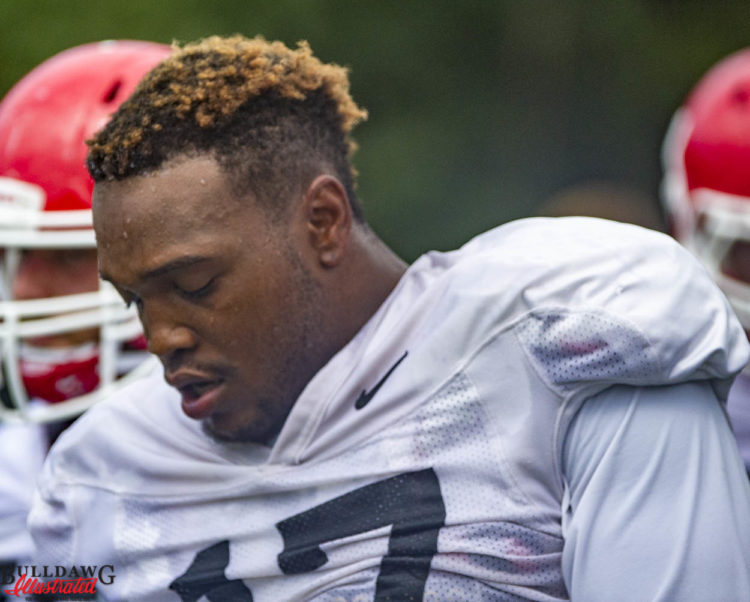 Davin Bellamy has been preparing for the season ahead and he is not looking forward to anything else but the season. He continues to have the same goal every season and is taking preparation at a day at a time.
Davin will be a key piece to the Bulldogs defense and he is currently locked in on the season that is in front of him. He is not concerned with anything else and he is not letting any outside distractions keep him from getting prepared for the season. Bellamy says that the mindset that team needs to have is to be focused and be ready to compete.
Davin Bellamy also gave safety Quincy Mauger praise in that he said that Quincy Mauger is consistent and a verbal leader who you have to match the intensity of every season. Bellamy went on to say that he does everything right on and off the field and he basically challenges the players every practice.
Bellamy was also asked about what his expectations are for the season that's ahead and he said that the team has the same goal every year but the team does not focus on the future too much because they take everything a day at a time. These were Bellamy's exact words when he was asked about his expectations for the season ahead:
We want to win. We want to win. We want to win… The same goal every year, you know, is to one day to be holding that thing


Bellamy may be talking about the SEC championship trophy or the National championship trophy, but regardless of what trophy he is talking about he still maintains the mindset that the team takes everything a day at a time as they edge closer and closer to the season opener.