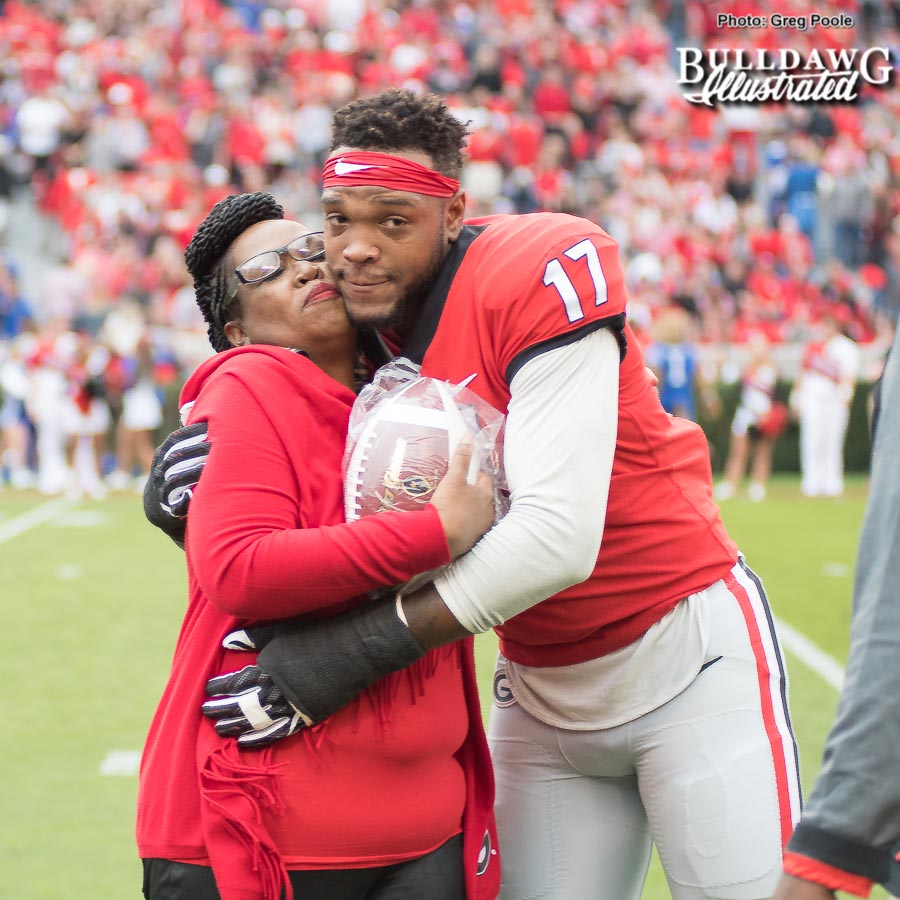 Davin Bellamy wreaked havoc in the backfields of opponents during his career at UGA, but a couple of words he shouted in the direction of Oklahoma's Heisman winning quarterback Baker Mayfield have kept Bellamy in the news as he gets ready for the 2018 NFL draft. "Humble yourself" was implanted in Bellamy's mind by his Mom:
have fun

For those who feel that "Humble Yourself" comes across as preachy, it's important to understand its church roots. It is preachy. Bellamy knows that. He also knows that just because "Humble Yourself" is his catchphrase doesn't mean that he's above people. He remembers when that was exactly what he needed to hear when he was in high school.

Bellamy's mom, Bridget, was the originator of the phrase. It became applicable when her son got a big head after he became a star at Chamblee High School (Ga.). Bridget tapped into her Christian faith to try and get through to her son. From the Bible verse James 4:10 (humble yourselves before the Lord, and he will lift you up), "Humble Yourself" was born in the Bellamy household.

"It kinda just stuck with me," Bellamy said.

Humble Yourself: How Davin Bellamy's trademarked phrase is fueling pre-draft process, new business



The Humble Yourself brand that Bellamy is currently promoting with t-shirt sales may be a huge success, but, boom or bust, Bellamy will be remembered for generations as one of the four pillars of Georgia's resurgence under Kirby Smart.