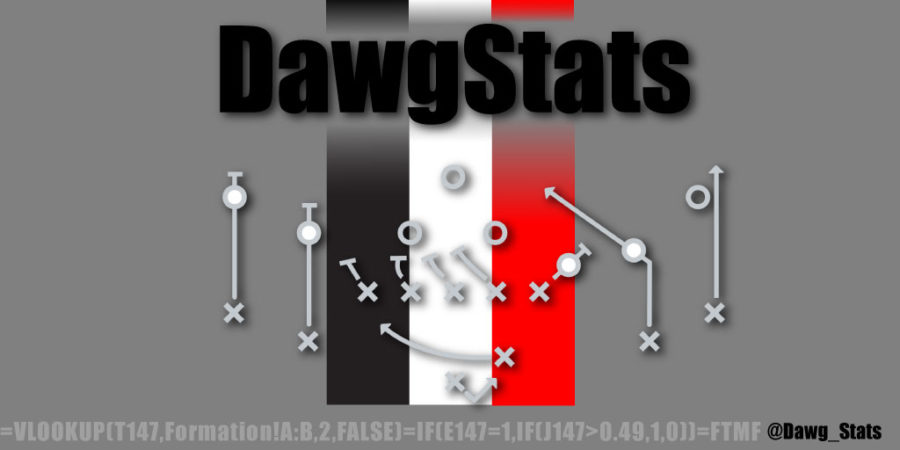 In the two-plus seasons that Jake Fromm has been QB, UGA's offense was highlighted by an efficient passing attack and dominant rushing attack. It's well documented that UGA is 0-5 when Fromm has to pass more than 30 times. In the 2018 Auburn loss, he only threw the ball 28 times. Will come back to that.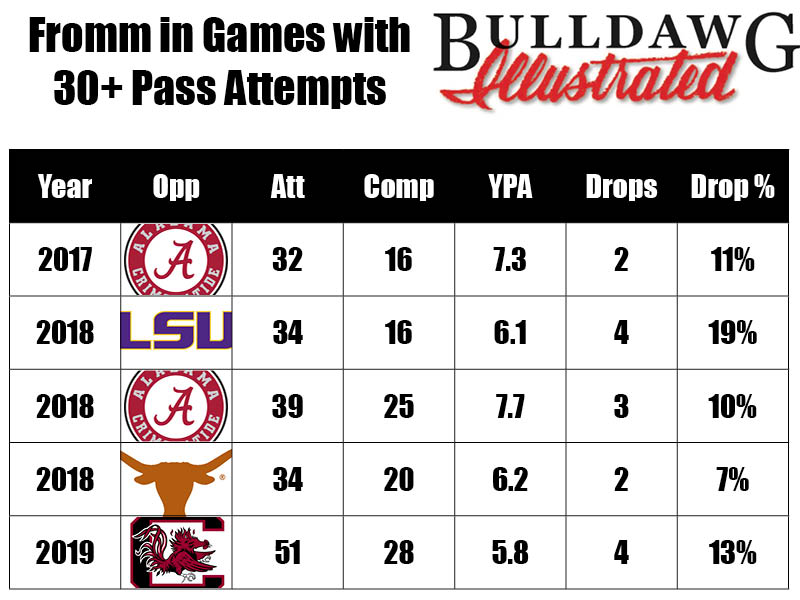 Ok, this is a weird number, but looking back, there are 4 games where Fromm threw 28 or 29 passes (never passed 27 times in a game). 30 is an arbitrary number if you ask me. Fromm is 3-1 in these games. Notre Dame and Oklahoma are pretty big wins. Shame he didn't have one more attempt, but I'm sure the graphics guys would just inch the number up to suit the narrative.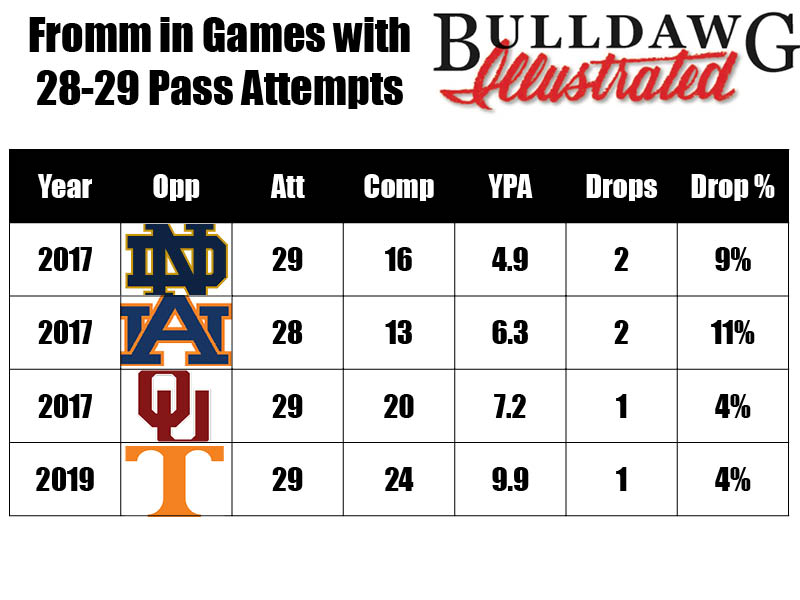 You can write another narrative here. When UGA receivers have multiple drops, Dawgs lose more often? I just don't know that to be the case. But, when the passing offense is built around efficiency and accuracy – multiple drops are certainly costly.
I'm going to show two more dropped passes from Carolina game. Clearly the Tyler Simmons' drop was absolutely brutal, but D'Andre Swift's could have made a FG chance a lot easier at the end of the 1st half.
It's a team sport, and Dawgs hopefully win and lose as a team. I know that Fromm and the offense are under a lot more scrutiny, but I just don't think one can put all the blame on Fromm. Or, try to make the case of "game manager." Fromm drove 96 yards to tie the game, after all.