The offense has returned to the pack in all of these categories. Nothing shows this decline than ending the Auburn victory with nine consecutive 3 and outs. Dawgs need to find that groove soon if they want to compete Saturday versus A&M and in a couple of weeks in the SEC Championship game.
Leaving Knoxville, UGA was at, or near the top, in most of the advanced stats. Dawgs offense had 50% or higher in Overall Success Rate, both Rush and Pass Success Rates, Success Rate on 1st and 2nd Downs.
A&M has similar metrics to UGA and ranks ahead of the Dawgs in SR. Dawgs have the edge in YPP, but these offenses are very similar in production. Aggies Defense has allowed middle of conference averages in yards allowed but solid success rates allowed. Here is how UGA's Offense Lines up with Aggies' Defense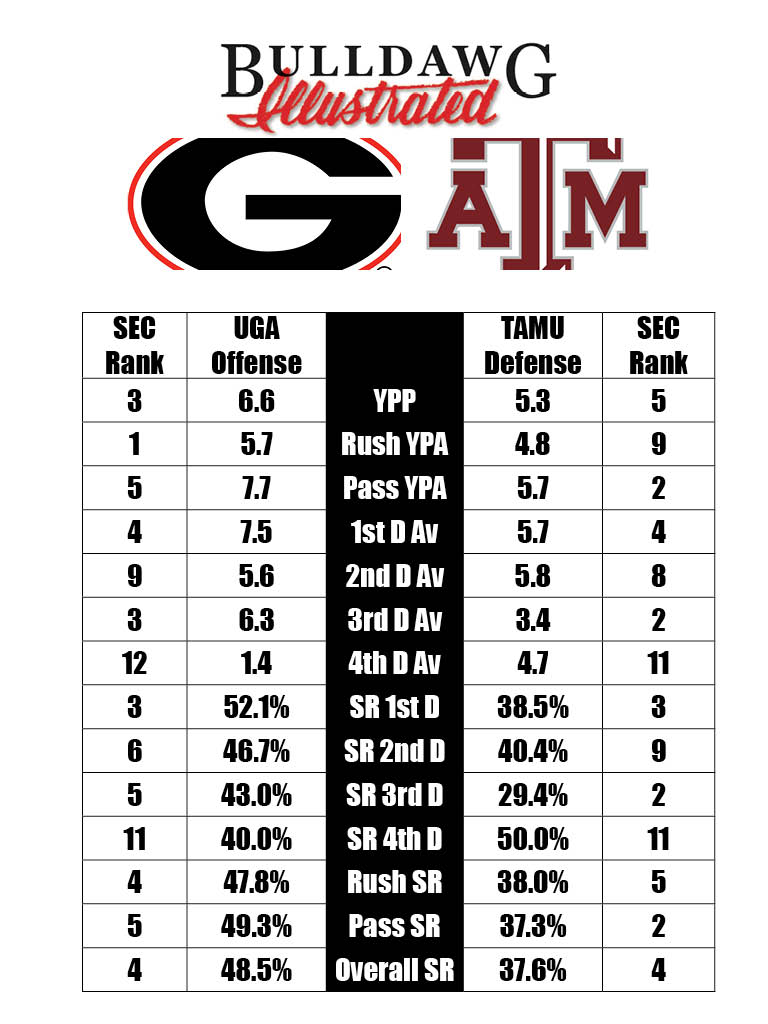 UGA's metrics on defense are incredible and should again make it hard for A&M to outscore the Dawgs. But, Aggies bring in the SEC's 3rd best overall Success Rate offense. A&M offense against UGA Defense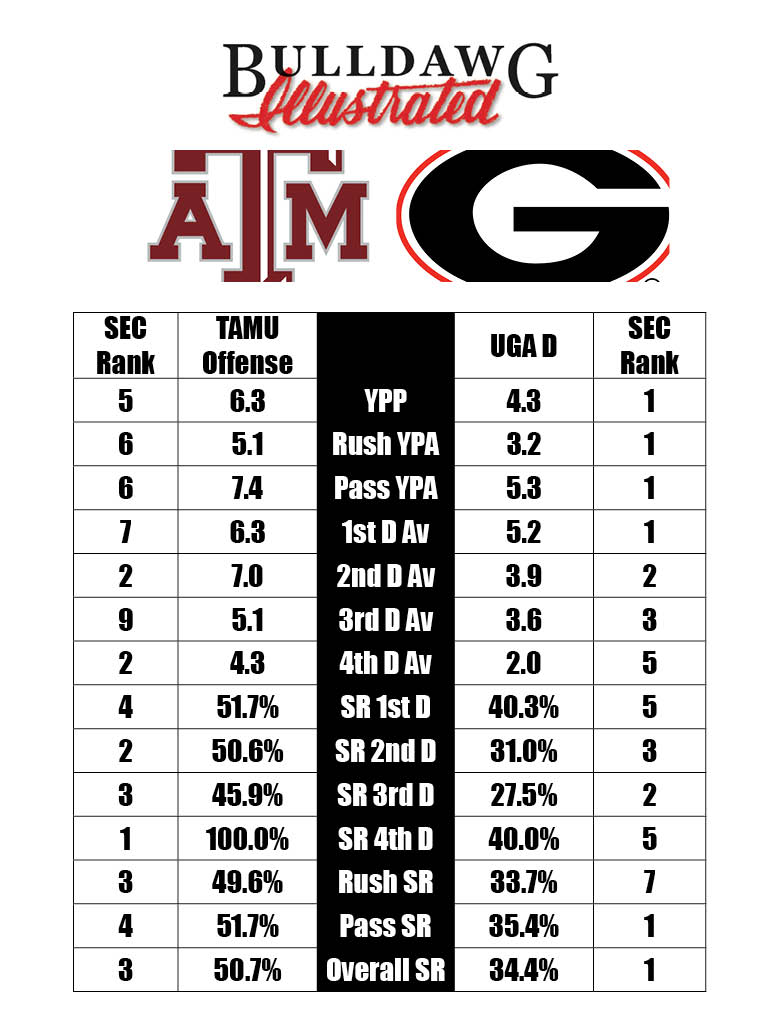 This game looks like another tough game after a brutal run for the Dawgs. Let's hope that UGA doesn't overlook Texas A&M and that the Bulldog seniors leave the hedges with a win as they head towards their home away from home 60 miles west!