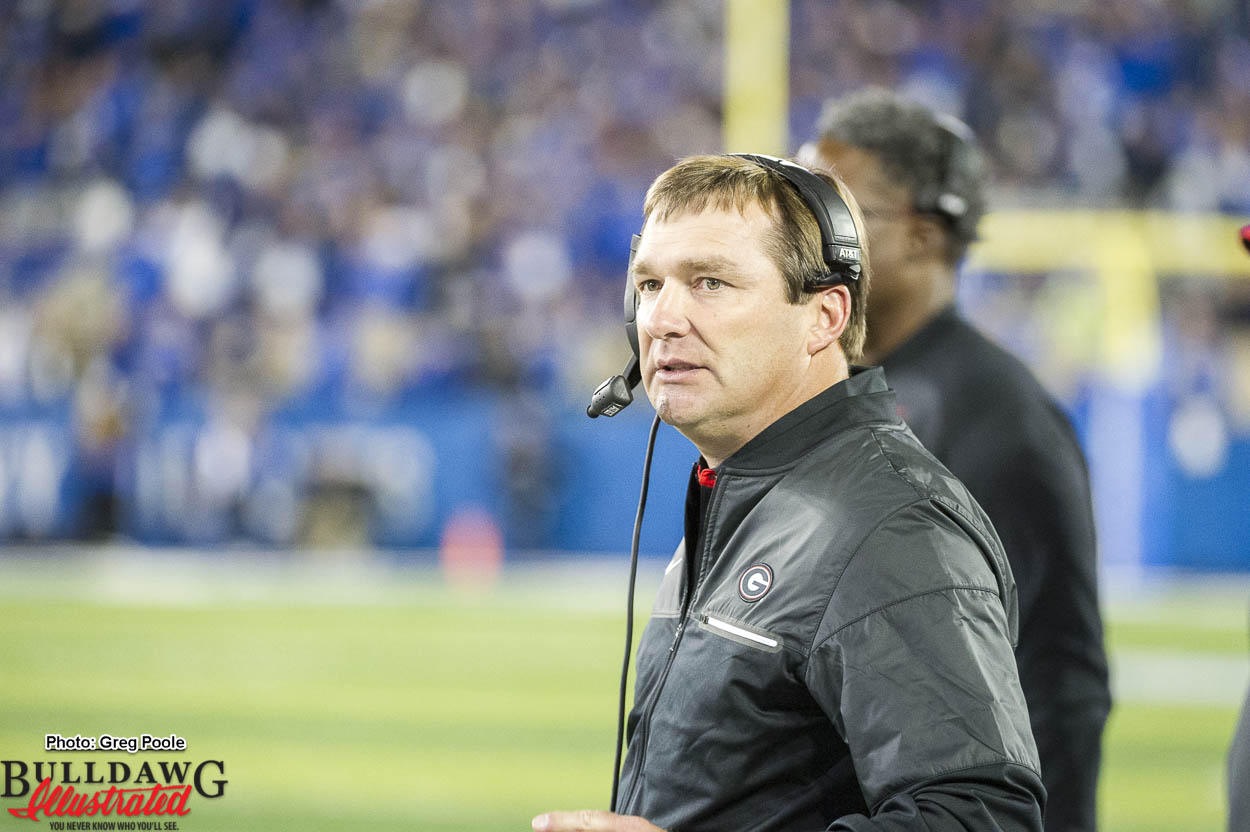 To simply put it, Georgia is a better team than Kentucky. The Bulldogs have more depth, better coaching, and superior talent at almost every position group on the field.
Kentucky has one advantage that makes this game a lot more interesting. It's being played in Kentucky at Kroger Stadium.
The crowd is going to be electric and trying their best to shake the team's composure. Staying mentally sharp is a huge part of the equation for the Bulldogs as they prepare for a raucous crowd.
"It's a big stage every week. I mean, TV – I don't look at it that way," head coach Kirby Smart said. "Look at Kentucky, the emotional win in their game and the way they won the game. That's for you guys to talk about and the fans, but we're next man up. We're going through the same process we go through every week. When you change the process, it makes them think that some games aren't as important as others. They're all important."
The winner of this game will represent the SEC East in Atlanta.
Although you can't truly measure a team using the transitive property, I think there is something to be said when Kentucky has struggled against the same teams Georgia has handed beatdowns to.
If this game were being played in Sanford Stadium Georgia wins hands down.
The question this weekend isn't who is the better team.
The real question is will Georgia maintain their mental discipline throughout this game?
Or will they lose focus and succumb to the pressure?