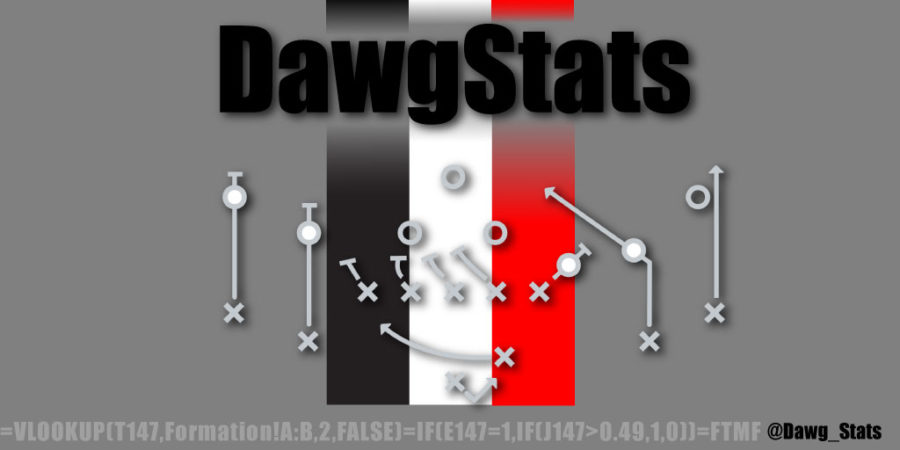 UGA fans went to Twitter to vent about the play calling.  UGA has been in games where "Plan A"  didn't work, or UGA abandoned "Plan A" too quickly.   Re-watching the offense, I don't think that Coley and Smart abandoned anything.  Dawgs ran an equal amount of Passes and Runs on first down.  With, a season-low YPP, they fought through the inefficiency and still gained nearly 500 yards and had ample chances to pull out the victory. Before we bury our new OC, let's look at some of the things UGA did well, and some new things they tried out on offense.
UGA is most effective running and passing out of 10 Personnel.  Read to the end, and look at UGA using 00 Personnel more than they have since the Bama SEC Champ Game.  But, you can see from this graphic, that Coley wants to have as many receivers available to Fromm and let him check into the best play.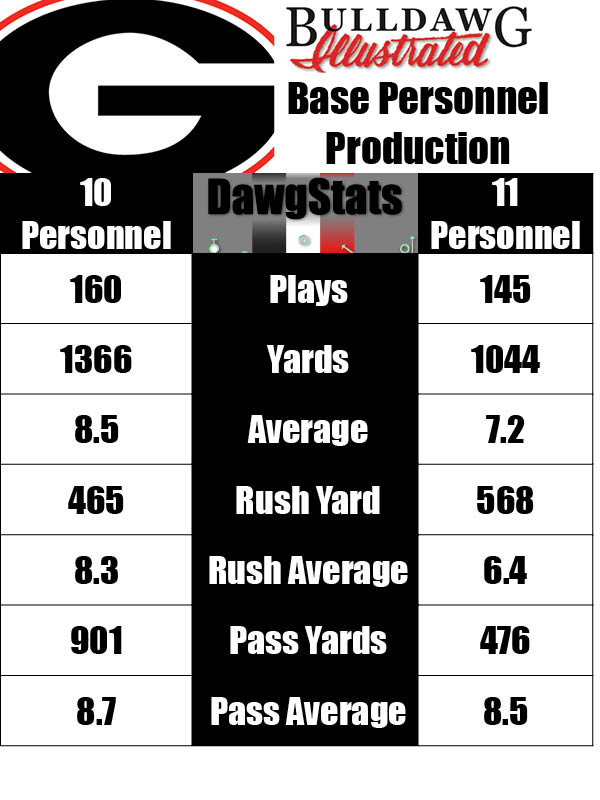 Still averaging over 8 YPP for the season out of 10 Personnel. Here's 3rd Down Conversion to Cager.
Swift with a big gain late in the first half.
Coley still being aggressive late in third passing it on 1st down for the biggest gain of the day, a 33-yarder to Pickens.
But, even more to the idea that we didn't just keep hammering our heads with the same old play and formations. Dawgs ran 00 Personnel 8 times against USC. Only 3 times all season has UGA gone empty. Short gain on 1st down on UGA's first drive.
Again with an empty backfield and 5 OL.  Fromm gets the ball to Cook for a conversion.
Another empty set (00 Personnel) conversion. This time to Cager.
Early 2nd Half drive stalls as blocking broke down and nothing opened up for Fromm. Still, I like to see the Dawgs using 00.
Fromm got the ball to Blaylock to keep the chains moving on the game-tying drive.
Coley kept using empty backfield when chips were on the table. A Simmons drop for a crushing INT. Not sure Fromm is to blame here. In losses during the Fromm era, accuracy goes down, but also, UGA receivers drop more balls.
And again, Coley goes 5 wide on 3rd down in 2OT. Sadly, Fromm probably takes the blame for making the wrong read. Swift was open for a 1st Down and a likely game-winning TD.