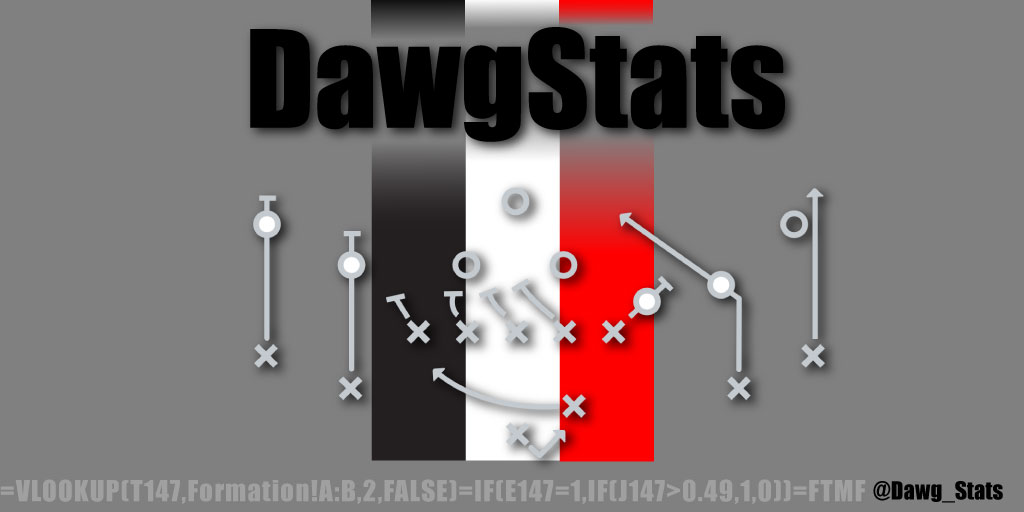 I guess if you are here, you are looking for something other than breaking news and want to read and watch something that brings a smile to your eye. Well, you came to the right spot. Let's go back through the UT game and harken back to when there wasn't a global pandemic and the inside zone run worked…
First you'll see the SEC Stat Cat drive chart. Clark runs an amazing site that charts a lot of what I track for you, but he does it for the entire SEC. Scroll down and you'll see the video of the drive with some of the info that he has laid out.
Now, this has to make you feel good. Opening drive TD with 8 rushes (62% Success Rate) and 4 Passes (100% Success Rate). Capped off with a swift TD.
Dawgs have some penalties and negative plays and the drive stalls after UT ties it up at 7.
Dawgs get a FG, only because Herrien had one of the toughest runs of the entire year. Offense yet to show efficiency, but what a run by our senior. Momentum was orange, but that run and Blankenship's kick can't be underestimated.
No points for UGA on it's 4th drive. Eli Wolf gets a reception for 1st down playing in Neyland as a visitor
With the Dawgs fifth offensive possession, they begin to show dominance. 6 plays, 60 yards, and a Cager TD out of 12 Personnel… show run, throw it to a playmaker.. Go Dawgs!
Dawgs weren't done in the first half. One of the prettiest two minute drills you get to see… Pickens caps it off and the Dawgs are rolling on Rocky Top after #7 goes for 23 yards on 1st down. This was one of the Offensive Line's best games.
Gonna break this up into two posts.. Click here to see the 2nd half recap..