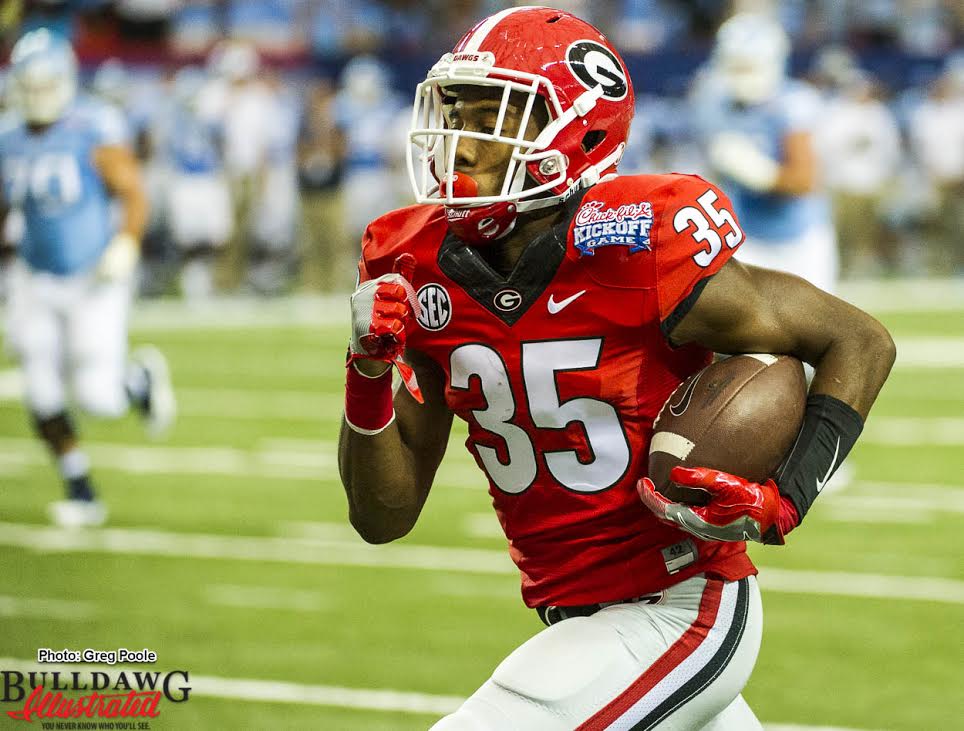 Jeff Dantzler looks at today's home game, the Dawgs vs Colonels.
WHO, JUST WHO, WILL LAMBERT AND EASON THROW TO?
Between recruiting and development of talent, the wide receiver position, once a great strength at Georgia, has become a huge question mark. The Bulldogs brought in a bunch this season and may sign as many as five for next year. Ideally, two to three per class is plenty. Let's see if Jacob Eason gets a lot of time and some chances to throw downfield against Nicholls State. Will a freshman, true or redshirt, or young sophomore begin to make a move towards being a consistent front-line pass-catching SEC play-maker?
WHERE'S THE BEEF?
The answer wasn't on Georgia's offensive line. Kirby Smart and standout O-Line coach and guru Sam Pittman are addressing and fixing the situation. Georgia's three true freshmen and the upcoming recruiting class are loaded with talent and size. It will take a couple of years to get the depth of talent on the offensive line up to par with the nation's best, but that is a top priority for the Bulldogs. Will we see some of the young guys against Nicholls State, or are they being fitted for redshirts? Smart and Pittman feel confident in their first six, but they, and every Georgia fan would love to see some progression on that second unit, whether it's from veterans, freshmen or a combination.
PICK IT … AND RUN
Great teams can do it all. In this day and age of football, with the rules so slanted towards the offense, coming up with turnovers is an absolute must for defensive success. At Alabama, Smart's (and Mel Tucker's the last couple of years) defensive backs were outstanding at not only picking off passes, but getting big chunks of yardage on the return. Often pick sixes … a rainy October Saturday of 2015 painfully and quickly comes to mind. Those plays are game and season changers. Dominick Sanders has a great nose for the football and has been a play-maker. The Bulldogs need even more of that from him, as well as another ball hawk to emerge in the secondary.