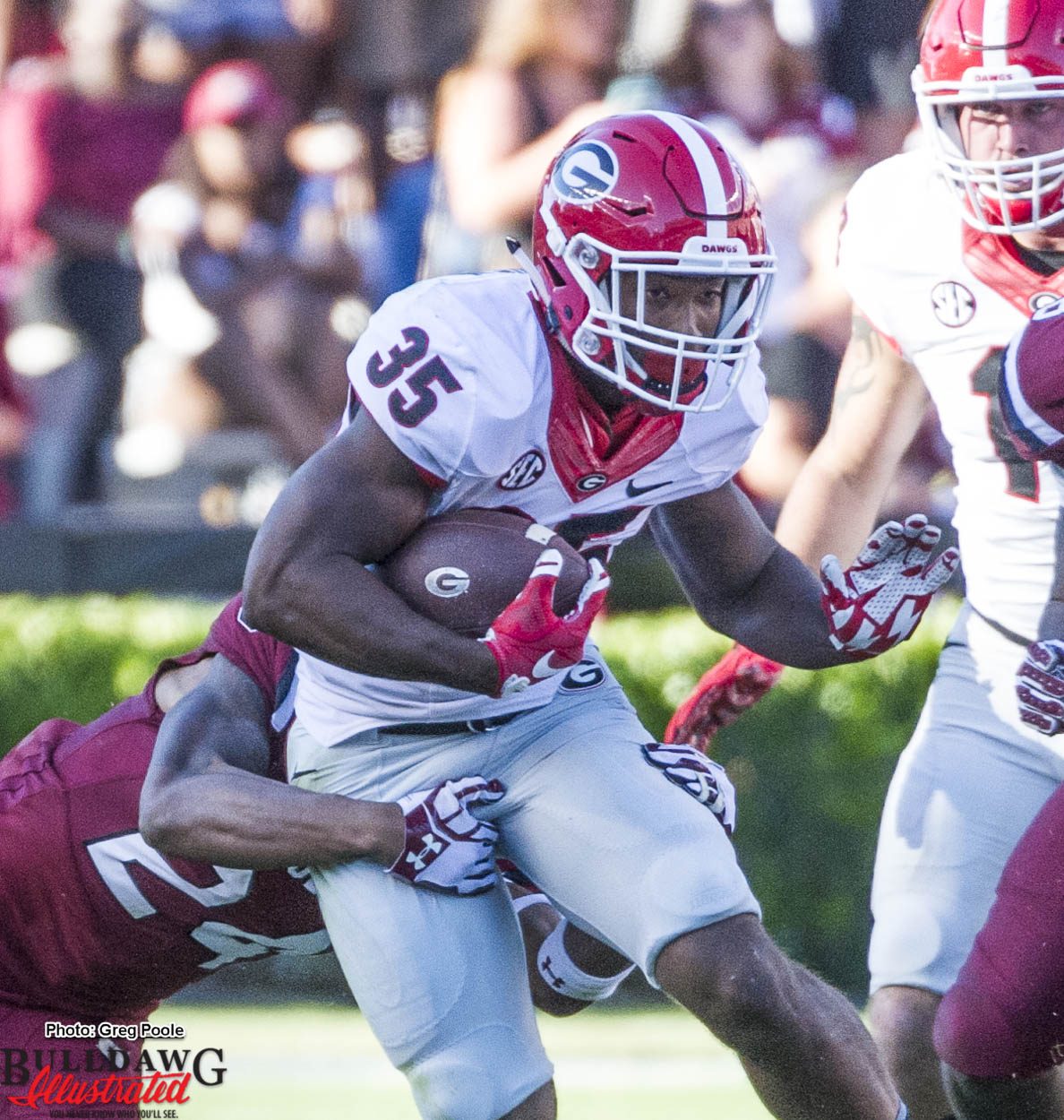 When the Commodores have sprung upsets against Georgia, most recently in 2006 in Athens and 2013 in Nashville – the kickoffs have come early. That means the players and the crowd have come out a little sleepy and strong Vanderbilt teams have been able to cash in and spring the surprise wins over the Bulldogs. Kirby Smart will turn up the heat on the team to come out with fire. The challenge is for the Sanford Stadium throng to come out juiced up for Homecoming and help boost a Bulldog team seeking to start a long winning streak between the hedges. 
VANDY FEELING DUE
On the first night of Southeastern Conference college football, Thursday, September 1, Vanderbilt was favored over South Carolina. The Commodores had a 10-0 second half lead. The Gamecocks battled back to tie it at 10-10. Vandy was on the move late in the fourth quarter and missed a field goal. Then South Carolina's standout Elliot Frye nailed a 55-yarder, and the Commodores swallowed a bitter pill. A couple of wins over Middle Tennessee and Western Kentucky sandwiched a 38-7 loss at Tech. The 'Dores were trying to spring an upset on Florida on the heels of the Gators loss in Knoxville. Vandy's defense played great, but Florida won 13-6. They were right there with Florida and South Carolina, and will try and put it all together against the Dogs.
STAR POWER
Vanderbilt has two of the SEC's best players in linebacker Zach Cunningham and tailback Ralph Webb. They are difference makers. Georgia's offense will have to be aware of Cunningham on every snap, while the Bulldogs stop unit has to slow Webb down or it will be dangerous Saturday afternoon.
SANFORD STADIUM
Georgia's goals with Kirby Smart at the helm are to win big consistently, be a regular in Atlanta, a top ten constant and yearly College Football Playoff contender. Quite simply, the plan is for the Bulldogs to be one of the elite of elite programs in the country. To get there, Sanford Stadium must be a graveyard for the opposition. The last three Georgia home games have been a six-point overtime win over Georgia Southern, a two-point coronary over Nicholls State and the devastating loss to Tennessee. Two, three, four years down the road, the idea is for the crusher to the Vols to a benchmark, a low point from which Georgia emerged to be a dominant force "Between the Hedges."