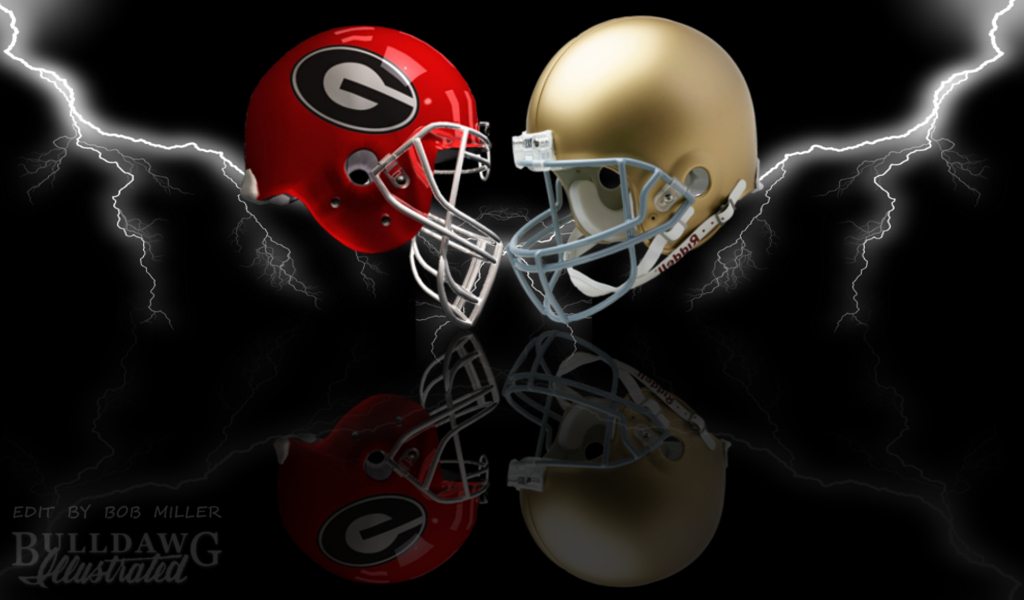 In just the second week of the season, Georgia gets a premier matchup between two teams who last met when Herschel Walker led Georgia to their 1980 national championship. While the stakes aren't quite as high this time, both teams desperately need a win. The Irish are looking for a victory to show that they can bounce back from last year's disappointing four win season.

By Chuck McConnell and Graham Groseclose


The Bulldogs need to show that they can get over the proverbial hump and take down a traditional college football elite in primetime. A Georgia victory in South Bend followed by what should be a mere formality win against Samford would put the Bulldogs at 3-0 and squarely in top 10 discussion heading into the meat of the SEC schedule.


Notre Dame is accustomed to this type of matchup as one of the few semi-independents left in college football. They frequently schedule the blue blood programs such as Southern Cal, Texas, and Michigan. For Georgia, this is a chance to make a statement outside of the southeast against an unfamiliar foe. Who will play up to the moment on one of the most hallowed stages in the country?


Georgia fans are headed to South Bend in droves and the Irish may be underestimating just how many Bulldog faithful will be inside the stadium. It should rival the Nebraska contingent brought several years ago and that can be a huge confidence boost to our guys and, hopefully, demoralizing to their players.


The Bulldog defense was everything expected against an outmatched Appalachian State offense. Notre Dame will be a much bigger test for the Dawgs' experienced and hungry defenders. The Irish have a strong offensive line and several big time playmakers along with a new dual threat QB, Brandon Wimbush. Can the defense and special teams keep us in contention while the work-in-progress offense develops an identity?


Prior to the Appalachian State game, everyone was expecting Notre Dame to be the team breaking in a new signal caller in this matchup. Now, with Jacob Eason's injury, how will Jake Fromm step up against another blue chip talent? While Fromm may not have the arm strength of Eason, if he continues to make quick decisions and accurate throws, the offense can be effective. How the coaching staff adjusts the play calling for Fromm will certainly be something to watch. His first live action performance against Appalachian State was impressive, but he must continue to elevate his game and avoid the dreaded freshman mistakes against a more capable defense. Can he lead the Dawgs to victory in South Bend?