The UGA outlook remains bright and filled with talent as UGA, once again, signed the #1 recruiting class. Over the weekend, I ranked the entirety of the 2019 SEC rosters using the 247's Composite Rankings. UGA ranked behind only Alabama. Well, here is a look at the rosters with the 2020 signees now included.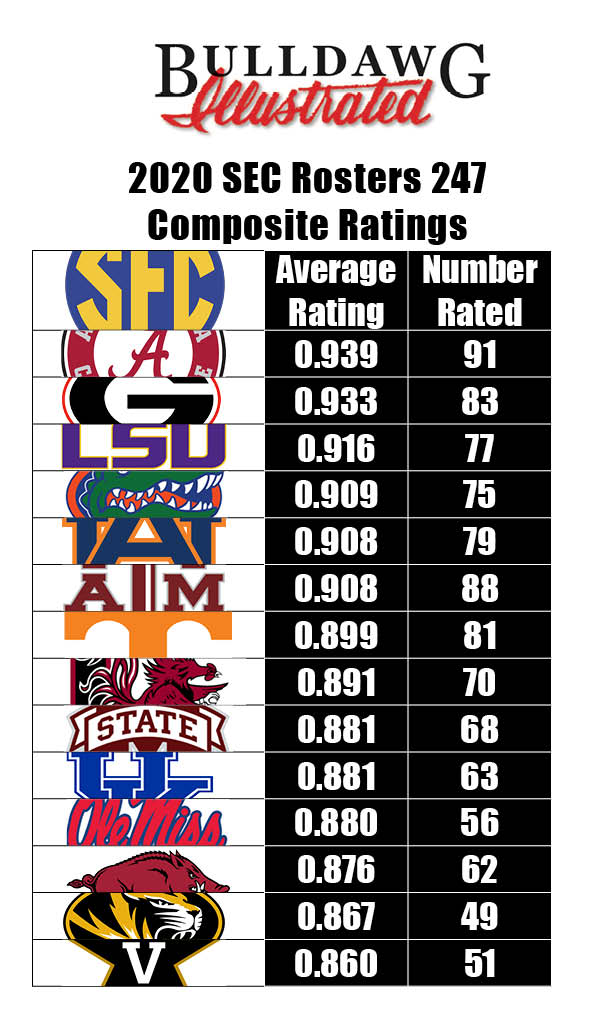 Nothing earth-shattering in terms of talent shift. Alabama and UGA are locked in an arm's race. Our friends down the I-75 didn't make up a lot of ground this recruiting cycle.
And it looks like the difference between the Dawgs and Gators will stay at 7 Points.