So, with the early signing period in December and early enrollment in January, February's National Signing Day may have lost some of it's luster. UGA's 2020 class is mostly in the books and is ranked #1 by the 247Sports' Composite Rankings.
I am not a recruiting expert. I have certainly followed a lot closer since Kirby Smart took over the UGA football program as the head coach. I like numbers and the analytics approach to football appealed to that and that was my inspiration to share what I have learned and look at those analytics as a Dawg fan.
While recruiting a class of young men to play football as a team is a lot more than just a number assigned by a recruiting service – there is a number assigned and I want to crunch it.
So, I went back and scraped off the rankings for the top-1,100 recruits through the 2015 class and had got the rankings for this upcoming NFL Draft Class. The top 30, no surprise, is loaded. 11 of the 30 were 5-stars and Bryce Hall, CB from UVA, was the only 2-star in the top 30.
In fact, using the CBS top-150 NFL Draft Rankings, 110 out of 150 were ranked in the Top-1,100 coming out of high school. Those 110 players had an average 247 Composite Rating of .917 (4-Star). 73 of the top-150 had a rating of greater than .88 (high 3-Star) and 19 were .98 or higher (5-Star).
Bringing it back to UGA
So, these ratings matter. Clearly, not every rated player will have an NFL career, but it is a very good indicator of NFL Potential. The 2018 Clemson had an average rating of .922. This year's LSU squad had an average of .915
Very small sample size, but you can see it takes Jimmy's and Joe's as well as X's and O's. UGA's Roster coming into the 2019 season with 73 players rated with an average of .931, No. 2 in the SEC. Here are the 2019 rosters for the SEC.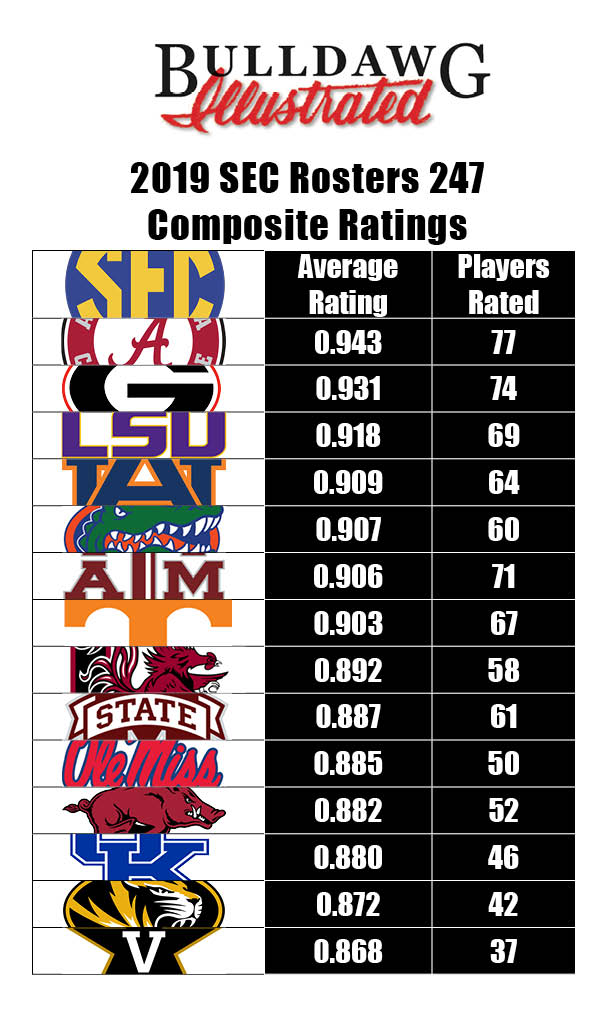 Again, these are the averages for the rosters that played this season. So, it doesn't benefit from Justin Fields or Brenton Cox who were highly rated players that contributed to Class Rankings.
I'm telling you something that you already know. UGA has the talent to compete at the highest level. I will come back later in the week once the 2020 Classes are confirmed this week. That will show the attrition and gaps closing or increasing between the teams in the conference. Also, I'll break down ratings by position groups. Stay Tuned and follow me on Twitter @Dawg_Stats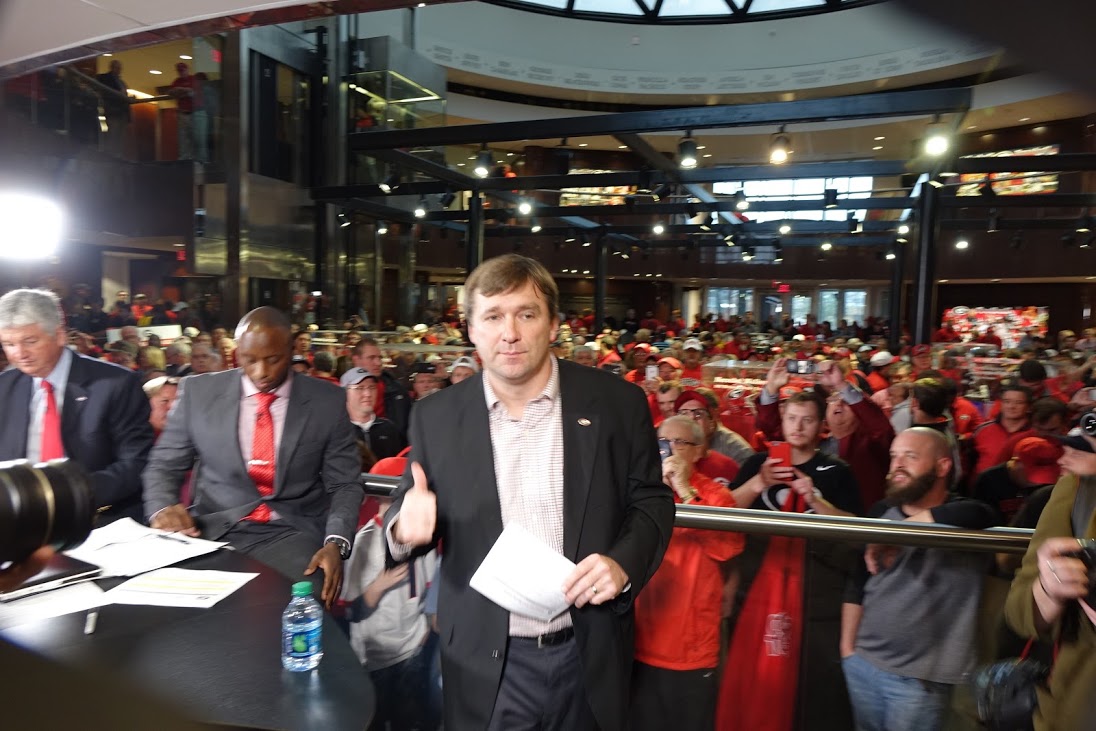 Oh yeah, here are the CFP averages…