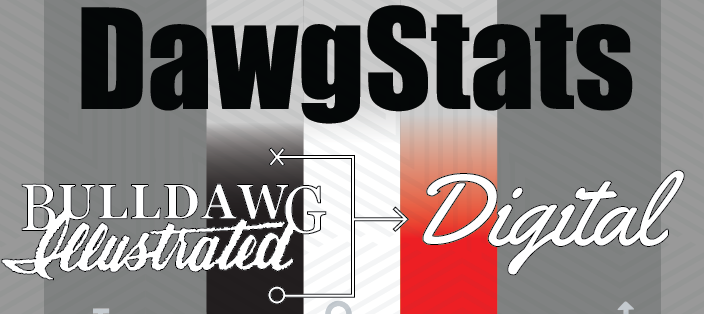 Georgia's victory in Fayetteville was somewhat bittersweet. Fans enjoyed not having to worry too much as the defense led the way and the offense improved when Bennett took over. But, the talk all week was – what now? Coach Smart has repeatedly said that the offensive scheme is around the players you have and what they can do- not a mandate on using a "system".
I have a lot to say about all of that, but, I'll stick to sharing the numbers from the big win last night and leave my editorial comments to the Twitter!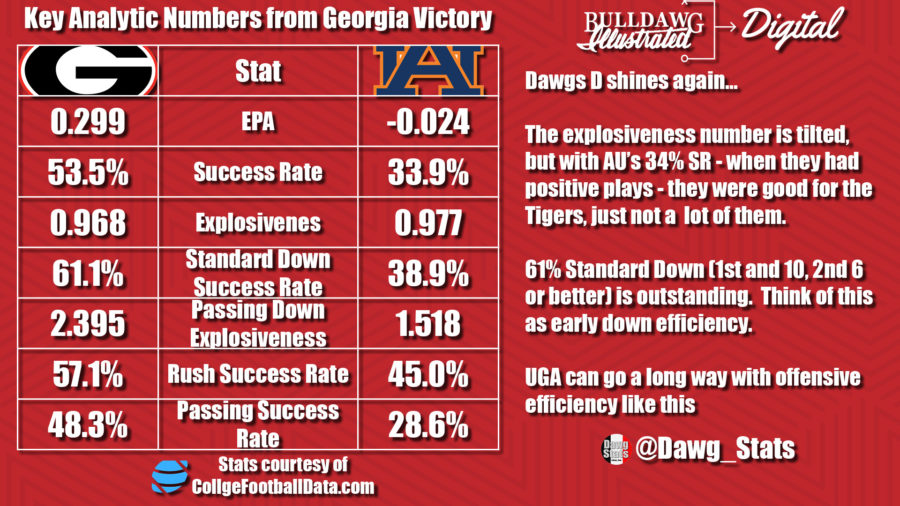 UGA was extremely efficient against Auburn showing an offense that was successful on 54% of plays to the Tiger's 34%. The standard down success rate of 61% is critical. This is metric averages successful plays on downs where the yard to gain is 1st and 10, 2nd 6 or better, and 3rd and 2… A 60% clip on these plays is outstanding.
UGA ran the ball on 45% of plays versus Arkansas. This made it easily to speculate that the days of "RTDB" might be waning. But, Monken called plenty of running plays and Auburn had no answer. UGA rushed it with success on 57% of running plays on Saturday
Here is the SEC Ranks after two weeks. Not shown is the Total NET EPA. Alabama leads league followed by UGA, UF, and UT all very closely ranked.