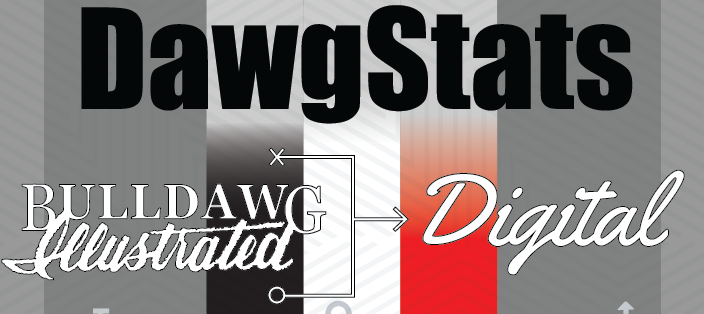 A 41-24 loss in Tuscaloosa was disappointing as it was a sound defeat. But, trying to find some silver britches lining, UGA improved their rushing attack. Heading into the game, Dawgs ran the ball at the third highest rate in SEC (55%). Yet, Dawgs were successful on only 46% of rushing plays (7th in Conference. If you look at Rush Explosiveness (rating on successful runs), UGA were 12 in conference at .729.
In Saturday's game UGA's Dawgs were Successful on 50% of plays, and had a rush explosive rate for the game of .801. If you remove sack yardage from the game, UGA gained 159 yards and average 5.7 yards per carry
UGA flipped the rush/pass rate against the Tide on Saturday, and passed on 17 of 31 first downs. 1st down passes had a success rate of only 29% to a 54% success rate on 1st down runs.
After all the big plays Alabama made, and after they took the lead, the Dawgs were 1st and 10 at their 25 yard line, down just 3 and were driving. Monken dialed up three straight passes with the last being an absolute crushing interception.
UGA never recovered, but if the fans can take some solace in that the offense had success running the ball and got all the available backs into the game. UGA will need have continued success running the ball to earn a rematch with the presumptive SEC West champions.