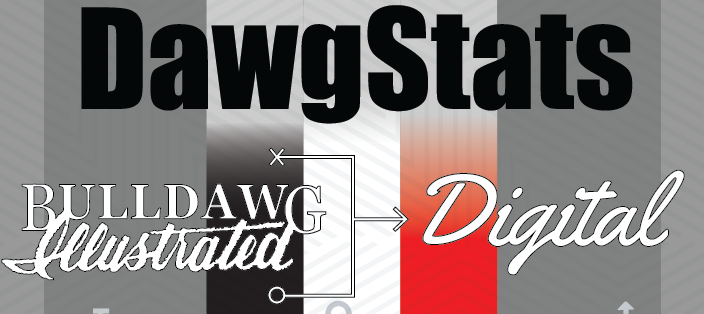 Georgia heads into an incredibly important game in a season where everything seems to be on the line every week. Both Auburn and UGA played sloppy first halves but ended up beating their week one opponents decisively.
I am going to chart some key metrics from this small sample size highlighting Success Rate, Explosiveness, Points per scoring opportunities, and field position. These are key indicators of winning teams. The team that wins the offensive explosiveness battle win 86% of games. 83% that win the Success Rate battle are winners. Winning the turnover, field position, and points per scoring opportunity win more than 70% of their games. A scoring opportunity are trips inside the opponent's 40 yard line.
Success Rate is percentage of plays that gain 50% yards to gain on 1st Down, 70% yards to gain on 2nd Down, and 100% 3rd and 4th. EPA is a value placed on an individual play. It's a measure of plays success. Explosiveness the EPA of successful plays.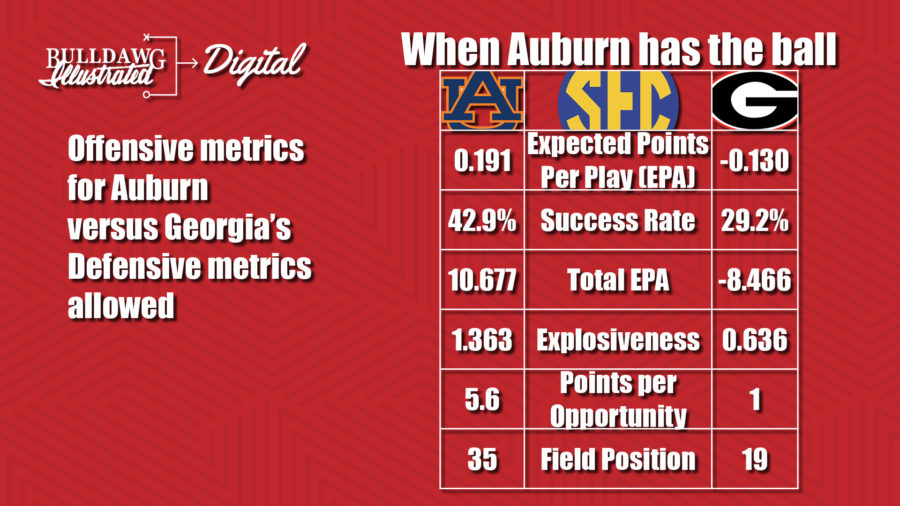 UGA's was #1 or #2 in all defensive metrics. Dawgs should expect to contain. The Auburn offense. While the Western Bulldogs lit up the college football world, Auburn was fairly efficient moving the ball on Kentucky. But, they did it through the air as the rushing metrics show.
Bo Nix led the Tigers in rushing. Only 7 rush plays went over 5 yards last Saturday on the plains. The higher than expected explosiveness was boosted by rushing TDs, but average EPA and Success Rate were below average. Auburn probably views the UGA rushing attack as easier to contain than in season's past. Dawgs had a slightly higher success rate rushing the but the Auburn defense did give up a lot of yards to the Wildcats. But, the UK led the conference in rush explosiveness in 2019. Dawgs ranked last in this stat last season.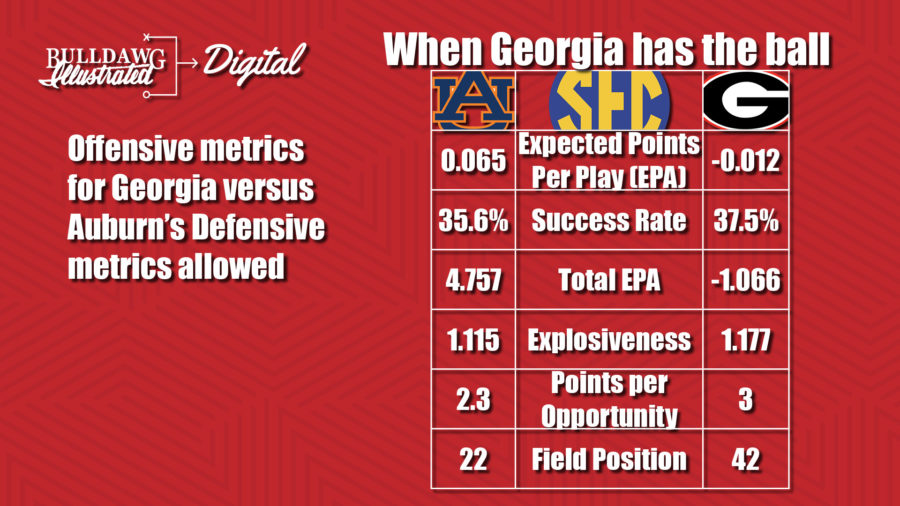 Dawgs again flex in defensive categories. Like the Auburn run defense, UGA gave up a big TD. This weighs down their pass explosiveness allowed. The Plainsmen were not particularly efficient passing on UK. The secondary might have opportunities to create some havoc plays for Coach Lanning.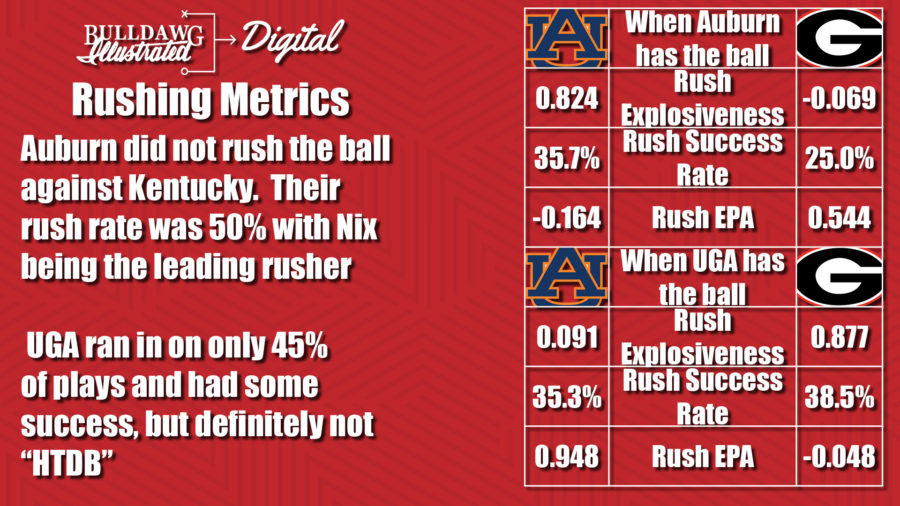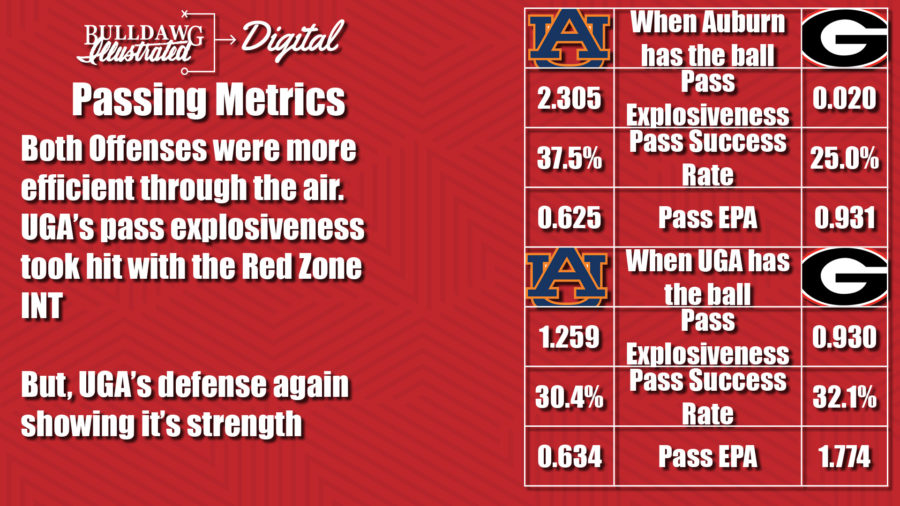 For individual players, both were led in explosive plays by their standout wide receivers. Seth Williams and George Pickens