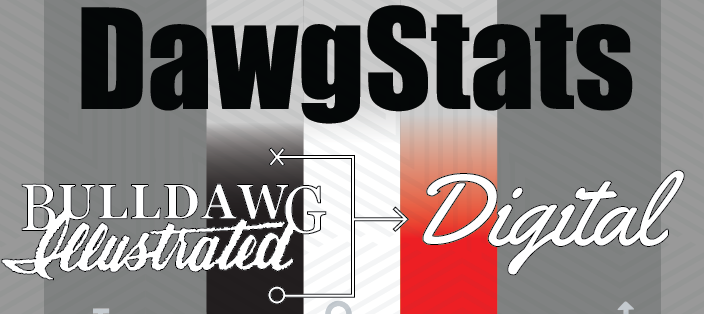 Tennessee comes into town sporting the Power 5's longest win streak…. just in case you have heard. They also bring in offensive and defensive continuity that the program has lacked in recent years. The Volunteers are looking for a signature SEC win and have sights on UGA. Let's look at ranks through two weeks of conference play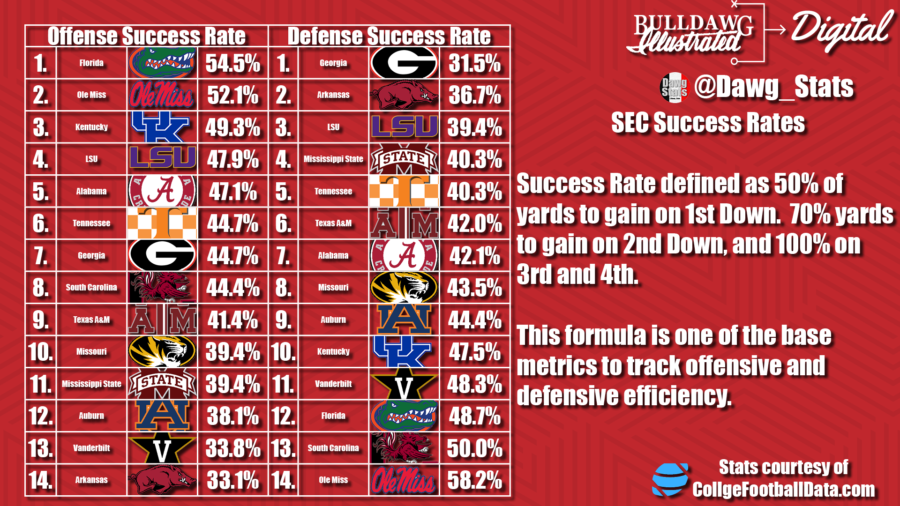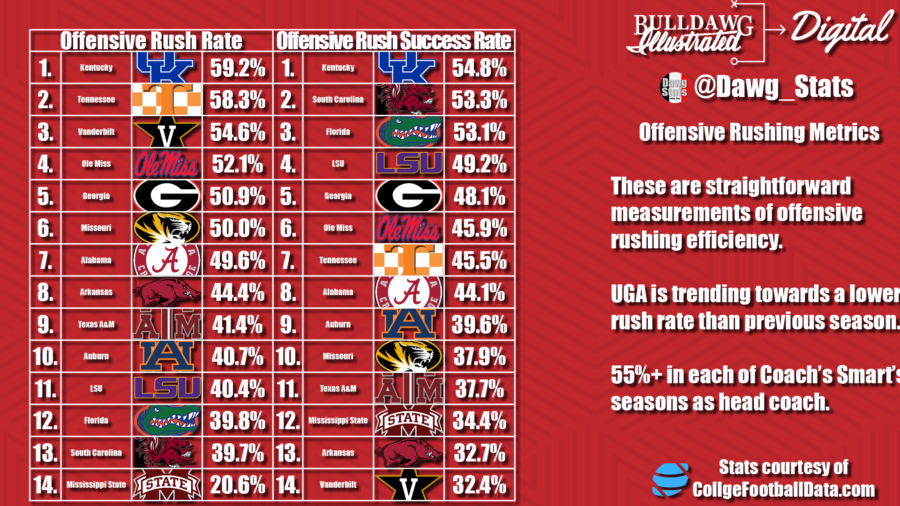 Tennessee is tied with UGA in offensive Success Rate at 6th in SEC as several teams are bunched in behind Florida. Clearly, UGA's SEC leading defense stands out allowing only 31% success rate. Charting the rushing offense, you can see that UT is trying to establish the run. Second only being UK, Tennessee is committed running the ball on 58% of plays. This rushing attack should look familiar to Dawg fans. These numbers mirror the UGA's 2018 offense run by Cheney. And like those Dawgs, UT likes to run inside.
Using the work of www.secStatCat.com where he charts every SEC game, we can see that UT is running inside A LOT. And doing it with success. These are number for for tandem backfield of Chandler and Gray.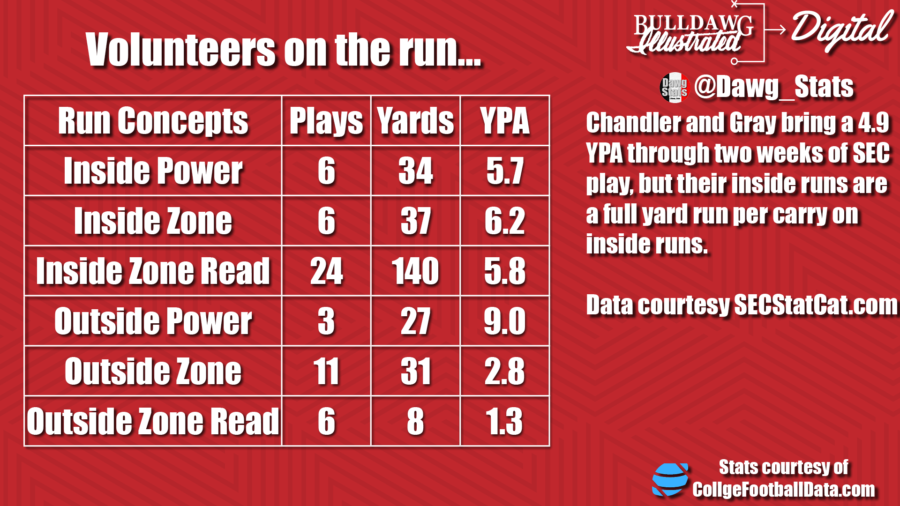 Cheney has his guys running hard between the tackles and they seem to fall forward. Hard to see the similarities with these two backs and UGA's recent running backs. Here is Kirby talking about Chandler and Gray
Dawgs will have to battle upfront to contain the inside runs. But, UGA brings the SEC's leading defense into the SEC East tilt. And the defense has defended these runs successfully thus far this season.