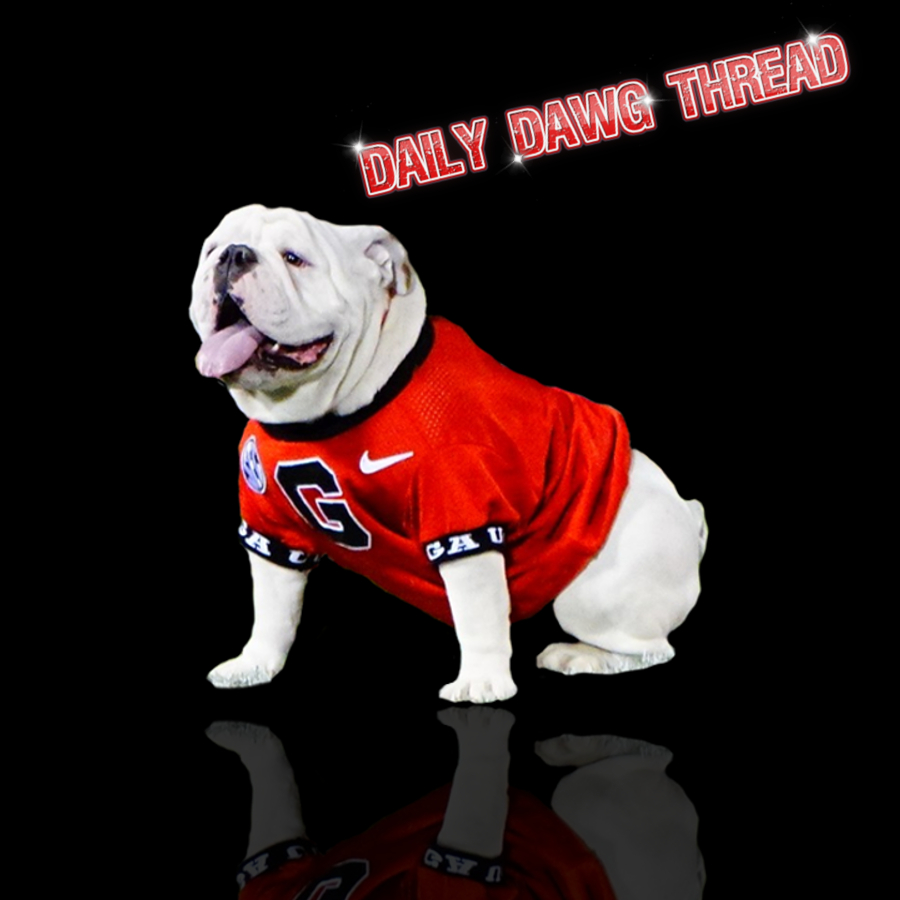 The majority of the 2021 class has been on campus now in Athens for a few weeks. Many of the early enrollees got a chance to take part in practices preparing for the Peach Bowl and, if they didn't, have gotten opportunity just to otherwise workout, meet with, and generally assimilate with their new team. Each and every member of the class has a tremendous amount of raw talent or, let's face it, they wouldn't be on scholarship at the University of Georgia. However, tremendous talent does not always translate to early playing time. Today we list the top players that will most likely have a chance to play early based upon their skillset, maturity level, physical development, and the team need by position. We'll countdown the top 5 in reverse order.
#5 – Dylan Fairchild – 6'5″ 300 Guard – West Forsyth (GA)

Fairchild had a great senior campaign! Alongside 2022 megastar recruit and UGA tight end target Oscar Delp, Fairchild dominated opposing offense front in the run game for the Wolverines, was excellent in pass protection, and also caused havoc on defense when he was called upon to do so. Also a state champion wrestler, Fairchild has the strength, flexibility, and intelligence to adapt as quick as any linemen that UGA brought in as part of the 2021 class. There will be some competition at the guard position this year and Fairchild could find himself squarely in that conversation sooner rather than later even without being an early enrollee.
#4 – Brock Bowers – 6'4″ 225 Tight End – Napa (CA)

Bowers is quite simply the offensive recruit that Georgia coveted the most in the 2021 class that does not have the last name Mims or Vandagriff. Bowers was Todd Hartley's pick early, and I mean early, on in the recruiting process for the class of 2021, much like Darnell Washington was the season before. The California native is a tremendously versatile and natural football player. Having played quarterback, running back, outside linebacker, been used as a split end, and of course tight end, Bowers has a high football IQ and a knack for making game changing plays. Todd Monken isn't afraid to utilize 2 and 3 tight end sets. Brock Bowers could easily find his way onto the field against Clemson on September 4th in one of those, especially if he continues to progress as a blocker.
#3 – Chaz Chambliss – 6'2″ 240 Outside Linebacker- Carrollton (GA)

I told people here on the site both before and on early national signing that Chaz Chambliss is the embodiment of success for Georgia football under Kirby Smart. Chambliss is a grinder, a player that does his talking with his play and does so with conviction. At his size and with his workout habits, Chambliss is the most ready to play physically in the SEC prospect that brought in with the 2021 class. Azeez Ojulari has moved on to the NFL, Jermaine Johnson to Florida State. There are snaps to be had and Chambliss has elite short area quickness and, as noted before, great strength and strike. Chambliss can contribute at minimum on special teams day 1 at Georgia.
#2 – Xavian Sorey – 6'3″ 215 Linebacker – IMG Academy (FL)

Let me preface this by saying, I know full well that Kirby Smart called Sorey a developmental player in his press conference on early national signing day. Yes, there are raw elements to Sorey's game and he did play at a much smaller high school level in Florida before transferring to IMG for his senior season. However, some players are able to "develop" faster than others. Sorey probably has the greatest combination of size, speed, and God-given ability of any recruit that Georgia signed in the 2021 class. Sorey has the benefit of being coached directly by Glenn Schumann and Dan Lanning, both of which have a pristine record of getting raw, young players ready to contribute in a hurry. Already being on campus, Sorey will provide depth immediately with his versatility and speed in certain blitz packages and of course special teams.
#1 – Nyland Green – 6'2″ 185 Cornerback – Newton (GA)

In my opinion, other than Brock Vandagriff for future quarterback position stability purposes, Nyland Green was the most important overall signee for Georgia in the class of 2021. Of every one of the members of the class, Green has the best chance to start Game 1. Georgia has tremendous need at the cornerback position with it's top 4 players at the position having left the program. Green also just so happens to have the athletic ability, the size, the cover skills and the ball skills to put himself in position to play early at UGA. Reports are that Green has impressed early on in his time with the Dawgs. A relentless worker with the desire to compete constantly, Green has the mental makeup of a successful defensive back as well. He and Keele Ringo have every opportunity in the world to bring a new level of physicality and dynamic play making ability to the cornerback position for Georgia.