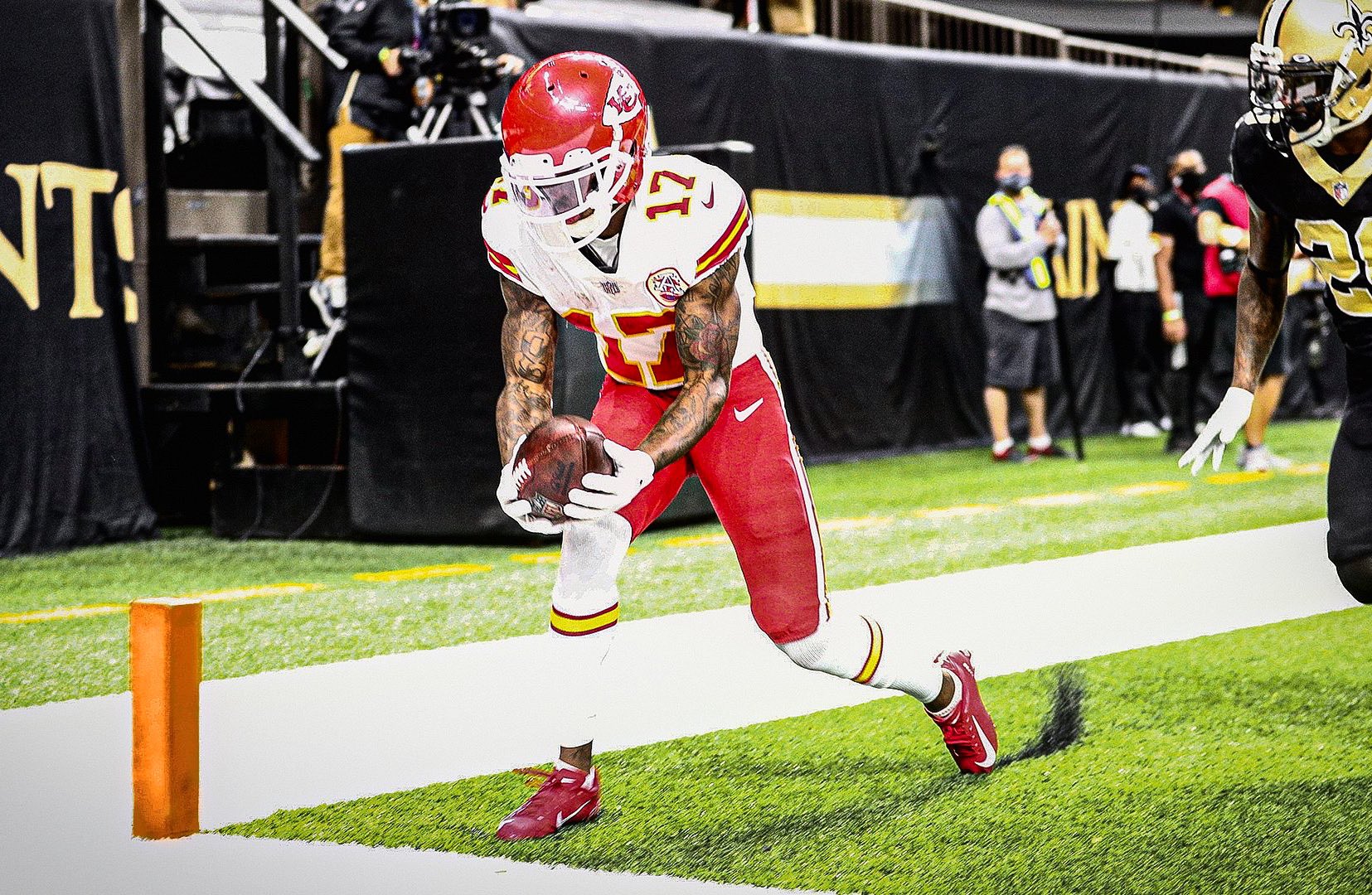 The University of Georgia will be represented well in the Divisional Round of the NFL Playoffs today. The Cleveland Browns and Nick Chubb will travel to Kansas City to take on Mecole Hardman and the defending Super Bowl Champion Chiefs. Both of these former Georgia greats have carved out their roles in the National Football League and have earned respect across the the football world.
Everybody knows the amazing combination of strength, agility, and speed that is Nick Chubb. The Cedartown, Georgia, native will be relied upon heavily by underdog Browns. Chubb is the team's leading rusher, and typically the fortunes of the Browns go as the production of Chubb goes. Last week, Nick Chubb had a tremendous performance Pittsburg Steelers to help lead Cleveland to their first postseason victory since they were coached by Bill Belichick and Nick Saban in 1994. If the Browns are to follow up that historic victory with an upset of the champs, they'll need Chubb to control the ball and help grind out and finish drives in order to Patrick Mahomes and the Chiefs off the field.
Mecole Hardman has established himself as one of the fastest players in the NFL and a Pro Bowl caliber return man. Hardman's production has dropped off some in his sophomore season in the NFL, mostly due to some minor injuries that plagued him. However, Hardman is healthy now and fellow receiver for the Chiefs Sammy Watkins will miss the game due to an injury. With Watkins out, Hardman should in line to see an increase in playing time and targets. As Georgia fans know, Hardman doesn't need very many opportunities or much room given to him by a defense to make game changing plays. With so much attention of Tyreek Hill and Travis Kelce, Hardman is likely to have one on one matchups.
Tune in at 3:05pm Eastern Standard Time on CBS to see which Dawg is able to help his pro team advance to the AFC Championship. It's not quite a SEC on CBS game of the week for all of the college football purist out there, but with the FBS college game done until September, it's a nice alternative on a January Sunday.