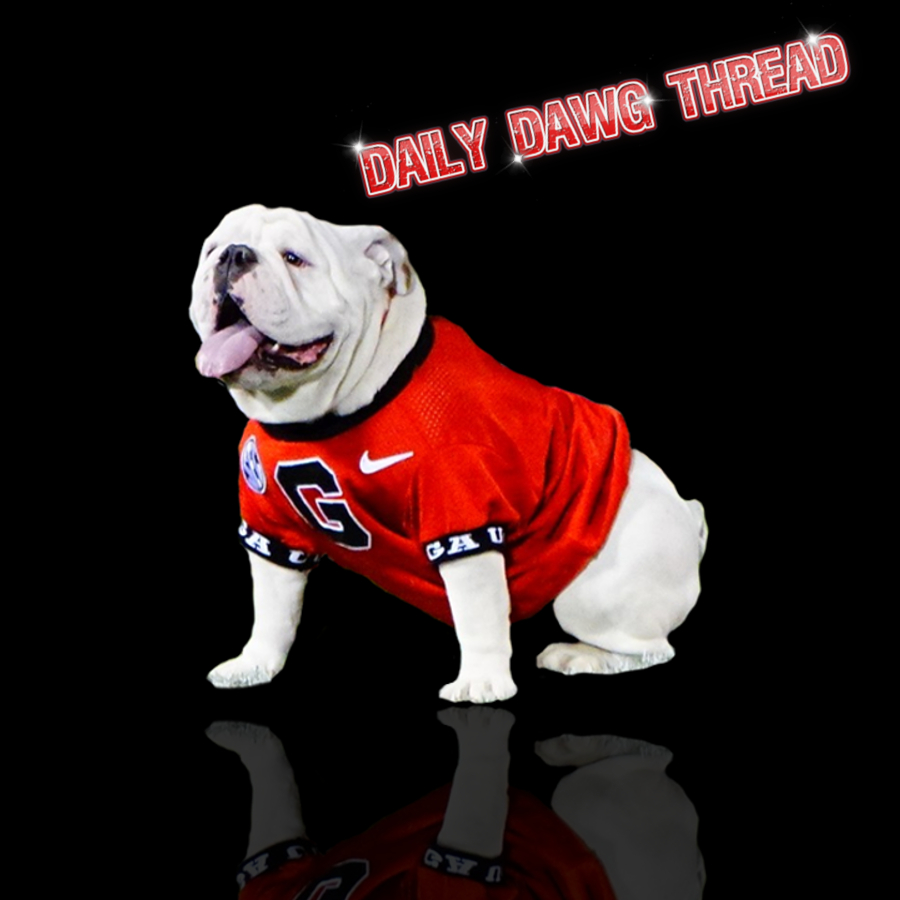 Many people considered Joe Burrow's 2019 lead LSU Tiger offense to be the greatest ever. In 2020, Mac Jones and DeVonta Smith staked their claim to all-time greatness with unmatched accuracy, efficiency, and explosiveness. Oh, and don't forget Najee Harris. Harris, Smith, and Jones finished the 2020 season all in the top 5 in Heisman Trophy voting. Simply put, the days of winning it all by being the most physical team, lead by defense and having just enough offense to get by, they're over with. The good news for the Georgia Bulldogs in 2021 is that they are setup to play more like the 2019 LSU and 2020 Alabama teams than they ever have been before.
With the announcement of Jamaree Salyer's return to Athens for the 2021 campaign yesterday, Georgia will officially have the most experience returning of any team offensively in the SEC. Even without knowing if Zamir White is going to return yet, Georgia has 8 or 9 players coming back that, depending on your definition of starter, have started football games and been major contributors for the Dawgs. Of course, the most instrumental piece of current success of offenses, especially of national championship caliber, is a quarterback that plays at an insanely high level. With a 4 game sample size, it would appear Georgia has one of those in JT Daniels.
Through 4 games, Daniels compiled a tremendous stat line. His output averaged out to 307.75 yards, 2.5 touchdowns, and 67.2% completion. There is certainly room for improvement, but it's right there with the output of Mac Jones in 2020 of 310.46 yards, 2.76 touchdowns, and 77.0% completion. Joe Burrow's number were more gaudy, averaging 378.06 yards and 4 touchdowns per contest on 76.3% completion. It's worth noting that Daniels put up his stats in his redshirt sophomore year with virtually no reps as the starting quarterback compared to the other two and while returning mid-year from ACL injury. It's scary to think what Daniels will do with the complement of a full offseason to build an even more solid rapport with receivers and a comradery with his teammates in general.
Both Mac Jones and Joe Burrow had experienced, elite receivers to chuck the ball downfield to. Also, they had offensive coordinators that schemed those receivers wide open for them. Check and check for JT Daniels in 2021. George Pickens is a true #1, going to play and dominate on Sundays, type of wide out. In Pickens's 4 games with JT Daniels at quarterback, he tallied 23 receptions for 373 yards and 4 touchdowns. That accounted for 64% of his receptions, 73% of his yardage, and 67% of his touchdowns for the 2020 campaign. It will be excited to see what Pickens and Daniels can do with a full season together, Lord willing and the creek don't rise (as my grandmother likes to say).
Pickens will be joined by Kearis Jackson, Arian Smith, Jermaine Burton, Dominick Blaylock, and Marcus Rosemy-Jacksaint at receiver and Darnell Washington, John Fitzpatrick and Brock Bowers at tight end. All of these receivers and tight ends, with the exception of Bowers, have proven themselves to have big play ability at the SEC level and all will put stress on the opposing secondary and take attention off of George Pickens to a degree in Georgia Offensive Coordinator Todd Monken's offense. Speaking of coordinators (because everyone know Joe Brady was really the coordinator for LSU0, Joe Brady and Steve Sarkisian are as much due credit as anyone for the historic outputs of the past two national championship offenses. They schemed up devastating route combinations and concepts that had receivers running wide open downfield. Well folks, I don't know if you watched much Georgia football this year, but Georgia receivers were open, I mean wide open!
Add Monken's scheme, the production and growth of JT Daniels, tremendous weapons on the outside, a loaded backfield, and 4 experienced offensive linemen (3 full-time starters) together, and Georgia has all the makings of a historic offense of their own. It will be needed too! With Tyrique Stevenson having reported entered the transfer portal, Georgia will be extremely inexperienced on the back end of their defense, but as the old cliché goes, the best defense is a good offense. In 2021, the Dawgs offense can be much more than good and in football today, that's how you win national championships.