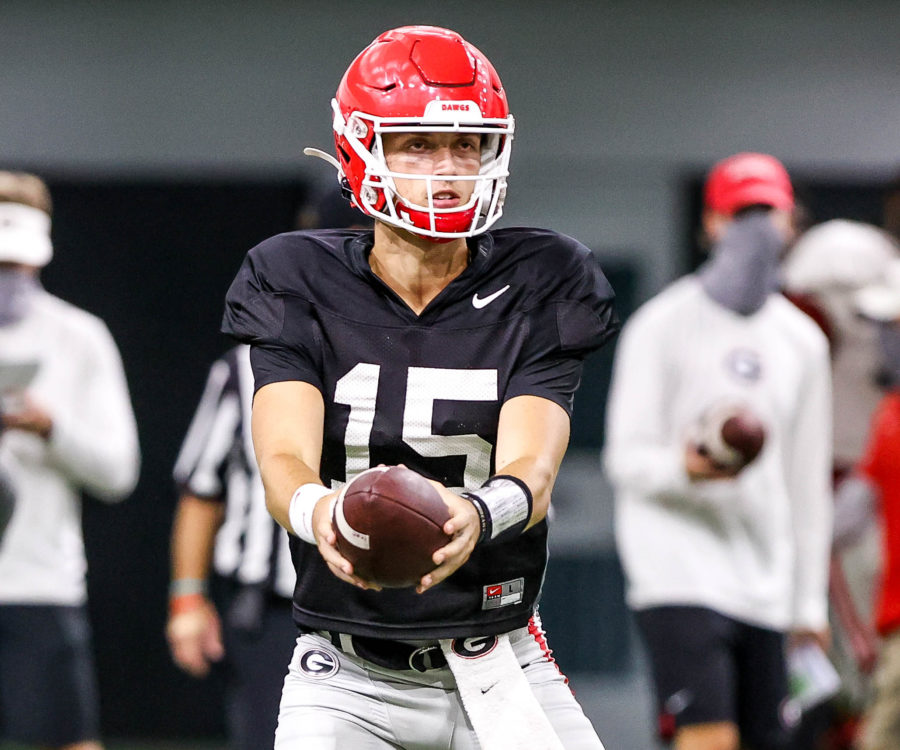 Carson Beck is currently embroiled in a quarterback competition at the University of Georgia. Beck came to Georgia as a heralded 4-Star recruit. The former Mr. Football in the State of Florida was once committed to Nick Saban and the Alabama Crimson Tide before deciding to attend UGA.
All freshmen have to adjust to college football and early reports out of Athens were that Beck was struggling early on to adjust to the speed of the game in the beginning of fall camp. However, in Georgia's most recent scrimmage on Saturday, Beck turned in his best performance to date and earned the praise of a former Bulldog great as well. Aaron Murray released his report of what he saw Saturday and called Beck, "the guy that looked the best of all the quarterbacks."
Carson has a big arm and prototypical quarterback stature. As noted before, Beck has a lot to learn and adjust to, like any freshman learning the quarterback position as a true freshman in a Power 5 program. If Saturday's performance is an indication of things to come, Beck may have turned the corner and the talented Sunshine State prospect might be beginning to flourish and be tapping in to his potential.
Watch the full Bulldawg Illustrated Inside Slant with 6 Points Owner and Beck's QB Trainer Denny Thompson in the YouTube window above. Make sure to like the video, subscribe to the channel, and turn on notifications to get more content from the entire Bulldawg Illustrated team.