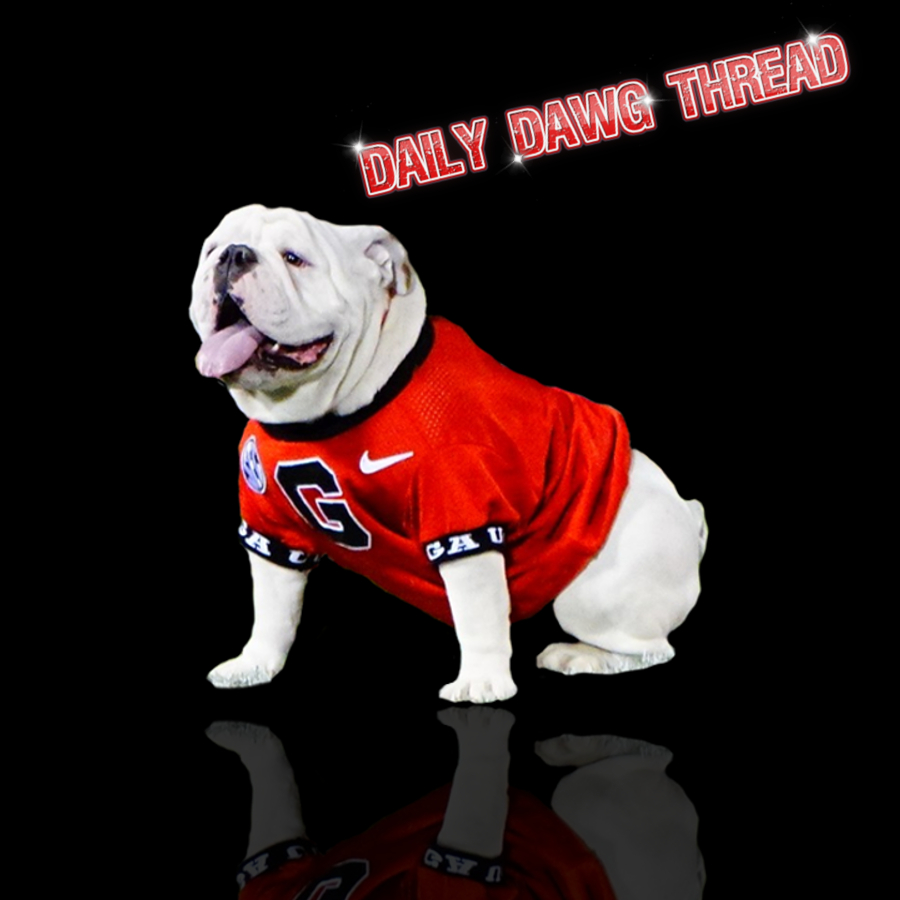 Happy Thursday, everybody! Today's Dawg Daily Thread post is a first, at least during my tenure writing it. Today is the first Weekly BI Mailbag. Each Monday, the post comments for that day, I'll take questions related to Georgia football and football recruiting. I'll do my best to answer as many as I can and also do so by relying on sources I talk to, recruits themselves, and just by reading the tea leaves. The post answering those questions will post each Thursday, and I believe this will be a fun weekly exercise here for the DDT community on Bulldawg Illustrated's site. So, without further ado, here goes!
@rubydawg79 – "I would like to know how Blaylock is doing, also are Mims and Jones making strides in the weight room? One of these guys could really explode and take over at left tackle. Zeus looked quicker and very comfortable catching passes out of the backfield. Any updates on if they are working together?"
Blaylock, by the last report I got, is progressing nicely. He's running well and beginning to work on lateral movement and routes. I'm sure they'll take all precautions necessary given the history of his knee. Still, I definitely see him coming back and contributing this year, Lord willing and no setbacks. It will be hard to get back to starter status this year. As far as Mims and Jones, Mims is ahead, even though Jones has been in the program longer. He's just a massive human being, to begin with, and the word is that he really impressed this spring. I feel that Matt Luke will get Mims up to speed in the pass protection area, but Mims is just a better run blocker than Jones right now. Jones has transformed his body a lot and added good weight since arriving in Athens last year in his "basketball" shape.
@disqus_x88hipyr4r This may have been asked but what is currently the # of available scholarships and do you anticipate any more slots becoming available? Also, I heard a rumor that Kendrick may have some of his charges reduced or dropped and that UGA is the major anticipated landing spot, is this true?
I came into this recruiting cycle anticipating Georgia signing its full allotment of 25, 24 at the worst. They only took 20 in The class of 2021 and had a good amount of attrition from the ball club. Kirby is as creative as they come in terms of numbers, and they'll find a way to get the number they need for sure. I feel like 2 more transfers will come on board, so the end number of high school prospects could be 22 or 23 if all stays the same. However, I do think there will be a couple more players leave Georgia via the portal. On Kendrick, I've heard that the charges will be dropped, but it will be in the President of the university's hand whether or not the school is willing to take on that PR. I think Kirby and company will wait until well into June, maybe July, to grab another portal prospect. A lot with transpire alongside these recruiting visits in June! It's going to be the craziest month the recruiting/transfer words have seen in a long, long time!
Those are the only ones I saw this time around. Let's get more next week!
***For more recruiting news and analysis pertaining to Georgia and around the SEC, make sure to listen and subscribe to Recruiting Every SECond my podcast centering around recruiting in the Southeastern Conference and the implications of it. Episodes can be found in the embed player below!***