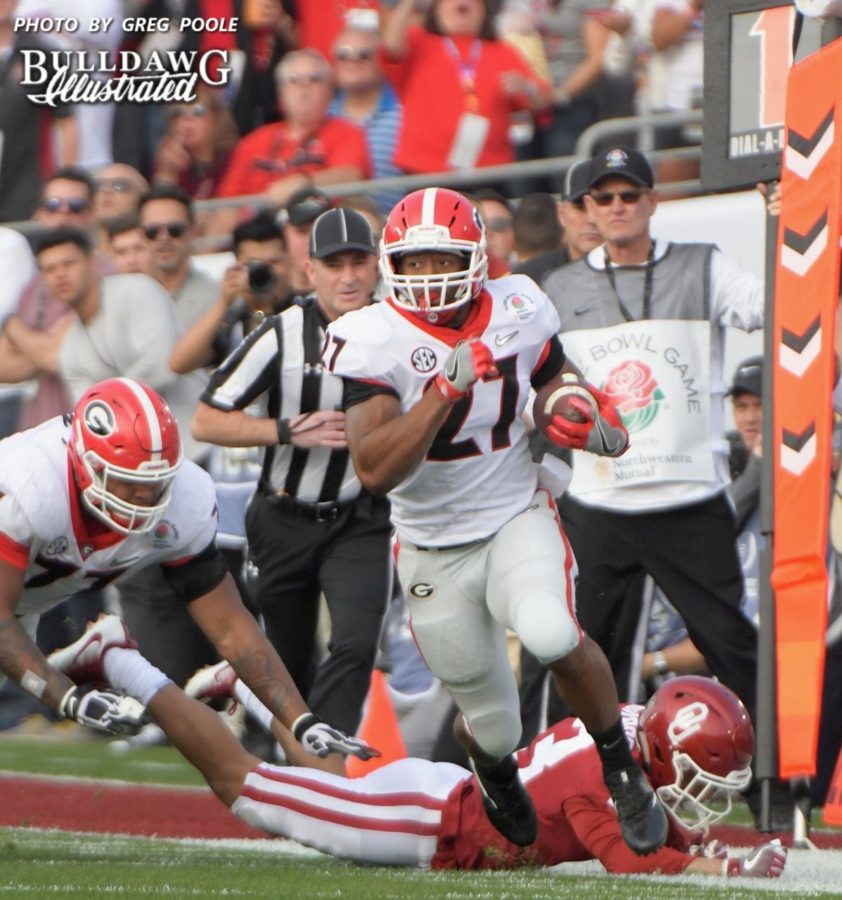 The football universe had seen elements of what happened on Sunday night before. Nick Chubb and Baker Mayfield had been on the same field in a playoff scenario in the past. However, unlike the Rose Bowl on January 1, 2018, this time Chubb and Mayfield were teammates. Fortunately for Mayfield, Chubb once again had a tremendous performance that led to history for his team.
Chubb's 145 yards and 2 touchdowns in the Rose Bowl helped to end the historic college career or his now Browns teammate and quarterback. On Sunday, Chubb's receiving prowess was on display. The former Dawg finished the game with 4 catches for 69 yards and a huge 40 yard touchdown reception on a screen pass early in the 4th quarter. That score put the Browns up 42 to 23 and really put the game out of reach for the Steelers. The win was the first playoff victory for the Browns in 27 years. Chubb's great performance in the Super Bowl helped Georgia to their first National Championship game appearance in 36 years back in January of 2018.
Needless to say, Nick Chubb is a generational type talent. Even as good as he is, it seems that he often getting underrated or overlooked due to his quiet demeanor both on and off the field. Chubb just goes about his business in a very professional way. When his time in football is done, Chubb has a great chance to be a member of the Hall of Fame in Canton at the pace he is on. Chubb is a physical specimen that just isn't seen often. The strength, speed, and quickness that the Cedartown, Georgia, native possesses are legendary and it will be fun to watch him and his exciting Browns team take on the defending Super Bowl Champion Kansas City Chiefs.
Chubb seems to play his best on the biggest stage. Baker Mayfield has to be extremely thankful that in win-or-go-home time now, Chubb is on his side.