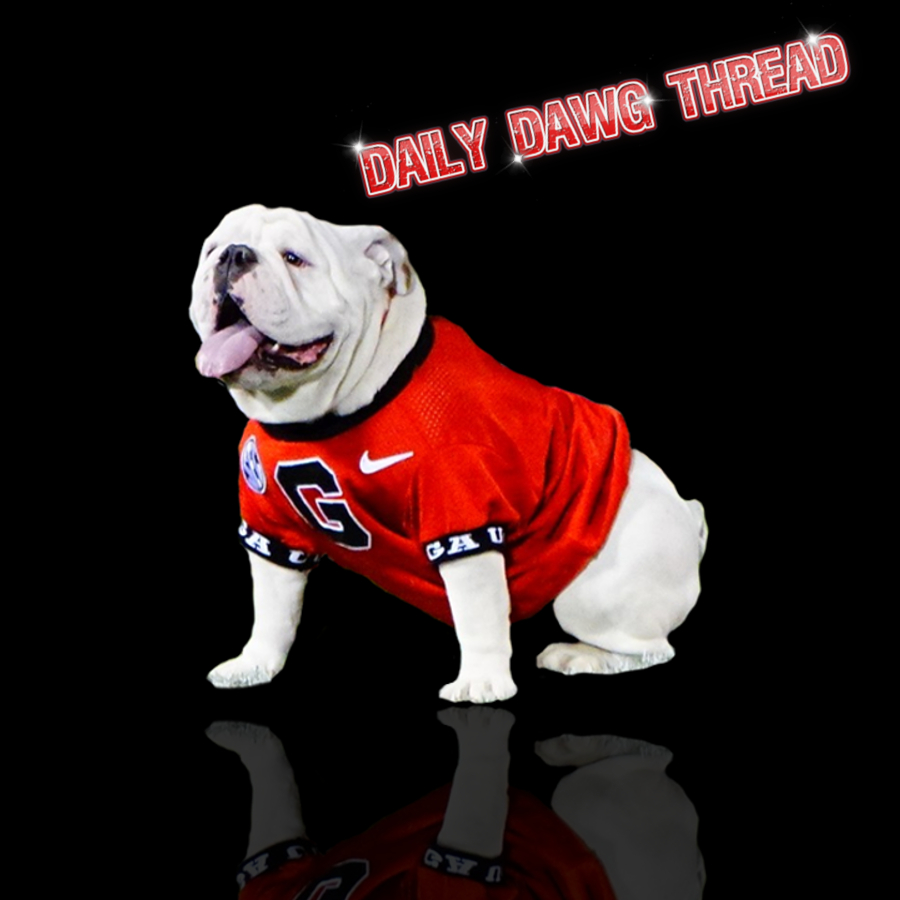 The 2021 Early National Signing Day has come and gone in college football. For the University of Georgia, the day was all about addressing needs. There were some ups and downs to the day in terms of things that weren't locked in stone coming into the day, but ultimately, especially considering the COVID restrictions on recruiting on-campus and, or in-home, Georgia has to walk away from yesterday thrilled with the class they've put together to this point. Today we touch on 3 takeaways from National Signing Day.
The 2021 class for Georgia is balanced and extremely efficient.
The Dawgs signed 20 prospects in the 2021 yesterday. Of those prospects, 9 are offensive players and 11 defensive. UGA filled areas of need with major talents and also added very versatile pieces to soften the blow of some of the misses they did have in the class in terms of guys they really wanted to went elsewhere. Secondary and linebacker are a good example of this. Georgia need to reload at each position group to provide depth.
Xavian Sorey and Smael Mondon are linebackers that can play inside or outside and that will both be early enrollees. Chaz Chambliss can help out at OLB, or he may grow into a defensive end. Also, in the secondary, Georgia signed Nyland Green, Kamari Lassiter, Javon Bullard, and David Daniel. On paper that looks like 3 corners and a safety. Yes, Georgia lost the commitment of De'Jahn Warren, but Green, Lassiter, and Bullard are capable of each playing multiple positions in the secondary. They've all shown they can line up all over the field in high school and cover guys and each is plenty physical to move around in the Dawgs' 5 defensive back scheme. Yes, there is still some work to be done in the portal, but the overwhelming work of navigating areas of need has been accomplished.
Of course I'd be remis if I did not mention the quarterback, Brock Vandagriff. If he never plays a snap at Georgia, which is not going to the case Lord willing, Vandagriff has already done so much for Georgia. He display leadership and helped personally recruit the majority of yesterday's signees. Leadership and maturity are two qualities that Vandagriff has in spades and they've already impacted UGA tremendously.
2. COVID-19 really lessened the amount of drama because of a lack of official visits.
Georgia has become known for landing a bigtime unexpected prospect on National Signing Day in the Kirby Smart era. The reason for that typically is because UGA's strength in recruiting is it's recruiting staff and the interpersonal relationships that are able to be put on display when they roll the red carpet out for blue-chip prospects in Athens on big recruiting weekends. Nobody does that better than Georgia.
Kirby Smart is an old school guy. He's also a players' coach. Smart and his staff love to build meaningful relationships with not only the prospects but also their families. As Smart said in his press conference yesterday, they knew most of the kids in 2021 before COVID and had had them on-campus before, but none in the official visit capacity and some of the 2021 not even in the last 18 months or more. If Maason Smith, Korey Foreman, and Donovan Edwards had gotten the full Georgia treatment in the past week, yesterday would have been a lot more interesting.
3. Georgia signed high quality, character men in the 2021 class.
I have interacted will all but 5 of the 20 players that signed yesterday, and a ton more prospects in the 2021 class that Georgia was recruiting at one point and time. I can tell you this without equivocation, Georgia focused on character in the 2021 class. With COVID and all the extenuating circumstances that are swirling around in college football now with transfers becoming easier, Name-Image-Likeness on the horizon, and the NCAA granting extra years of eligibility, it was import to Smart and company to find guys that wanted to be Georgia Bulldogs first and foremost.
Smart alluded to the fact that it's easy to quit and move on these days as a college athlete. If there is adversity, you can just go somewhere else to avoid it. All of these young men I talked to expressed to me that Georgia felt like family. The genuine relationships built with coaches were key. Also, the phrase, "they care about me as a person and want to develop me off the field as well" was a commonality throughout conversations up and down the 2021 class. Considering the senior class that's outgoing at Georgia, it's only fitting that the class coming in to replenish the depth and fill holes left behind them displays many of the characteristics that helped a group lead by Richard LeCounte and Monty Rice become the winningest in Georgia history.