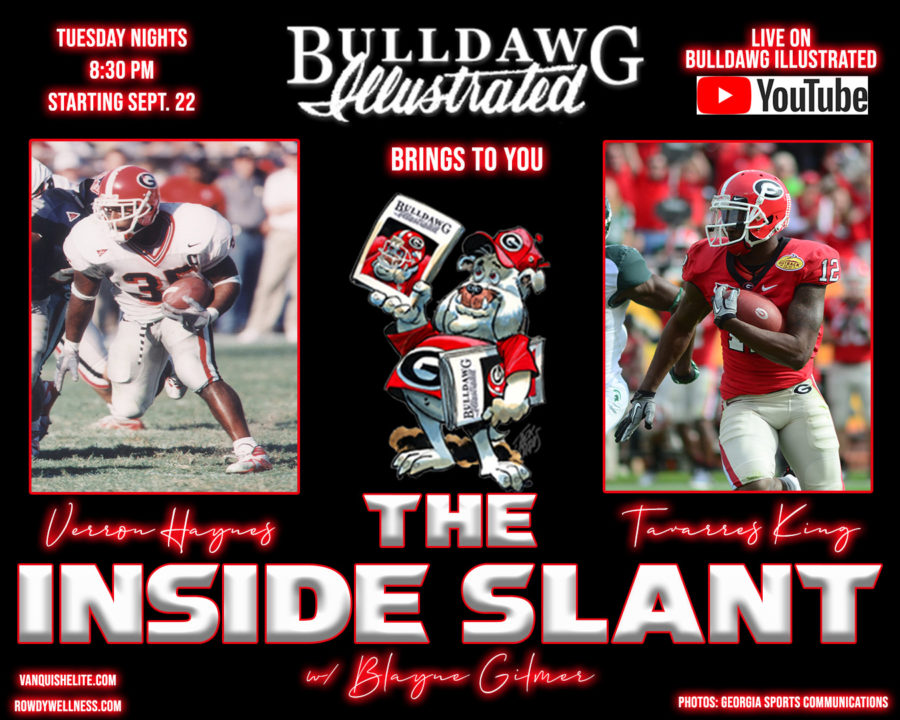 Game week! The 2020 season is upon us. Georgia is in preparation to head out on the road and take on the Razorbacks of Arkansas. We here at Bulldawg Illustrated are dedicated to covering each matchup from all angles and part of that is on Tuesday nights live on YouTube with The Inside Slant.
Each week former Georgia greats Verron Haynes and Tavarres King alternate and join me to breakdown the upcoming matchup. This week Verron Haynes helps breakdown a COVID altered preseason, navigating a QB battle, and of course the game versus Sam Pittman's Arkansas team. Also, in this debut episode I was joined by former Auburn offensive lineman and current ESPN and SEC Network reporter and analyst Cole Cubelic!
Check out the full episode in the YouTube window below!
Next week Tavarres King and I will be recapping the Arkansas game and looking forward to the game at home versus Auburn. Make sure to go to the Bulldawg Illustrated YouTube channel and like this video, subscribe to the channel, and turn on notifications so you don't miss any of the content from myself, Jeff Dantzler, and all the great folks over at Bulldawg Illustrated!