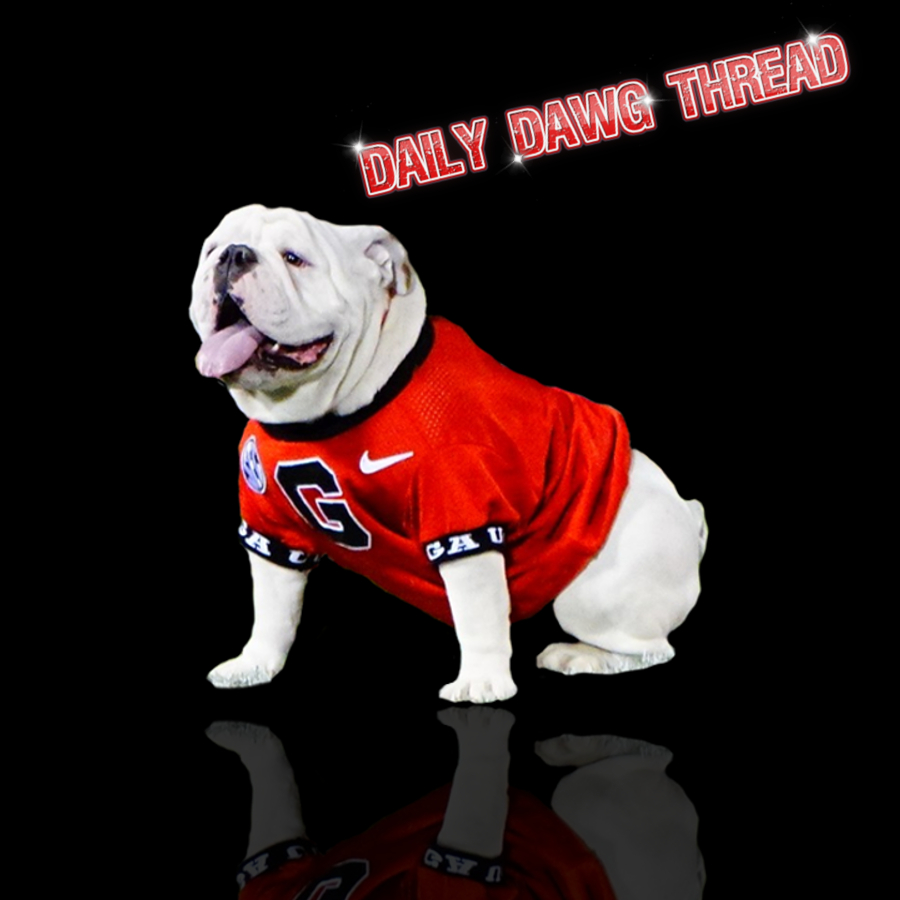 ---
Matthew Boling and Jasmine Moore Named SEC Newcomers Of The Year
Georgia track and field's Matthew Boling and Jasmine Moore have garnered two of the Southeastern Conference Outdoor Newcomer of the Year awards, according to a league announcement on Wednesday.
Boling, a native of Houston, Texas, has been named the SEC Men's Newcomer Runner of the Year while Moore, a native of Grand Prairie, Texas, has been named the SEC Women's Newcomer Field Athlete of the Year with only a week to go before the NCAA Championships arrive in Eugene, Ore., on June 9-12.
Boling qualified for NCAAs in the 100-meter dash (10.09), 200m (20.16) & 4x100m relay (38.57) at last weekend's NCAA East Prelims. He scored 14 points in individual events at the SEC Championships and was on the runner-up 4×100-meter relay to be team's top scorer. Boling ran a wind-aided 9.97 (No. 4 in NCAA) to earn second in the 100m at the conference meet and sped to a school record 20.06 (No. 4 in NCAA) to finish third in the 200m, toppling a record of 20.14 set at the 1979 SECs. He then ran the anchor leg on the 4x100m relay team that set a then school record with a 39.02 for second. Boling and his relay mates bettered that Bulldog record with a 38.57 at the NCAA Prelims.
Moore qualified for Nationals in both the triple and long jumps and was 3-0 in the triple jump through SECs. Her top triple jump mark of 14.39m/47 feet, 2 ½ inches (No. 2 nationally) is an Olympic standard and made her the No. 3 all-time collegiate performer with the No. 4 all-time collegiate performance. Moore won her first career SEC triple jump title outdoors after capturing the last two indoor crowns. Her top long jump mark of 6.83m/22-5 (No. 3 nationally) is a school record and an Olympic standard and made her the No. 11 all-time collegiate performer. Moore was third in the long jump at the SEC Championships.
Boling will compete in the 100m, 200m and 4x100m relay at Nationals. His first event is in the relay alongside Arian Smith, Elija Godwin and Delano Dunkley on Wednesday, June 9 at 8:02 p.m. ET. Moore is in both the triple and long jumps in Eugene. She starts in the long jump on Thursday, June 10 at 8 p.m.
---
Ron Courson Honored By SEC
The members of the Southeastern Conference's Return to Activity and Medical Guidance Task Force, a group of volunteer medical professionals appointed by each of the SEC's member universities who helped provide continuing guidance as the SEC conducted intercollegiate athletics competition during the 2020-21 academic year, have been named recipient of the Michael L. Slive Distinguished Service Award, SEC Commissioner Greg Sankey announced Wednesday.
Ron Courson, the UGA Athletic Association's Executive Associate Athletics Director for Sports Medicine, is a member of the 14-person Task Force being honored.
"Individually and collectively, the leaders serving on the Conference's Medical Guidance Task Force are deserving of this recognition," said Sankey. "Each contributed an incredible amount of time and effort to lend their expertise as we worked to meet the many challenges associated with developing policies and protocols supporting the healthy return to competition throughout the COVID-19 pandemic. Because of their efforts, thousands of SEC student-athletes have been able to participate in their chosen sports, compete for championships and create lifelong memories with their teammates that otherwise may have never been possible without the contributions of these talented individuals."
The Michael L. Slive Distinguished Service Award is presented on special occasions to former student-athletes, coaches, graduates or administrators of SEC institutions or the conference office who have maintained a lifetime of interest in college athletics and who, over a significant period of time, have exhibited superior leadership qualities and made a significant impact to the betterment of the mission of the Southeastern Conference.
Michael L. Slive Distinguished Service Award Winners:
Year – Winner
2014 – Michael L. Slive – SEC Commissioner
2017 – SEC Pioneers of Integration (Nate Northington, Wilbur Hackett, Houston Hogg, Greg Page – Kentucky Football; Perry Wallace and Godfrey Dillard – Vanderbilt Basketball)
2018 – Archie Manning – Ole Miss Football/Baseball
2021 – SEC Return to Activity and Medical Guidance Task Force
---
College Football Hall of Fame Ballot Released – Two Dawgs Included
Here are the eligibility criteria for inclusion on a HoF ballot:
First and foremost, a player must have received First-Team All-America recognition by a selector that is recognized by the NCAA and utilized to comprise its consensus All-America teams.
A player becomes eligible for consideration by the Foundation's Honors Courts 10 full seasons after his final year of intercollegiate football played.
While each nominee's football achievements in college are of prime consideration, his post-football record as a citizen is also weighed. He must have proven himself worthy as a citizen, carrying the ideals of football forward into his relations with his community. Consideration may also be given for academic honors and whether the candidate earned a college degree.
Players must have played their last year of intercollegiate football within the last 50 years.* For example, to be eligible for the 2022 ballot, the player must have played his last year in 1972 or thereafter. In addition, players who are playing professionally and coaches who are coaching on the professional level are not eligible until after they retire.
A coach becomes eligible three full seasons after retirement or immediately following retirement provided he is at least 70 years of age. Active coaches become eligible at 75 years of age. He must have been a head football coach for a minimum of 10 years and coached at least 100 games with a .600 winning percentage.
Nominations may only be submitted by the current athletics director, head coach or sports information director (SID) of a potential candidate's collegiate institution. Nominations may also be submitted by the president/executive director of a dues-paying chapter of the National Football Foundation.
Former Georgia players listed on the Hall of Fame Ballot include:
Garrison Hearst, Georgia-Running Back-1992 unanimous First Team All-American and winner of the Doak Walker Award…Finished third in 1992 Heisman Trophy voting after leading the nation in scoring (126 points)…1992 SEC Player of the Year finished career trailing only Herschel Walker in career rushing yards (3,232) at Georgia.
Champ Bailey, Georgia-Defensive Back-1998 consensus First Team All-American and recipient of the Bronko Nagurski Award…Two-time First Team All-SEC selection who earned Defensive MVP honors in UGA's win at the 1998 Peach Bowl…Recorded more than 1,000 plays during the 1998 season, playing DB, WR and KR for the Bulldogs.
---
NCAA Answer To NIL? Bureaucracy!
Leave it to NCAA, and NIL will be burdened by a cumbersome bureaucracy, not unlike the ridiculous oversight of recent immediate eligibility decisions. Many of those decisions left some applicants for immediate eligibility sitting out for a year while others transferred and played immediately. Many of those decisions, seemingly made without regard to the Association's own guidelines, let fans scratching their heads over cases like Illinois transfer Luke Ford. Ford transferred from UGA to be near his ailing grandfather but was denied immediate eligibility.
I'm sure all of us are completely confident that NIL will be the exception to the Association's track record. No? No.
"The NAIA's rules are much looser than the NCAA's proposal from November.
For example, they're much less restrictive on the types of deals athletes can participate in. The NAIA allows athletes to use their school logos, or wear their jerseys, in endorsement deals. That's something the NCAA wants to prohibit, according to its November proposal.
The NCAA's legislation would also keep athletes from signing deals with companies that "conflict with NCAA legislation" — like "banned substances" or sports betting entities. Athletic departments, however, currently have sponsorship deals with both sports betting operators and alcohol companies.
The NAIA leaves that restriction up to individual conferences.
Perhaps the dizzying number of caveats to NCAA NIL rules is why the governing body plans to pay a third-party administrator to oversee and police its deals. The NAIA, meanwhile, only requires that athletes tell their athletic departments about their NIL plans."
Source: Front Office Sports
---
Mullen got new deal, but UF kept old buyout
The Florida coach gets a chance to save his coaching skin and an ostensible vote of confidence. Florida, however, does not go all-in with its coach.
"What didn't change? Mullen's buyout. Lost in the shuffle of the timely raise and extension was the fact that the buyout figure remained at $12 million. According to the Orlando Sentinel, Florida would owe Mullen $6 million within the first 30 days of being fired, and he would be owed the rest of the buyout ($6 million) in annual payments over the next 6 years."
From: Saturday Down South
---
Jump To Comments