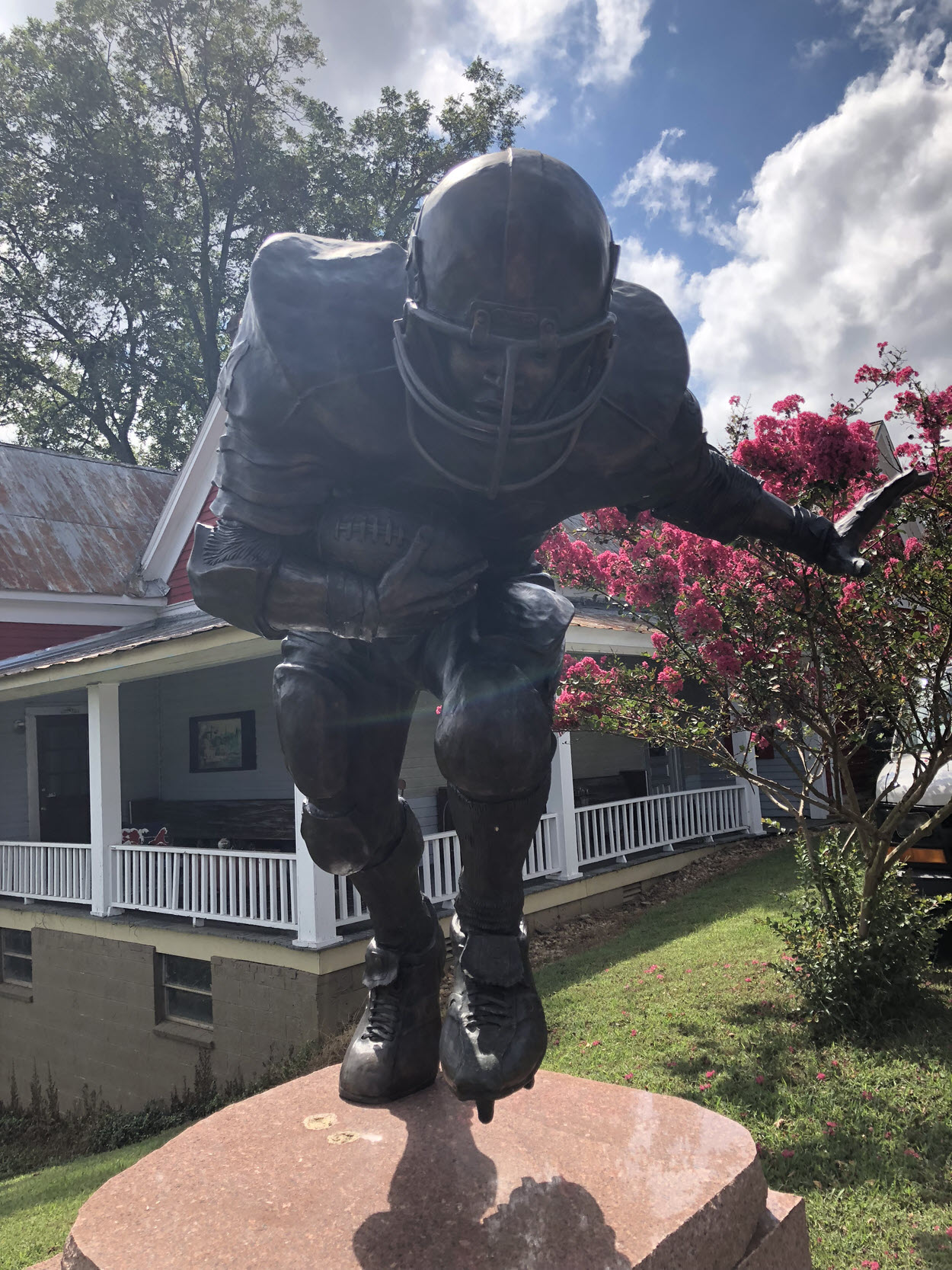 Han Vance on Georgia football: Also keep an eye out for my culture and travel piece "Our Kentucky Roam," which debuts the same day as this piece. Here we go: Deep, old, South. As deservedly well-advertised as the Deep South's Oldest Rivalry is, it is actually not the single oldest rivalry in the South. North Carolina and Virginia teed it up a wee earlier; the great Georgia-Auburn series catching that series, though, in total number of times played last season when the SEC teams met twice outside Athens.
First was the annual bad game by Georgia on the road, a longer negative trend in which the football program has been able to show no progress so far. Bouncing back is good. Next, a 12th SEC championship, won in Atlanta for UGA.
Here a year later, Georgia has qualified for the SEC championship game by winning its division once again. No SEC East team came within under losing to Georgia by 14 points over a clean slate sweep of two full seasons. Prior to last year's SEC championship campaign, Georgia had never swept the SEC East in any football season. This is major progress.
Ol' Georgia played a game before that at Herty Field in the Classic City, facing Mercer in an easy opening win for the historic football school. Auburn and Georgia matched strengths soon after that winter in Piedmont Park of Atlanta, where a statue should be built in commemoration of the historical significance of the event, as I shall propose in a piece in the forthcoming series for American Culture Reporter called Future City Series (www.americanculturereporter.com). I'll be looking at both Athens and Atlanta with ideas and recommendations, in individual articles. Perhaps Stan Mullins of Athens's Pulaski Heights Historic District where I used to live, who I know personally, would be willing to create one featuring both schools positively. Mullins made the Dooley statue on campus, Herschel on Pulaski Street.
I digress, Auburn stunted Georgia that day in The City, a major rivalry born in the capital of the South. The game has always been important. Auburn has often blocked Georgia's path to an SEC championship, before and after the introduction of divisional play in the SEC. And vice versa.
Georgia has won 10-of-13 versus Auburn overall. Between the Hedges ole Aubie has not win since DJ Shockley was a fifth-year senior, his only regular season loss as a starter at UGA. At 6-3, Plainsmen have rallied to come in ranked #24 by the CFP. I met their coach, Gus and his wife, at Lenox Square Mall some years ago. He's nice. Renewed to a seven-year stay on the plains just last season after beating Alabama and Georgia to win the heralded SEC West. His multidirectional and misdirection running offense fell on hard times this season, but he will return next year according to the Auburn president.
It was in Atlanta: Georgia took the SEC; UCF had the better program. Then, the 2018 season featured three fairly early AU-Barn losses after an neutral site opening win over a highly-ranked in preseason Washington. That game, too, in Atlanta. They went 1-2 over a stretch in the most major market.
Tigers were also not close to up for defending their divisional title this campaign. Georgia was. The Dawgs are simply the better team this season and should get the win. Crazy series, though.
I'm taking my Dawgs at home at night, where the power football should continue with D'Andre Swift and Elijah Holyfield, an entity at back I have dubbed: SWOLYFIELD. Against a talented Auburn defensive front, in Athens, look for good numbers from the school leading the SEC in rushing football. The University of Georgia being Running Back U, it is time to continue the precedent of how GEORGIA plays ball.
Georgia 30 Auburn 21