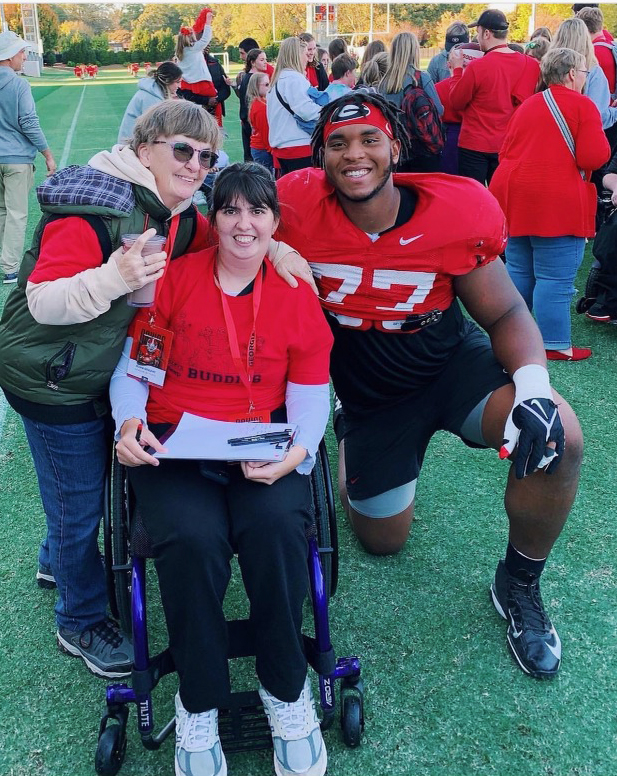 Devin Willock and Chandler LeCroy were two Bulldogs, two sweet souls, a son and a daughter with one thing bringing them together: University of Georgia football.
Devin, an offensive lineman, and Chandler, a recruiting analyst, were killed in a car wreck Sunday, January 15, 2023.
Just hours before the fatal crash, all seemed right in the Classic City as Red and Black flooded the streets with jubilation for the parade that celebrated Georgia's second straight national title. Now, the UGA campus floods with cold rain water and heavy hearts as we mourn the loss of two Dawgs.
The first time in the week following the crash, I walked into my Sport Marketing course in the Ramsey Center, sat down and pulled out my computer just like any other day. I opened this document to begin writing this story, jotting down a few thoughts before class started. Professor Slonaker entered the room and unlike any other day, he didn't put the attendance code on the screen.
Rather, he sat on a stool at the front of the room and said, "We won't be taking attendance this week after the tragedy a few days ago. We all grieve in different ways, and if you feel you can't make it to class because you knew them or you simply just need time to take in this shocking news, I understand."
In a time like this, a time with circumstances this University has never faced, there is grieving. This school needs time to heal after this loss. In a time like this, no outcome on the field, no recruit decommitting, no player transferring or coach leaving matters. In a time like this, a football team with two members lost, multiplies. An entire university becomes a family and an entire fanbase becomes a support staff for their direct families and their even bigger family that wears the "G."
---
---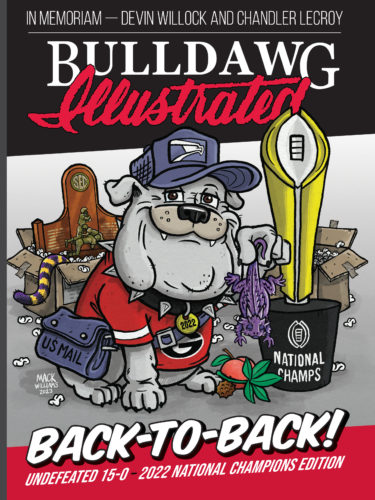 Get your 2022 Bulldawg Illustrated National Champions Edition now. Or get a back-to-back set, which includes both the 2021 and 2022 Bulldawg Illustrated National Champions Editions.
The mega-editions includes game, scene, fan, and final perspective content, plus over 150 fan photos from the games and the epic National Title campus celebrations in Athens.
Available in singles and 5-packs. All orders include sales tax and shipping.
Order 5 copies of 2022 National Champions Edition $70.00 – Click HERE
Order a single copy 2022 National Champions Edition $28.00 – Click HERE
Order 5 sets of both the 2021 and 2022 Nat. Champions Editions $99 – Click HERE
Order one set of both the 2021 and 2022 Nat. Champions Editions $50 – Click HERE
---
---
There were two survivors of the crash, Warren McClendon, another offensive lineman, and Tory Bowles, another recruiting analyst.
The printed version of this magazine is distributed to the hometowns of these two survivors: Warren of Brunswick and Tory of Athens. Many readers of ours probably know these families. Tory was my babysitter, drove me home from school and is always such a light to everyone around her. So, from the Athens and Brunswick communities, from the BI family and from all of Dawg Nation, we send prayers and well wishes to the Bowles and McClendon families as well.
In the wake of this tragedy, however, a few lights have shone through the UGA student body, not only memorializing the lives lost but revealing Devin and Chandler's loving character while they walked this earth.
As the Georgia basketball team traveled to Lexington (on January 17) to take on Kentucky, Devin's friend and Georgia hooper Jabri Abdur-Rahim and Coach Mike White added a patch to the team's jerseys, recognizing the two victims.
Extra Special People (ESP), the student-affiliated, non-profit organization that creates opportunities for disabled children, posted a picture of Devin with a few of the kids after a Georgia practice. The caption says: "Devin Willock was one of our special buddies. Not only will #77 be remembered for being a champion on the Georgia football field, but he was a loving champion for people with disabilities at ESP. Devin, your warm and gentle presence will never be forgotten. Today, our buddies celebrate and honor you."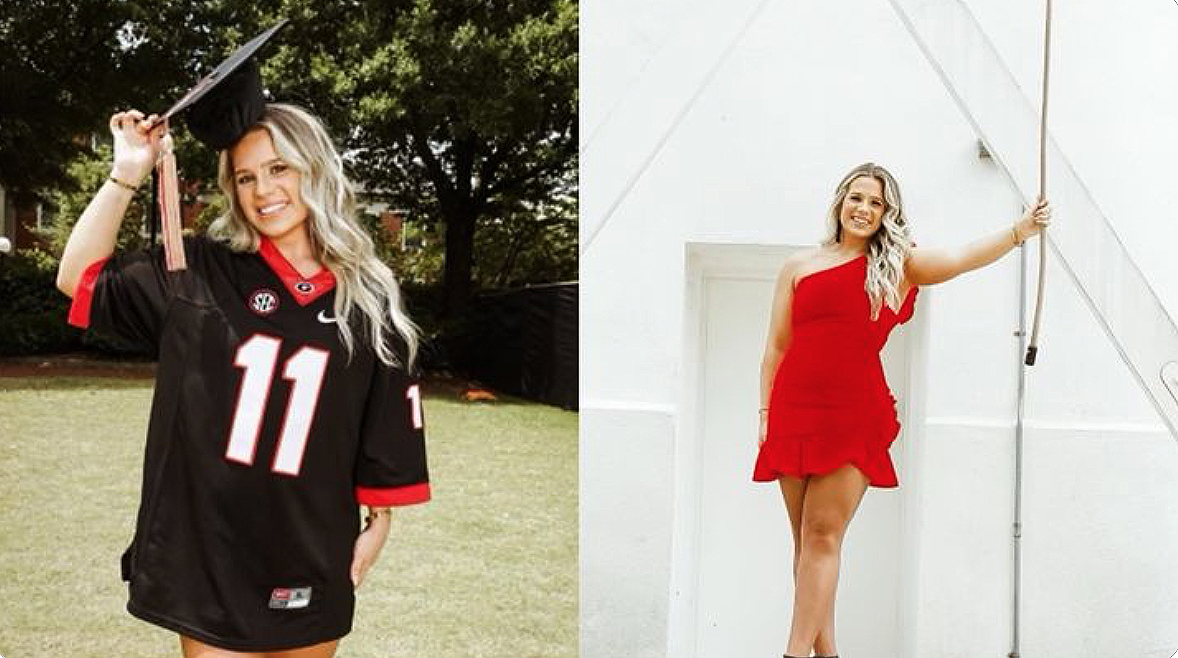 Chandler's obituary said: "She had a way of making each and every prospect and their families feel like her own family. Her love for the current Georgia football team didn't go unnoticed. She would spend as many hours a day as she could to the program helping out in any and every way she could. Her job didn't stop with recruiting. She made it her responsibility to help every single entity in the building, whether that be defensive and offensive support staff, nutrition, equipment, operations and any department that needed a helping hand. Every department of Georgia Football lost a member of their team and she will forever be missed."
Devin not only gave his heart and soul on the field, but he gave it back to the people less fortunate who couldn't play football because of their disabilities. Chandler gave her heart and soul to Georgia football as well, showing any recruit how Georgia can be their home just as it has been to her.
Devin and Chandler won't just be remembered with two rings on their fingers; they won't just be remembered for being back-to-back champions; they won't just be remembered for even being members of the Georgia football team; they will be remembered for so much more: their love for everyone around them, their care for those who needed help, their hard work and dedication to Georgia, and their joy that acted as a magnet gravitating everyone toward them.
The two were an unlikely bunch as Devin was a redshirt sophomore from New Milford, New Jersey, and Chandler was a Georgia girl from Toccoa, but Georgia football brought them together, and just like everyone they came in contact with, Georgia football was so fortunate to have them. Rest in Peace Devin and Chandler. Your stellar commitment to the Red and Black will forever be remembered and celebrated by the Bulldog Nation.