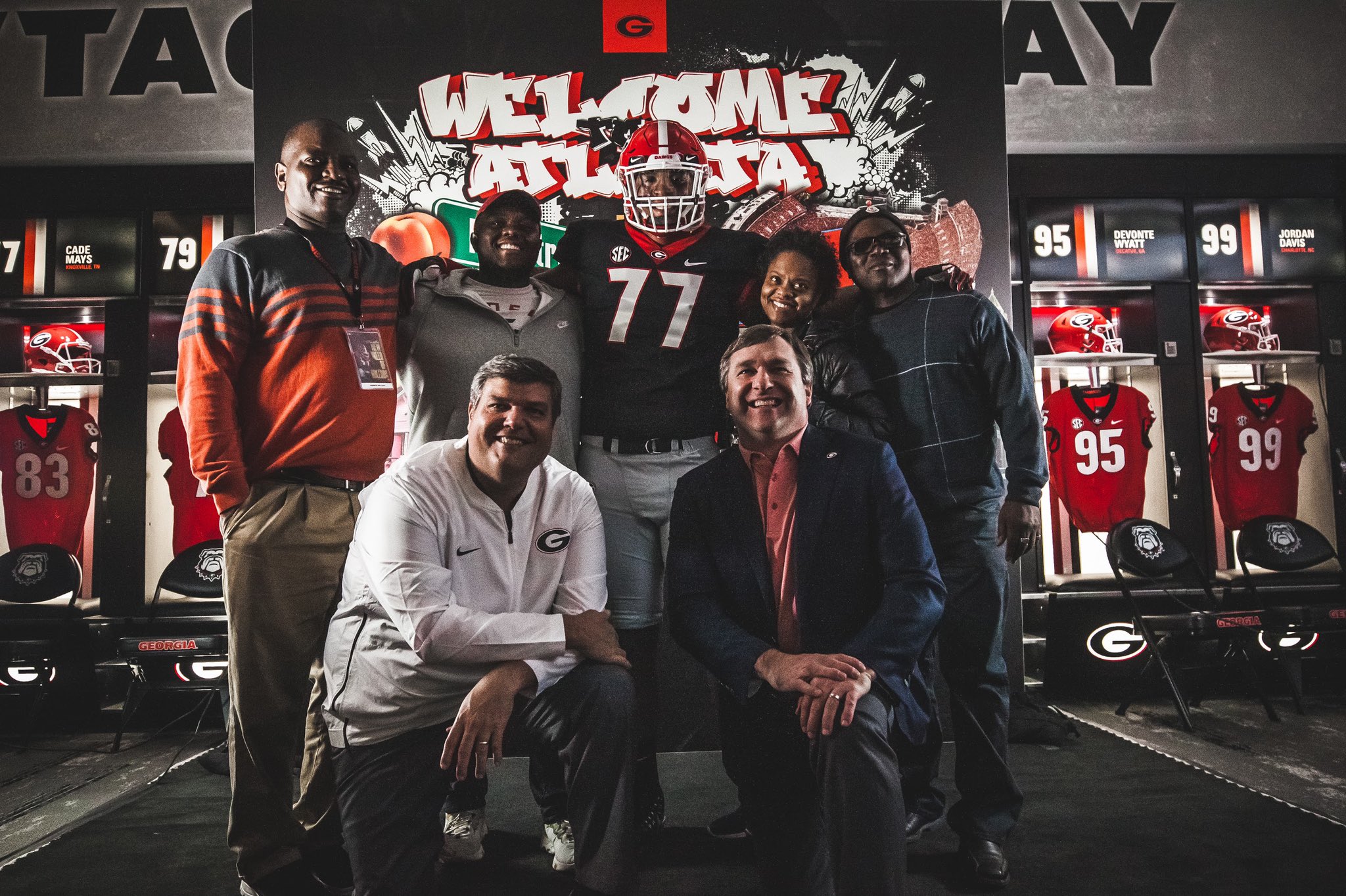 Late Sunday night, just after 10:00 p.m. ET, Paramus Catholic High School, Paramus, NJ senior offensive lineman Devin Willock announced his decision to commit to the University of Georgia.
Willock is a 6-foot-6 and 345 lbs, class of 2020 offensive lineman who is rated a 3-star prospect by 247Sports and Rivals. Willock was offered by UGA and then o-line coach Sam Pittman back in May after he came to Athens and worked out.
At one time, Willock had been committed to Penn State but announced his decommitment from the Nittany Lions on Thursday, December just before visiting Georgia this past weekend.
While technically this is assistant Matt Luke's first prospect he has gotten a commitment from at Georgia, – hired on Tuesday, December 10th to replace former offensive line coach Sam Pittman who departed for the head coaching job at Arkansas last Sunday, December 8th – he has been able to hold together four of the five Bulldog 2020 o-line commits including Tate Ratledge who reaffirmed his commitment over the weekend, stating he would be signing with UGA on Early Signing Day on Wednesday, December 18th.
Willock will also be signing during the Early Signing Period, and along with Tate Ratledge, he joins the current UGA 2020 o-line class that includes Broderick Jones, Chad Lindberg (who also plans to sign his LOI this week), and Sedrick Van Pran. Willock will enroll at the University of Georgia after he graduates at the end of spring.
You can watch Devin Willock's most recent highlights in the videos below.
The Last Ride
Junior Year Varsity Football