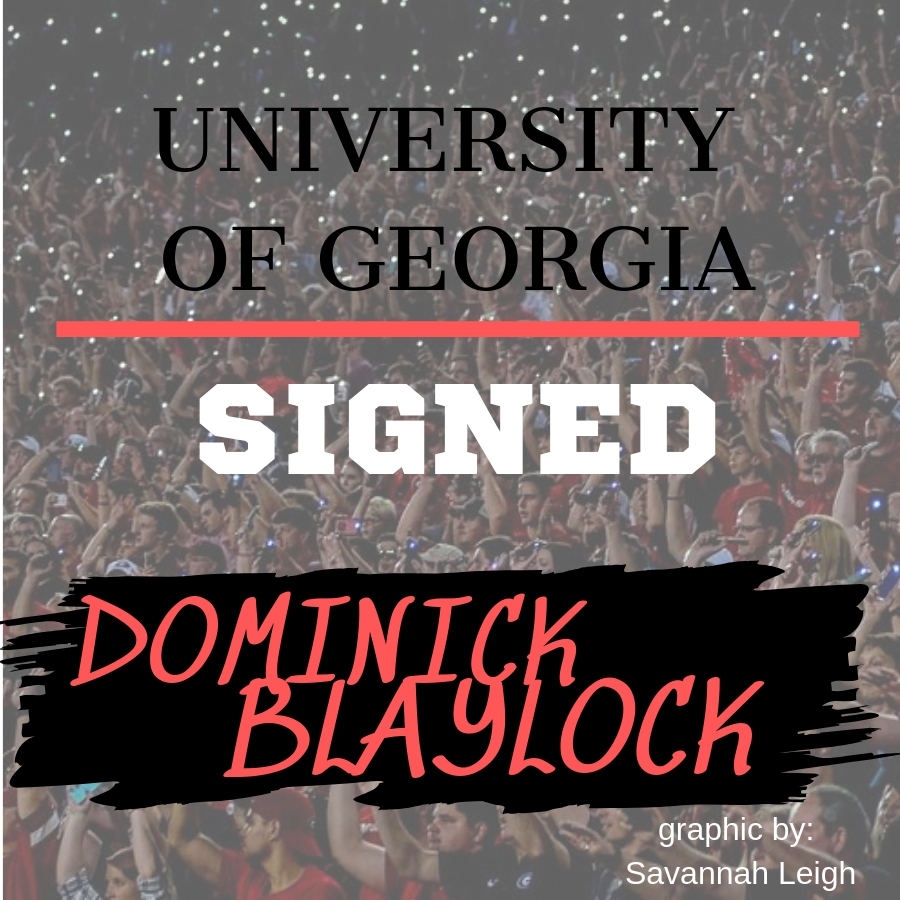 Dominick Blaylock wasted no time and sent in his paperwork first thing this morning.  The five-star wide receiver is officially a signee for the 2019 class.
According to 247Sports, Blaylock ranks as the No. 34 overall players, the No. 6 WR and the No. 7 prospect in Georgia. He holds 20 offers from all over the SEC and country.  Blaylock committed to the Bulldogs on July 16, 2017, and hasn't looked anywhere else.
Blaylock runs a 4.68 forty-yard dash, a 4.00 shuttle, and a 35.70 vertical. He participated in the Nike Opening finals and will participate in the All-American Bowl.
During his career at Walton High School, Blaylock has 112 catches for 1,952 yards and 15 touchdowns. He averages 17.4 yards a catch and 88.7 yards a game. Blaylock also has 91 carries for 486 yards and 20 touchdowns.
If Georgia fans want someone who wants to play for the 'G', Blaylock is that guy. Besides Nolan Smith, he is probably the most committed player in the 2019 class. Blaylock isn't an early enrollee but is set to join the team this summer.