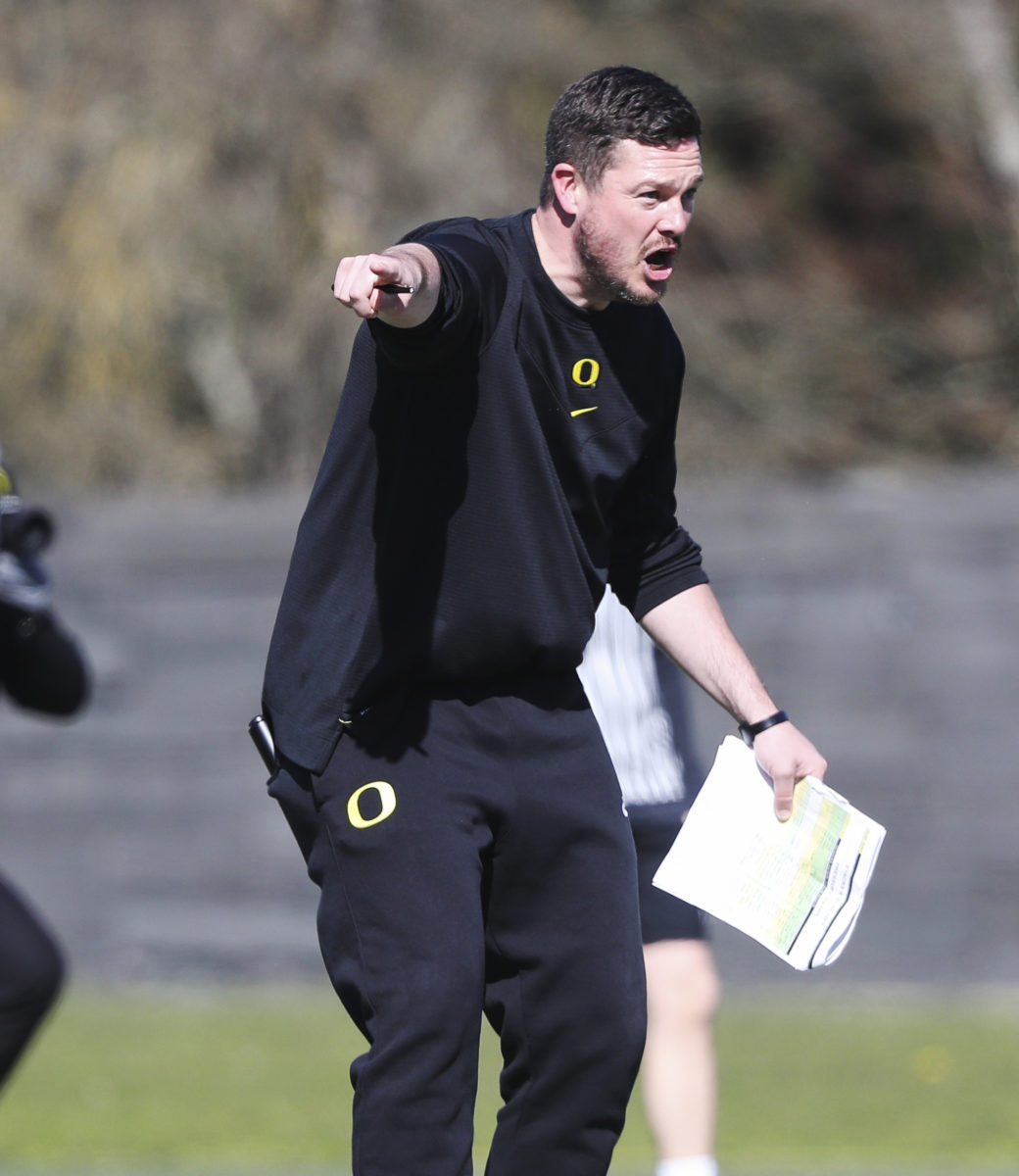 DAN LANNING (HEAD COACH) – To start the season the Bulldogs take the field against a familiar coach in Dan Lanning. After being one of the masterminds behind the Dawg's historic defense last season, Lanning heads back to Georgia with intentions to slow down what should be a potent Georgia offense this season. With extreme familiarity within the Bulldogs program, it will be interesting to see Lanning's approach against UGA.
Bo Nix (QB #10) – The former Auburn quarterback, who was SEC Freshman of the Year back in 2019, will be looking for a fresh start after an ankle injury ended his season in November of last year. He is currently in a quarterback battle against Ty Thompson and Jay Butterfield but is thought to be the leader after a strong Spring game. The former Tiger has made multiple highlight reel plays in his career but has been held to zero wins in his three tries against the Dawgs.
T. J. Bass (OL #56) – The 6-5, 318-pound, 5th year senior is returning to the Ducks to lead their offensive line after starting all 14 games last season. Bass, who could have opted for the NFL draft, is a dominant run blocker which the Dawg's defense will need to exploit in order to slow down the Duck's rushing attack. Bass is a versatile player, who can play in numerous positions across the line, but expect the 2021 PAC-12 first-team player to be a critical piece up front for the Ducks come week 1.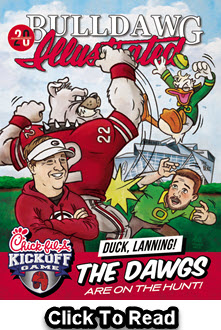 Troy Franklin (WR #11) – The sophomore wide receiver from Palo Alto, California is expected to have a huge season for the Ducks after an impressive freshman campaign. Franklin racked up 18 catches for 209 yards and two touchdowns last year while appearing in every game for Oregon. The 6-3, 178-pound former 4-star recruit is a natural pass catcher. The Duck's offensive coordinator Kenny Dillingham recently noted that the Franklin has "bulked up" this offseason. Expect to see Franklin line up in the receiver X spot on Saturday.
Noah Sewell (LB #1) – The former 5-star chose the Ducks over the Dawgs in a heated recruiting battle and is one of the most exciting inside linebackers in the country. Sewell, who has been named to every award watchlist imaginable, amassed 114 total tackles, four sacks, two forced fumbles, and an interception last season, which earned him PAC-12 first team honors. Without a doubt, Sewell must continue his disruptive play for the Ducks to slow down the Bulldogs' offense.
Brandon Dorlus (DL #3) – The Junior defensive end will be looking to wreak havoc against Georgia's stout offensive line, particularly against Georgia's two experienced tackles. Dorlus is another Duck to earn first team PAC-12 honors. He is known more for his exceptional run defense as opposed to his pass rush. Following his stellar play last year, Dorlus is expected to make even more noise this season for a very athletic Ducks' defense.