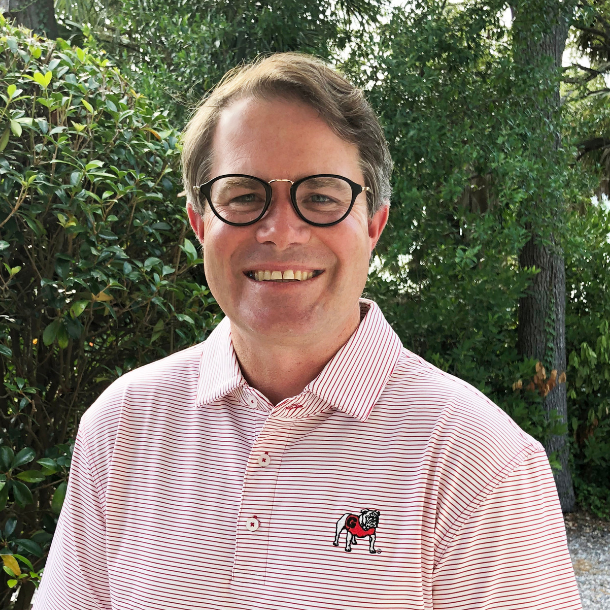 It is so nice to be back writing this editor's note after so much has changed since my last offering. Back in mid-December a week removed from the disappointing SEC Championship loss, I was reminding everyone who bleeds Red and Black to remember the joy of being a Bulldog. Six months later that seems so trivial as the entire planet continues to battle the Covid pandemic. And also within our country, the sins of slavery and social injustices and racism to Blacks have come to a head, both constructively and destructively.
Heavy stuff for sure.
I won't opine too much, but I am confident that our country is going to unite in the coming months and years to get through the coronavirus, while also making significant strides in race relations. We don't have a choice. The vitality of our nation depends on it.
Sorry to have gotten so serious, but we are experiencing the most challenging times of my 47 years of life, which is why everyone at Bulldawg Illustrated is honored to bring you this Season Preview issue. BI has always been a respite for the everyday challenges of life with the goal of uniting our fans to support our beloved football team and all the other Georgia athletic programs. We hope this issue does just that as the football season draws nearer.
Our Zoom-themed cover displays the message Together 2020. Clearly, our version of togetherness has drastically changed and will continue to be challenged in the coming months. What the football season will end up looking like is total speculation, but for now it's so satisfying to provide you these pages that not only take a deep dive into the 2020 Georgia Bulldogs team, but also a lot of incredible social coverage about Georgia fans and alums.
BI's Jeff Dantzler does the lion's share of the sports writing in this issue with his column about Kirby Smart (page 10), the Game x Game preview (pages 46-49) and Position x Position preview (pages 50-54). Oh yeah, and how could I forget his pre-season Top 10 (page 54). In all, JD has churned out just short of 10,000 words. His keyboard had to be close to catching on fire.
I know you will enjoy everything he has written, but also encourage you to keep up with his One on One YouTube series that's available on our website. He continues to land terrific Georgia sports personalities, who have been nice enough to give him some time. And while he discusses his subject's past sports accomplishments, what I like best is his ability to get them to open up personally on the Zoom calls. Keep them coming, JD!
I'm also happy to announce a new writer to BI, Will Leitch. Will's amazing credentials include being a contributing editor at New York magazine, a columnist for MLB.com and the founder of Deadspin. Not surprisingly after residing in Athens for 10 years, Will has become enthralled with the phenomenon of Georgia football and its fan base. He plans on delving deep in what makes it both so incredible and fanatical. A native of central Illinois, he is a diehard St. Louis Cardinals fan, so he totally gets putting your heart and soul into the team you love. This issue, he gets our Sports section rolling on page 14. I know you will enjoy his wit and excellent writing style. A mutual friend of Will and me (Robert Wolfe) described his style best, "he always finds a uniquely different way of looking at things." Welcome Will. Try not to get me in too much trouble.
BI intern Lance McCurley looks at the brand new Georgia offense (page 16) and what it will take for them to come together. The challenge of missing spring practice is real, but you have to be excited about the addition of Todd Monken at offense coordinator, coupled with O-line coach Matt Luke, who joined Coach Smart's program in mid-December. And of course, the arrival of Jamie Newman as a grad transfer from Wake Forest in January is so enticing.
Also, Greg Poole gives our readers his All-Leadership Team (page 18). Each year, a core of players must step up in Georgia's locker room to help accomplish the team's championship goals. Greg pinpoints the players, who he thinks qualify.
Bob Miller conjectures what Bulldog youngsters will contribute early with his 2020 Immediate Impact team (page 20). There is nothing like watching the pups become big Dawgs over the course of a few years. And man, do we have a ton of talent on our roster.
Yummy. Like you, I am so craving the chance to see our team. And that's whatever opportunity is provided when the hard decisions will be made in the coming weeks.
Together 2020. It will be season unlike any other. Now, please Lord help quickly lower the spiking virus numbers to help make it happen.
Finally, I encourage you to head over to our Social section (page 13), so my lovely bride, Cheri, can explain the many incredible features she and her crew have created for you. I can assure you it's all about Together 2020!
My space has quickly come to its end, but I do want to close by thanking every advertiser in this issue. And for that matter, a big thanks you to all the advertisers that have given us the opportunity to help market their company over the last 18 years. You are the best. In stressful times, like we are currently in, I firmly believe you can't say thanks enough to folks that are good to you. We are Together 2020.
Enjoy our Season Preview. Stay strong over the coming months. Everyone at BI looks forward to reconnecting with our next issue the week of the Virginia game. Go Dawgs!!