Han Vance on Georgia football: For the first time in a long time the SEC East is making some noise in the American college football national rankings. For years rightly considered the lesser of the two divisions of the Southeastern Conference, the achievements of Florida, Tennessee and Georgia stack up all-time. Those football programs are historic, even "New Jack" Florida which didn't do anything as a program until Spurrier got there in 1990, same year I appeared at the University of Georgia after a gap year.
So years ago, I wrote this poem, before I went down there that year with Tom and Scott to see Mike on Amelia Island and before I had my bad skateboarding accident before the trip, that fall:
Cocktail Party (Copyright HV):
This is what it comes down to. This, and Auburn, but this sets up the Auburn game. For the Auburn game to be truly huge, the Dawgs have to win this game. Every year…And, we have won it exactly 2 of the last 16 godforsaken years. Our Quarterback is a soon-to-be brilliant freshman.
Theirs? A senior.
They have an unstoppable running Quarterback to bring in to change it up, also a freshman. The White Bull I like to call him, Tebow. It will be Tebow vs. our guy for around the next 3 years, but our guy arrived early because our senior got hurt, and then could not get it done. Theirs could. He starts. The White Bull plays too, but their senior starts. Our freshman will play the whole game.
Back to us: Who are we?
An offense without an identity, prone to drops, turnovers, low point production, questionable shotgun draw hand-offs, at questionable times! We lost to VANDY!
Yet, we are in this game. The Gators have been beaten once already, could have dropped more games. We are 6-2; they are 6-1.
We are the nation's oldest state chartered Public University. We Are Georgia! Our record against them in football is very good…just not in the past 16 years. My whole damn adult life, I am only 36. I did not start college, at Georgia, until I was twenty. Do the math-Do the math…
18 my senior year. 19 my year I never went, that wasted, lovely year. Then 20…Georgia…Dawgs fan…We drop 14 of 16 to the Gators.
And through every loss, I get the same sick feeling in the pit of my belly: Losing, Momentum Slipping…missed chances.
The Agony of the other side cheering. The disappointment: Pain. When we won 2 years ago – we lost last year – but 2 years ago, at home, in Marietta, watching, with Johnny and August, we were not overjoyed: just relieved Greene and Pollack beat them once, during a good run. Because when the sun finally set…When you felt that beach breeze, that river breeze, if you were there. And the lights were on…and the stadium glowed, in person or on TV. And…it was a House of Horrors, a Florida FreakFest, at our expense. It was a sickening, sinking feeling. Especially in person, like this year, this was a year – like only two others so far – I would be down there. First time: Me and Johnny, Dawgs not good, Gators great, and they crushed us. The second time, we ended up 13 and 1, number 3 in the country, and we dropped a touchdown, we threw a pick 6, and we lost…again.
Is it really great to be a Gator Hater? Yes, Especially, if we win.
If not, Cocktail Party.
World's Largest Outdoor Cocktail Party, and friends, and Amelia Island, and girls, and excitement, and adult beverages, and rushing, surging, cheering, bouncing up – and – down, barking, laughing, Go Dawgsing, but, when the lights come on, if we are exposed, again, and lose again, I will get that sick feeling. Someone will say, "You should have expected this." I will say, "I did."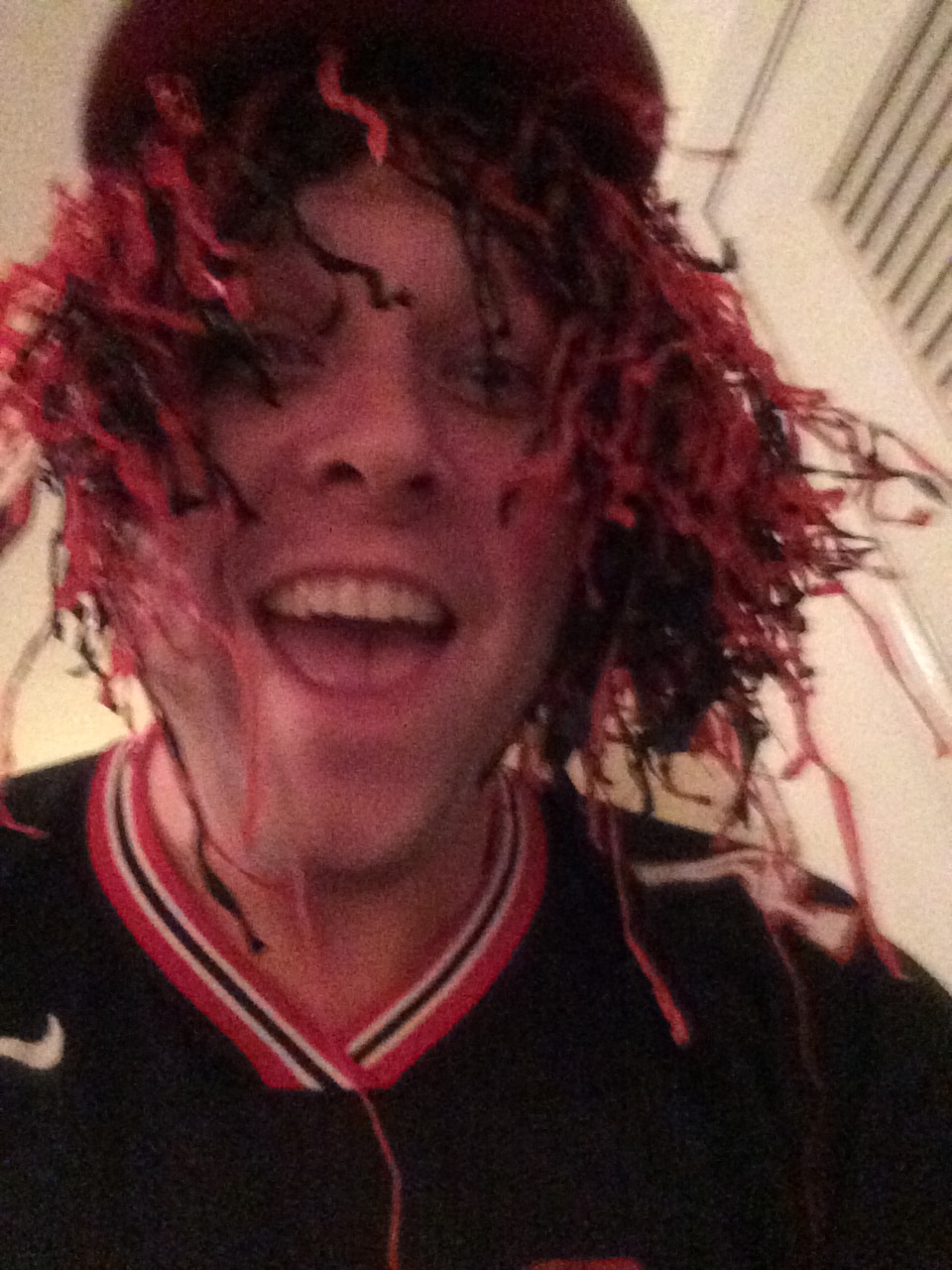 Rank (vs FPI and CFP):
The SEC East is currently boasting three strong, ranked teams in Florida, Kentucky and Georgia, the defending SEC champions, favored still to win the division by Vegas and projected to do so by the FPI (Football Power Index). The FPI is an ongoing simulation of action, a predictor which "plays" every outcome 10,000 times in computer math, they actually re-list it every single day, and it has been statistically proven to be a much stronger indicator of future team success than current rankings. The current rankings, the AP Poll and the Coaches Poll, will be essentially, completely disregarded once the College Football Playoff committee (CFP,  "the committee") begins ranking teams themselves this month. It will come out every Tuesday starting October 30th, through playoff slotting.
In current rankings, Georgia is #6 and #7; Kentucky (who beat Florida in the Swamp) up to #12 (and #14). These hated Top 10 Gators are surging heading into the Cocktail Party at #9 (and #11), riding high with a lone loss to a currently good team, the strong this year Big Blue. And, Florida beat LSU up, in stadium I just mentioned. While Jacksonville, site of the usually called-Gator Bowl, is of course neutral. Wink.
Three of the top 12 in the AP poll is a remarkable 25% of the teams. The only division in football who can boast such, at this snapshot moment in time, the SEC East has the most good teams in the nation for the first time in a very long time. It won't hold up, of course, as somebody loses Saturday. Georgia visits Kentucky for a tussle the following Saturday. Somebody loses. It benefits Georgia greatly in important strength of schedule and national reputation that there be a stronger SEC East.
By the way, the (#4) Bayou Bengals've been making most of their reputation at home, but have beaten Miami and Georgia. (#1) Bama is untested. That changes big-time in Baton Rogue that next Saturday – not this Saturday. This Saturday is all about GEORGIA-FLORIDA, the rivalry shall be stated with the team with the most wins first, says I. Were it the team with the most recent win, that would still be "Georgia" first, as Dawgs decimated the (once-) Mighty Gators 42-7, in Kirby Smarts second trip to Jacksonville as a head coach. Georgia has won 4-of-7; Florida won 3-of-4, a stats' quirk that can be spun for either side.
Think about it: 
Back when Kirby came in as a player, the Florida Gators were a dominant team out of the SEC East, and the other two teams of lasting relevance were Tennessee and Georgia, in that order. That's the breakthrough Kirby's coach Jim Donnan made, even just beating both of them once. It was breakthrough to the level that the goalposts were torn down in Sanford Stadium for the only time ever, when Donnan stopped Tennessee's streak after the Vols had beaten the Dogs nine straight times over eleven seasons.
Georgia recently evened up two big rivalry series, over a stretch of good play by Mark Richt- (10-and-5 record versus each) and Kirby Smart- (2-1 vs. each) coached teams. Kirby's consecutive wins this and last year evened the whole Georgia-Tennessee series, which first increased in relevance once the league divided into divisions at 23-23-1. Likewise, Ol' Georgia has currently beaten conference rival Auburn in 10-of-13 tries. Seeing UGA go up 58-56-8 in the ancient series, first played in Atlanta's Piedmont Park, after each going 1-1 in two historic meetings last season.
Non-conference rival Georgia Tech sits deeply in Georgia's football shadow, though the Yellow Jackets have won twice consecutively in the Classic City Between the Hedges. A time span that encapsulates both a Richt bad home loss (he went 13-2 in in-staters) to Tech in the squib kick game, and the end of Kirby's ride with Jacob Eason as his home team quarterback. Sure, pretty boy Eason threw an egregious pick in a 4th quarter team collapse of a Governor's Cup game mostly dominated by UGA, but the series is just so undeniably solidly Georgia, after Richt's overall dominance there for a decade-and-a-half.
No such luck versus Florida, the flagship university of Richt's home state. Why am I on Richt, just 5-of-10 there, so much today? Because this is the series over which good guy Coach Richt got fired. Otherwise, look at the 74% Richt won, going out as the winningest coach in Georgia football history by percentage. Had he won the Florida game regularly, his percentage may have been untouchable. Sure there was an elephant in the room in Tuscaloosa for the back two-thirds of his tenure, but Georgia would have by now won more recent SEC titles (just three including last year's, since '83), probably, and more SEC East titles at least, if routinely winning in J-Ville. Maybe a national championship, too, 2002 surely the most likely spot for that, it was the only loss, a close game.
To whit, at the end of his era at UGA, Richt hadn't even won the great SEC in ten years, Dooley never going more than six without. He owned Florida. It took Kirby to tie Georgia with Tennessee at twelve total SEC titles (both in 2nd to Bama, with 17 Nattys). Unlike Tennessee, Georgia remains in good position to capture an SEC championship this season.
27-8 lifetime, 77% overall, a UGA record, Smart is 1-1 in Georgia-Florida history, and also struggles with the still stronger SEC West, as well…Kirby Smart needs to win this football game simply because that is what he was brought back to Georgia to do. It can't be minimized in importance.
This game has been a de facto SEC East championship for several years, beyond just rivalry, Florida winning the East two years in a row before Georgia abruptly took the division from them last year. Only 2017 Georgia, of recent SEC East champs, has been strong enough to win the whole SEC.
Picking:
I projected Georgia to win division, league and national championships last year and came razor close to full accuracy, including at Auburn as only regular season loss. While I had Georgia dropping that at LSU game, back in my annual preseason prognostications, and winning out the regular season slate.
See, those last three games are in Athens where our beloved Dawgs will be heavily-favored and are on a nearly two-year home winning streak. Tech is down a bit, too, and UMass, please. Oldest rival Auburn is way down in a funk. The gauntlet has just two left now, not as the earlier projected three more, tough games on paper. Big time football.
Georgia may not win the SEC East this year, and that alone should be eye-opening to this talented team. The next two games tell us most of the story of the regular season, it appears to me. I'm taking Georgia to win both of these games away from home, coming off the bye.
Go Dawgs!