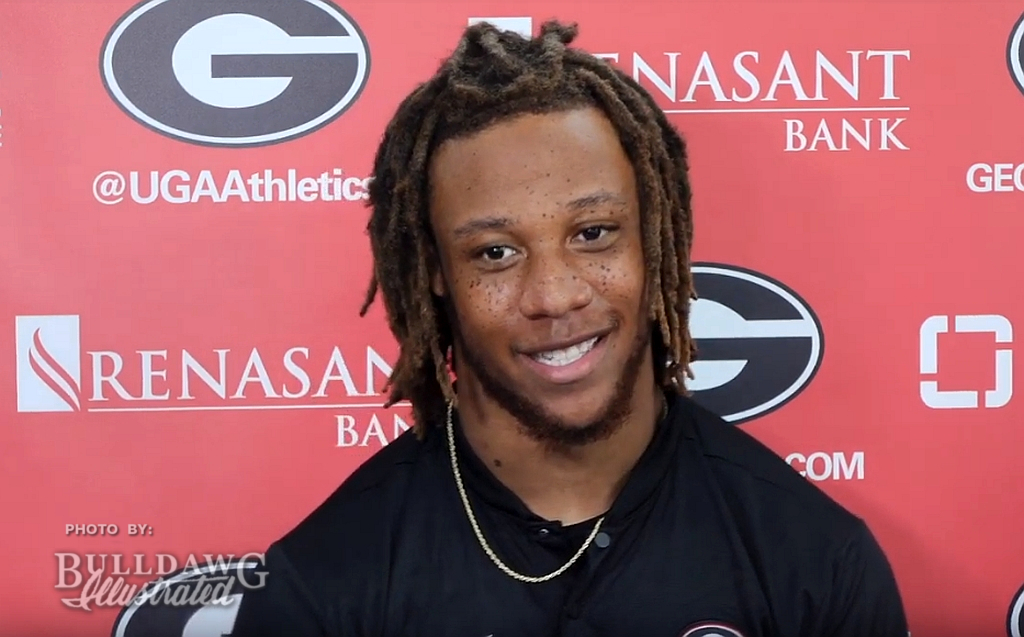 Eric Stokes looks to be Georgia's next shutdown cornerback on the outside with the departure of 2018 senior corner Deandre Baker. As a member of UGA's 2017 recruiting class, he redshirted and saw his first action last year. Stokes played in 13 of the Bulldawgs' 14 games during the 2018 season, starting 3 of the final 4 games. The redshirt sophomore defensive back talked about his journey the last two years coming into this 2019 college football season after Thursday's practice.
"It really has been an up and down journey, but then again, we are always competing," said Eric Stoke. "I know nobody's spot is pretty much solid right now because practice is heavy. We are always switching, getting different matchups. Day by day we just trying to get better as a unit."
Despite the preseason talk regarding Stokes being one of the better corners on this Georgia football team and in the SEC coming off his 2018 performance, he isn't having any of it and is staying focused.
"Nah, nah. I'm just trying to keep myself level because I'm not trying to get to full of myself and all this," said Stokes. "Because I don't want to be overwhelmed and I don't live up to everything I really want to be."
Stokes also discusses DB Coach Charlton Warren, Defensive Coordinator Dan Lanning, the freshman defensive backs like Tyrique Stevenson, freshman wide receiver George Pickens, junior receiver Demetris Robertson along with graduate transfer Lawrence Cager, praises OLB Azeez Ojulari, is wowed by Zamir White, explains what "havoc" means, and more. You can listen to Eric Stokes' full post-practice interview from Thursday afternoon by clicking on the video below.