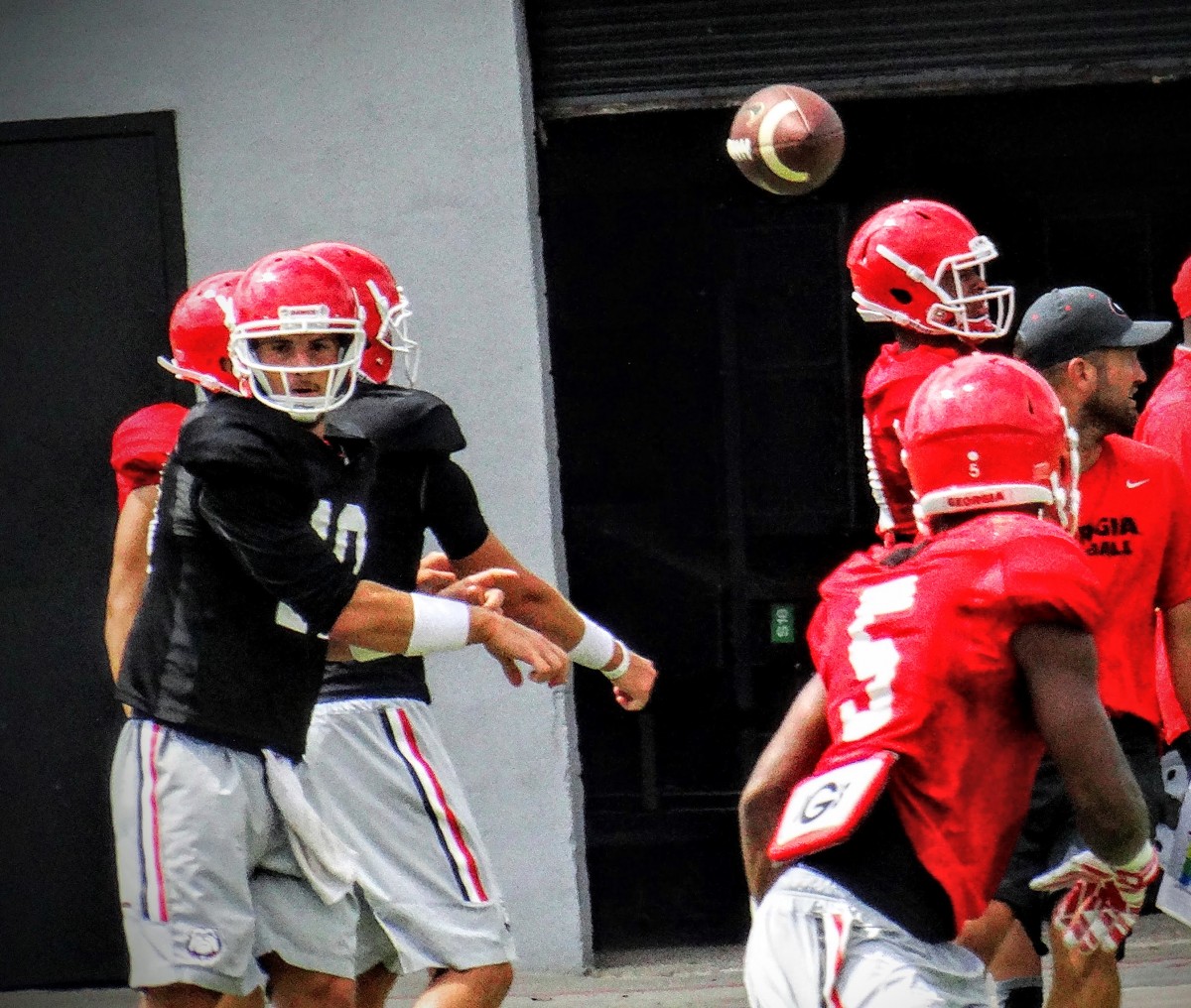 [su_spacer size="20″] The Georgia football team held its only scheduled two-a-day of preseason camp Sunday, practicing for approximately two hours in full pads Sunday morning and then again for two hours in shells Sunday night.
[su_spacer size="40″]
"One was really hot and one was nice and cool," head coach Mark Richt said. "It was hot during the day and cool at night. The first two-a-day of the year, I thought the guys handled it well. I think it helped to have the second one at night, because they had a little more energy because it was not quite as hot. A lot of people are getting better. We are still getting close to finishing up our initial install and getting ready to do some reviews and preparing for the scrimmage on Friday."
[su_spacer size="40″]
The Bulldogs will return to the practice field on Monday for the eighth time in seven days. Georgia will practice each day this week leading up to the first scheduled day off on Sunday, Aug. 16. Fall semester classes at UGA will begin Aug. 17.