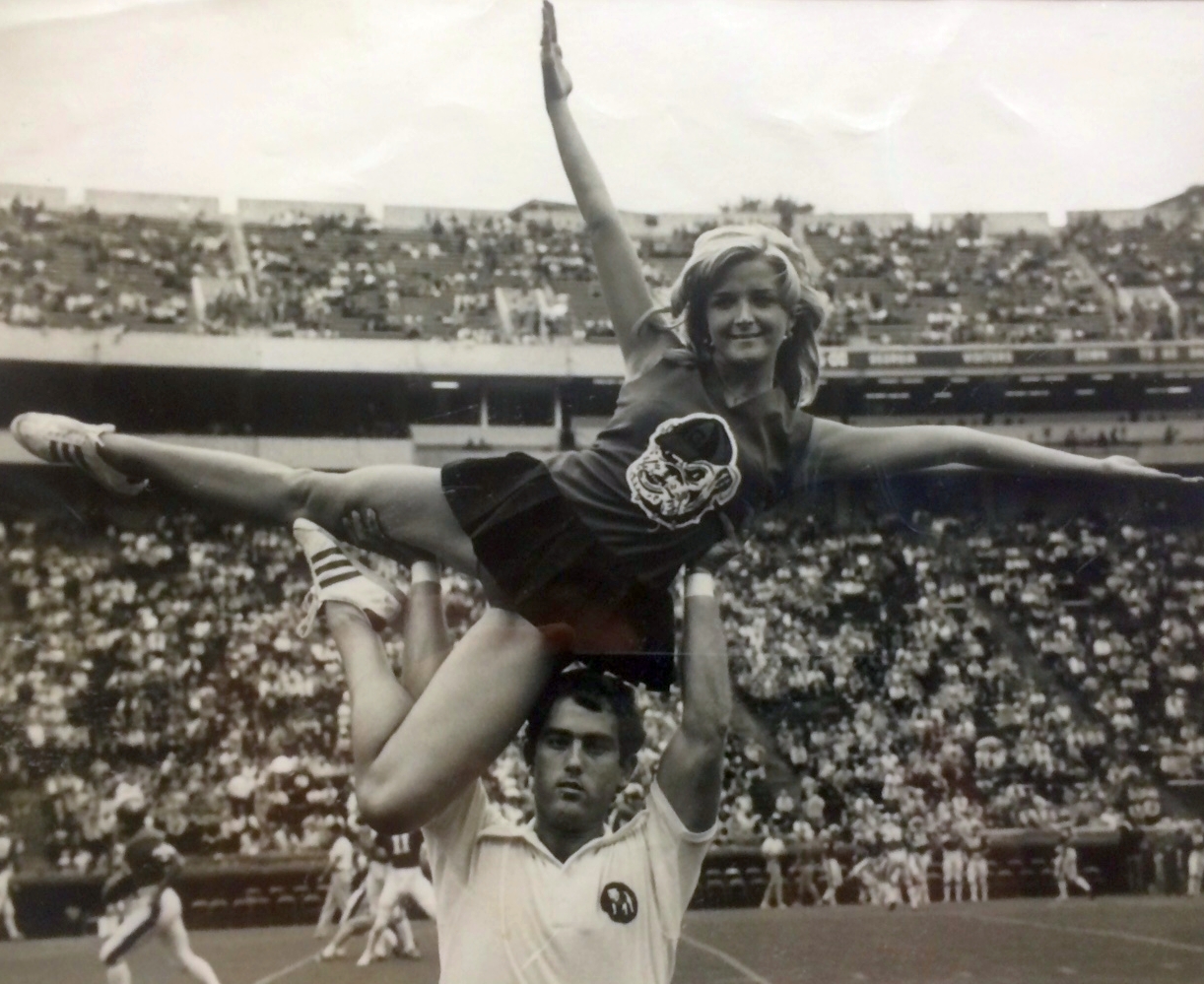 It was such a treat to connect with one of my Golden Isles hometown favorites, Janet Singleton, to learn more about her experience as a cheerleader at the University of Georgia.
Mrs. Larry Singleton reflects …
My years cheering at The University of Georgia hold such great memories for me. Back then there was only one cheerleading squad comprised of six girls and six guys. We cheered for basketball and football, and spent so much time together practicing and traveling to games. It was hard work but so much fun. Football season was especially exciting with different events and Saturday game days. I will always remember singing the national anthem and then running in with the team and sometimes leading the mascot Uga.
The former cheerleaders have been invited back every year for the homecoming game to cheer for the first half. I've only done this three times, but it was so special. The first time I went back was about 1990 and I took both my daughters, Susan and Julie, who wore cheerleading uniforms too. We all three rode in the parade Friday. They came on the field with me to cheer first half. It was so special and meant so much to me! Another time I went back for homecoming is when my daughters were in school there which was great fun.
My husband Larry was asked by Loran Smith in the athletic department if he would donate the first cheerleading scholarship in my name and Larry did. I get a thank you note from the female who receives it every year. I am grateful of the experience I had as a UGA cheerleader. The scholarship is a way of giving back what UGA gave to me all those years ago.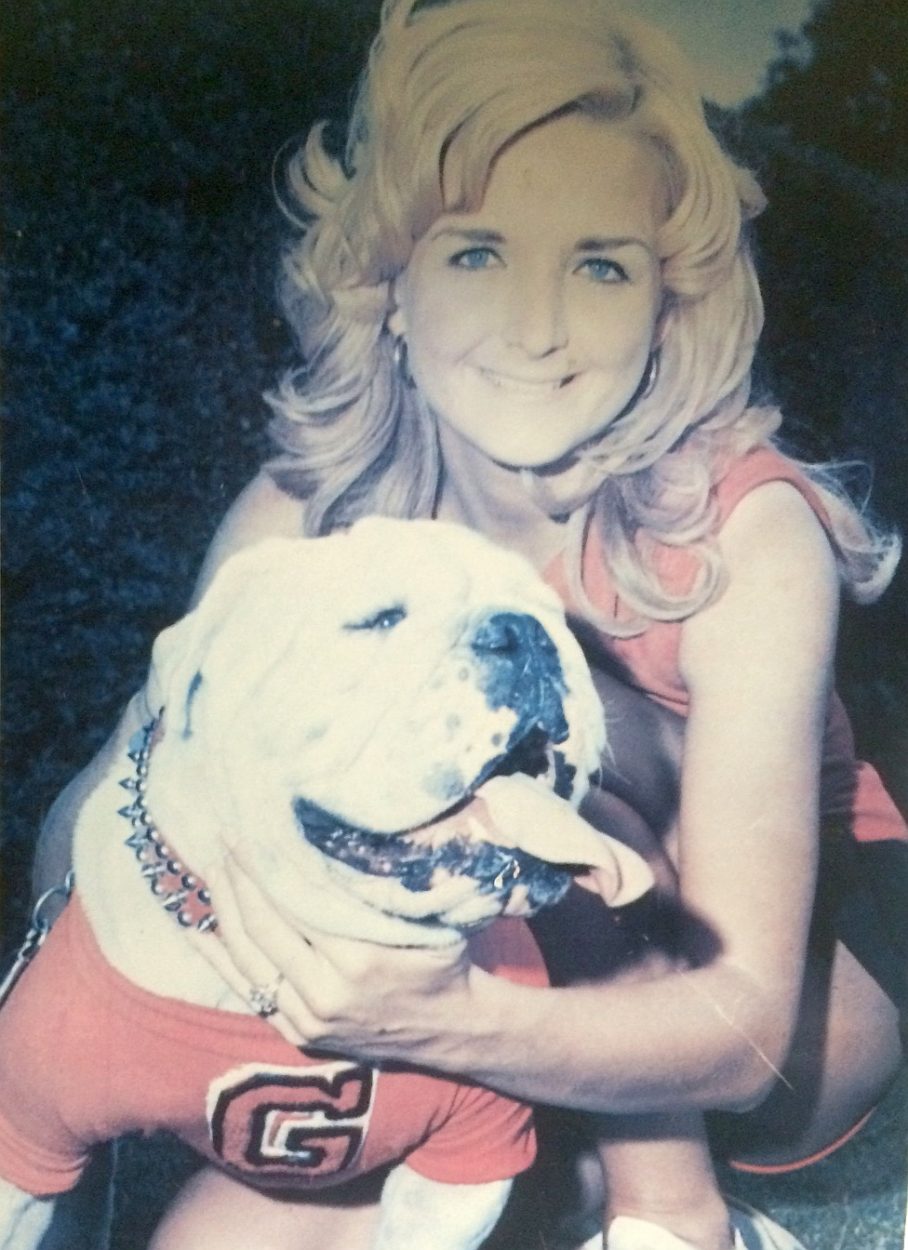 FOR CHERI'S RECENT GEORGIA GIRLS POSTS with UGA ALUMNAE – click here 
FOR CHERI'S RECENT PROUST Q&As with UGA ALUMNI – click here
FOR CHERI'S RECENT POSTS on THE SOUTHERN C  – click here