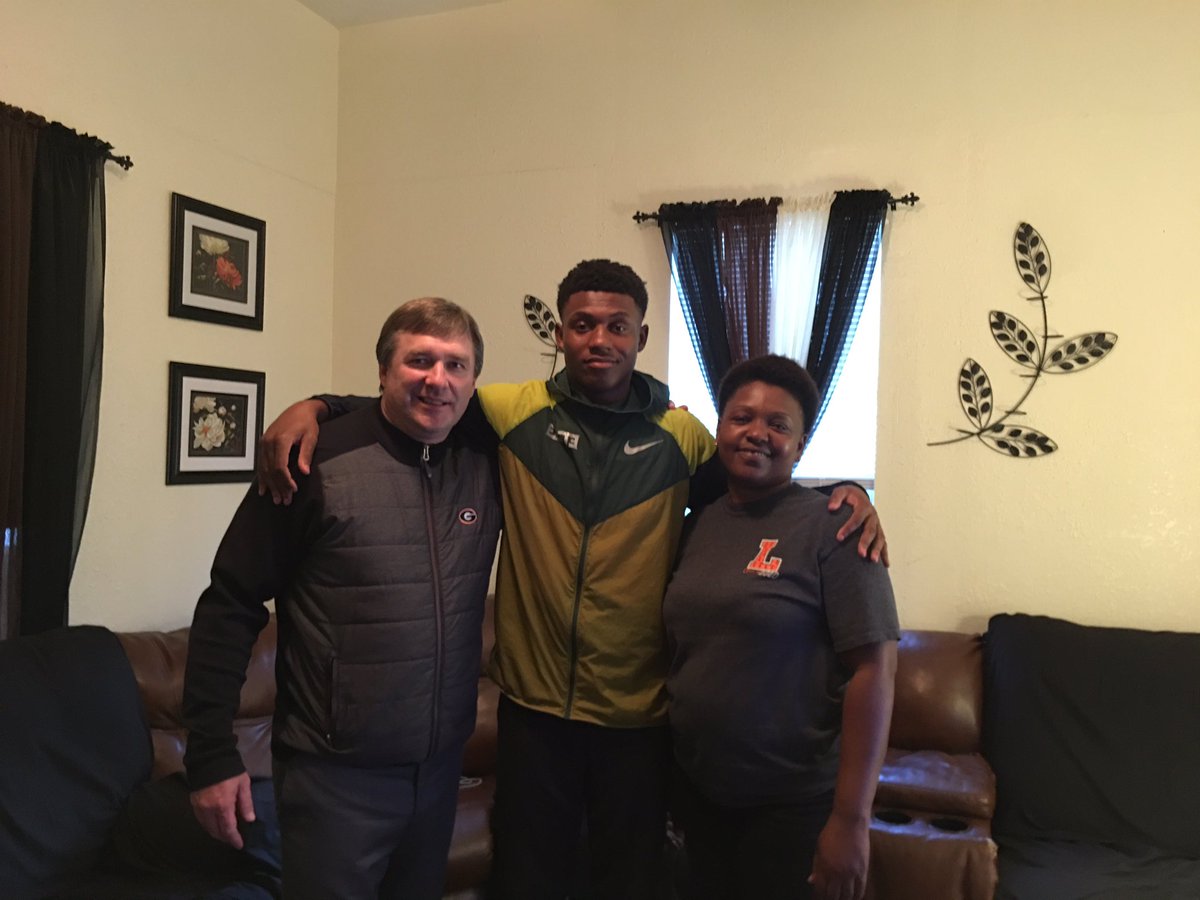 Over the next couple of weeks, we here at Bulldawg Illustrated are going to be looking at Georgia football's incoming freshman class of 2020 in a new series called First Year Look. The Bulldogs' 2020 class features 25 signees that collectively finished as the No. 1 recruiting class in the country, according to 247Sports and Rivals.
All 25 of Georgia's incoming freshmen have reported to campus before workouts started on June 8. Now, they are prepping for their first preseason camp. Over the past couple of days, Bulldawg Illustrated has taken a look a good portion of the 2020 class, and today we will move on to Arian Smith.
Ranking: Per the 247Sports Composite, Smith was ranked the nations No. 58 prospect overall, No. 9 wide receiver in his class, and No. 12 ranked prospect out of Florida.
Smith's Story: During his recruitment, Georgia had to fend off Alabama, Clemson, and a few in-state programs who were all after Smith's signature. Credit this one to the UGA strength and conditioning staff who sold him on their desire to get him more powerful and explosive at the receiver position. Smith bit the bait and took an official visit to UGA the weekend before the Early Signing Period. He then committed and signed on the same day back in December.
Scouting Report:
"Possesses a lean sprinter's build with long arms and big hands. Is currently more developed in his lower body and has room to add substantial muscle mass once he gets in a Power 5 strength program. Is one of the more dynamic athletes in the 2020 cycle as a state champion and runner up in the 200 meter and 100 meter sprints, respectively. Also sports an elite long jump mark. Stars in all three phases for his high school team. Transfers his track speed over to the field with excellent stride length, acceleration and near-perfect running form giving him the ability to pull away from defenses with ease. Is a dangerous threat to score on any touch whether it be as a receiver, rusher or in the return game. Also plays defensive back and could project as a corner at the next level. Shows nice closing speed along with physicality on defense to go with strong ball skills on that side of the ball. Doesn't play the strongest competition and would benefit from position-specific coaching as he's a bit raw from a technical standpoint. Should see rapid improvement early in his college career once he focuses on one position. With that said, Smith's immense physical tools make him one of the 2020 cycle's more intriguing and high-upside prospects. Projects as a multi-year starter with all-conference and all-American potential and the upside of developing into an early round NFL Draft pick."

Charles Power, 247Sports
Where he fits: Smith already has an advantage over any receiver UGA signed in 2020 because of his size and speed. He's not a big receiver but he's on the larger side for a guy who possesses elite sprinter speed. We think that he is everything you want in an outside spot. His length will allow him to battle for the ball when covered, plus he's got the speed to burn defenders and draw safeties' attention. He can also be a weapon in the short passing game.
2020 Impact: We've already talked about how Marcus Rosemy and Jermaine Burton have the potential to be instance impacts. But, there's a case for Smith as well. When a player has the speed that Smith has, usually the coaches will find a way for him to get him more involved. He still has a lot of raw talent that he needs to develop, but he should be able to get over that hump by the start of the season. He does have a minor wrist injury that he suffered during quarantine, but from what we've heard in practice is that he has been performing well, despite the injury.
Check out the these other First Year Look profiles as well: