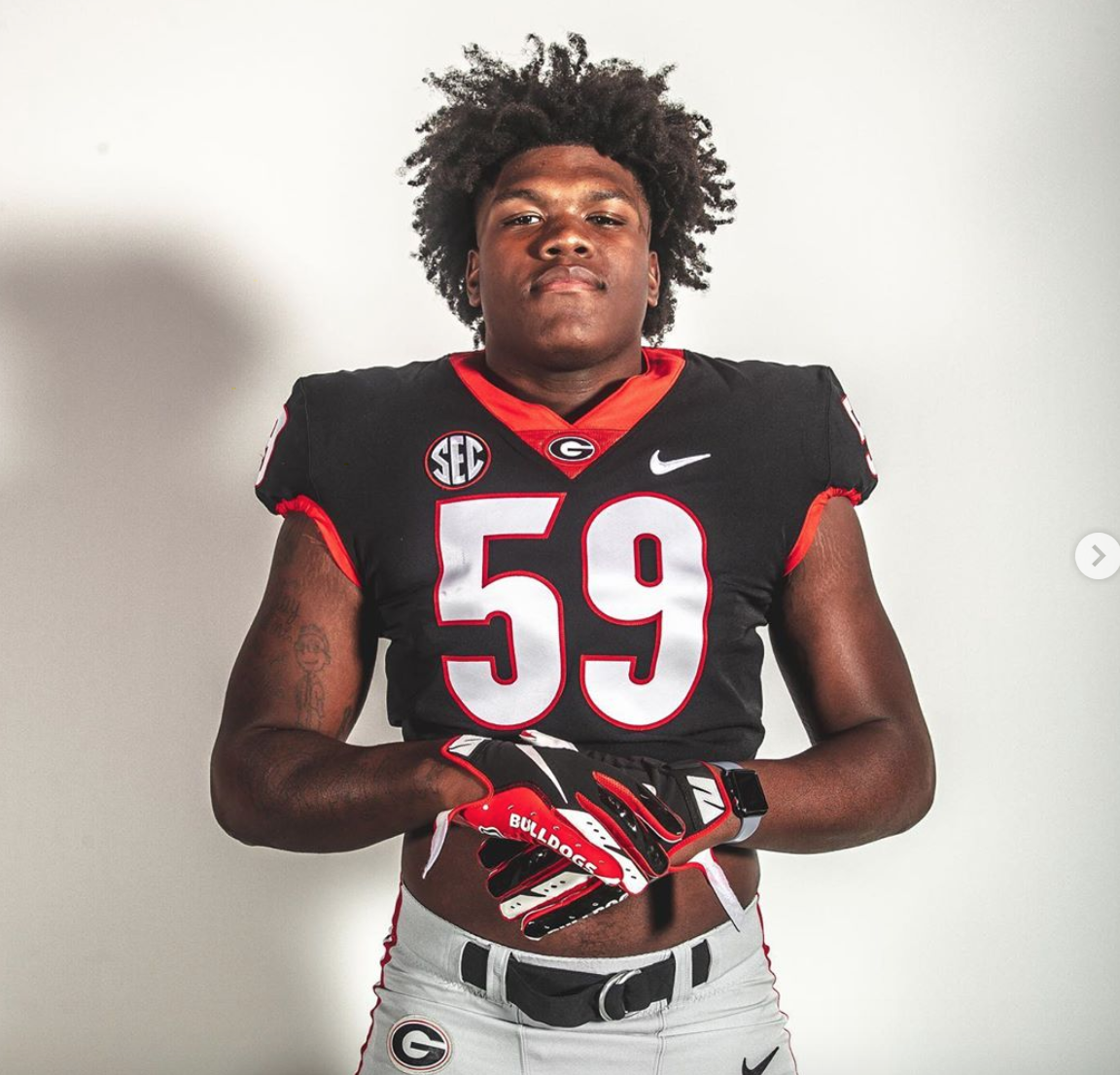 Over the next couple of weeks, we here at Bulldawg Illustrated are going to be looking at Georgia football's incoming freshman class of 2020 in a new series called First Year Look. The Bulldogs' 2020 class features 25 signees that collectively finished as the No. 1 recruiting class in the country, according to 247Sports and Rivals.
All 25 of Georgia's incoming freshmen have reported to campus before workouts started on June 8. Now, they are prepping for their first preseason camp. Over the past couple of days, Bulldawg Illustrated has taken a look a good portion of the 2020 class, and today we will move on to Broderick Jones.
Per the 247Sports Composite, Jones is the No. 11 ranked player nationally, No. 2 ranked offensive tackle, and the No. 3 ranked prospect in Georgia. The Bulldogs needed a talented offensive tackle out of the class of 2020, and Broderick Jones fits that role. He is the second highest ranked player on their commitment list for the 2020 class behind five-star cornerback Kelee Ringo.
Jones committed to Georgia the spring before his junior year and honored his pledge all through until he signed his letter of intent. He did take a couple of trips to visit Auburn, but never took the bait. When Sam Pittman left Arkansas, things got a little uncertain, but when Georgia hired Matt Luke, the two developed a tight bond. Luke actually talked him out of visiting the Tigers on the final weekend before National Signing Day, and that's when Jones announced that he would uphold his decision to come to Athens.
"Possesses long arms and outstanding length. Developed lower body without much bad weight throughout his frame. Doubles as a basketball player. Big, nimble athlete who played defensive end as a sophomore. Stacks up well from a physical skillset standpoint among offensive tackles. Quick-footed and nimble mover. Flexible and bends at the knees. Has all of the tools to develop into a high-level bookend tackle. Has limited experience at the position and will need to develop his technique, particularly in pass protection. Can also increase his level of physicality at the point of attack and hold his blocks longer. Will need time to develop, but has a considerable ceiling. Projects as a multi-year Power 5 starter with the upside of developing into an early round NFL pick."

Charles Power, 247Sports
Jones is long, athletic and moves really well for his size. He has a lot of talent, but will need to develop that under Luke this summer. There's a chance that is the next great tackle at UGA. But, he is going to have to get adjusted to the speed of the college game before he does so. He's going to need to be mentally tough as well because he will be going up against some of the best defensive linemen in the country every week.
It's going to really hard for an offensive lineman to start right away as a freshman in the SEC, but Georgia did make it happen on their National Championship run with right tackle Andrew Thomas in 2017. The sky is the limit for Jones because he is considered the best offensive line prospect out of Georgia's 2020 class. He will have a lot to learn in just a short amount of time, though. He will be competing with several other incoming freshman for a higher spot on the depth chart so we shall see by the end of fall camp where he stands.
Check out the these other First Year Look profiles as well: