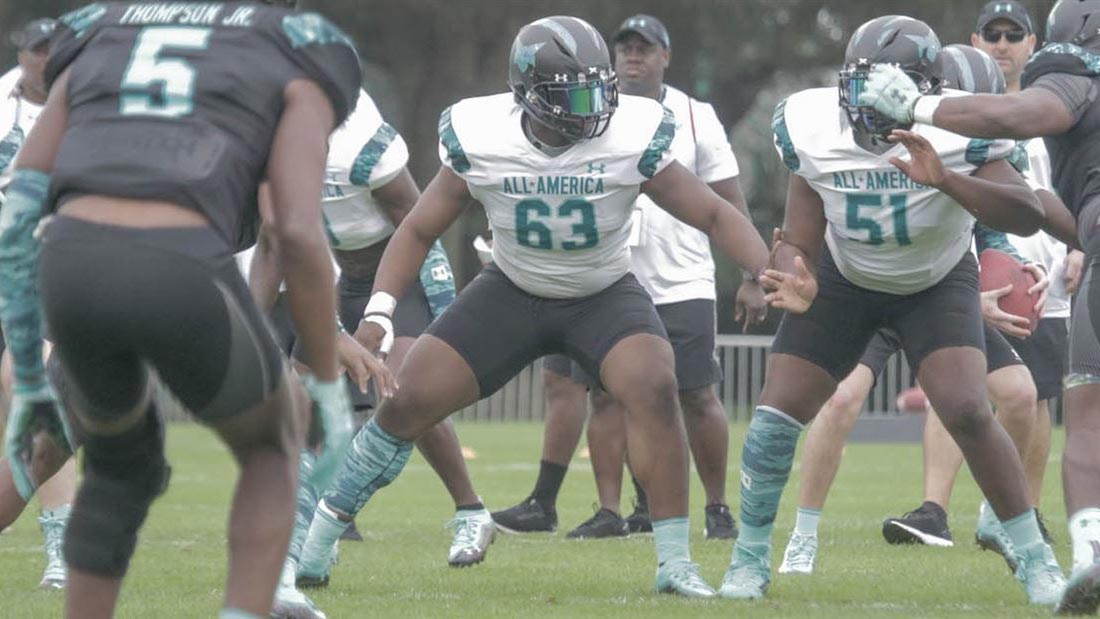 Over the next couple of weeks, we here at Bulldawg Illustrated are going to be looking at Georgia football's incoming freshman class of 2020 in a new series called First Year Look. The Bulldogs' 2020 class features 25 signees that collectively finished as the No. 1 recruiting class in the country, according to 247Sports and Rivals.
All 25 of Georgia's incoming freshmen have reported to campus before workouts started on June 8. Now, they are prepping for their first preseason camp. Over the past couple of days, Bulldawg Illustrated has taken a look a good portion of the 2020 class, and today we will move on to Cameron Kinnie.
Ranking: Per the 247Sports Composite, Kinnie is ranked No. 1,623 overall, No. 117 defensive tackle, and No. 156 prospect in Georgia.
Kinnie's Story: Fans didn't really hear much about Kinnie until the end of the 2020 recruiting cycle. When Matt Luke joined Georgia, he quickly targeted some guys who could help the group after losing three players to the NFL and one transfer out. That's when Kinnie decided to sign his letter of intent on National Signing Day. He had a few offers from a number of small Division I programs, but when the in-state school came calling he took advantage of the opportunity.
Where he fits: The great thing about the Peach State native is that he can serve a number of different roles at UGA on both sides of the ball. Right now, he's a center but he could play guard or defensive tackle as well. He has the chance to do great things in Athens given the chance. The 6-foot-3, 305 pound behemoth moves extremely well for his size.
2020 Impact: It's highly unlikely that Kinnie sees the field much as a freshman. Georgia has a lot of depth on the offensive line and especially on the interior. The defensive line also has a lot of depth as well. He's a guy who will develop his skills and in a couple of years he will be something to watch.