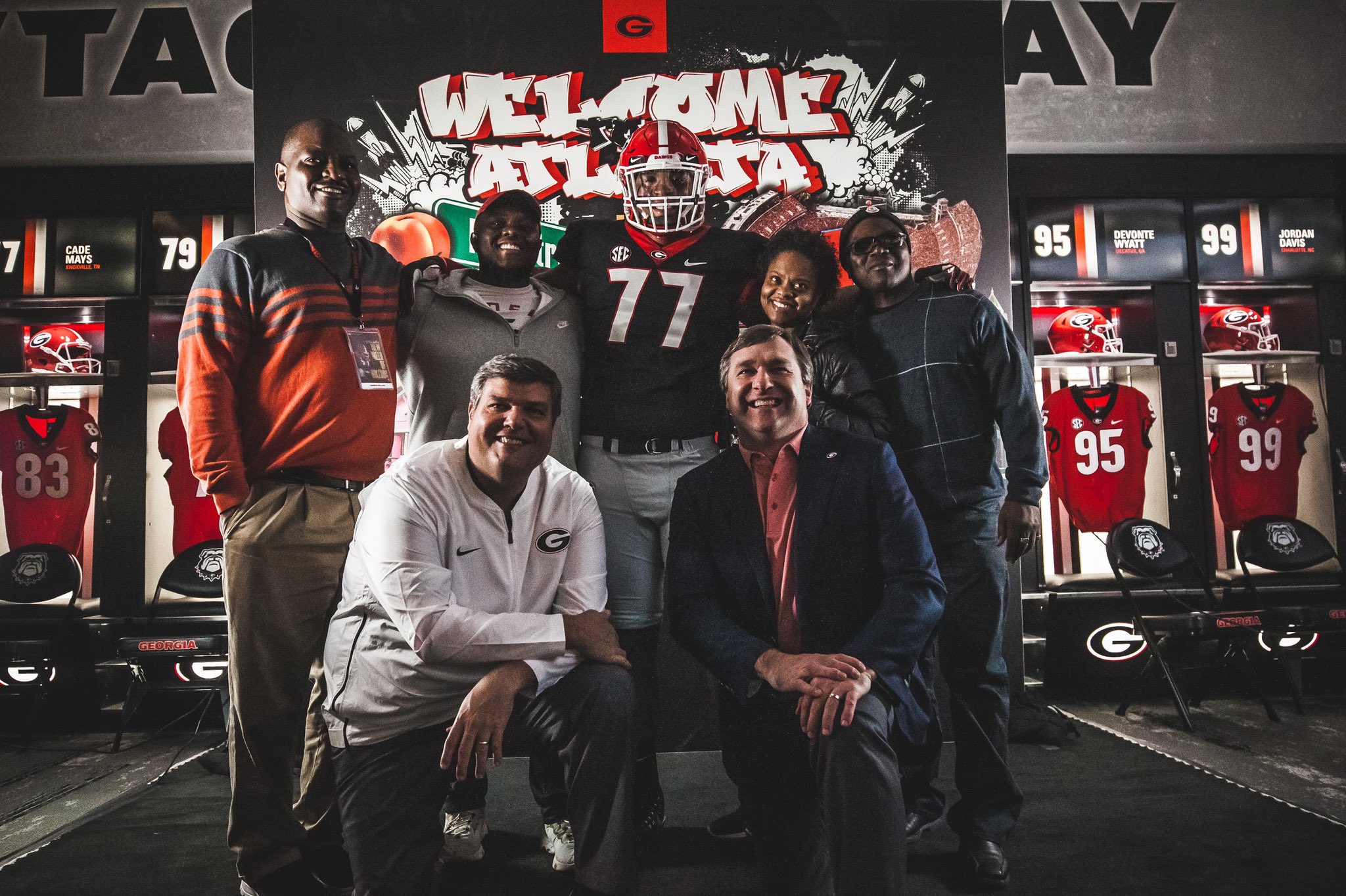 Over the next couple of weeks, we here at Bulldawg Illustrated are going to be looking at Georgia football's incoming freshman class of 2020 in a new series called First Year Look. The Bulldogs' 2020 class features 25 signees that collectively finished as the No. 1 recruiting class in the country, according to 247Sports and Rivals.
All 25 of Georgia's incoming freshmen have reported to campus before workouts started on June 8. Now, they are prepping for their first preseason camp. Over the past couple of days, Bulldawg Illustrated has taken a look a good portion of the 2020 class, and today we will move on to Devin Willock.
Ranking: Per the 247Sports Composite, Willock is ranked as the No. 907 overall prospect, No. 70 offensive tackle, and No. 22 prospect out of New Jersey.
Willock's Story: Willock attended camp at UGA while Sam Pittman was still the offensive line coach, and the coaching staff seemed to be impressed by with him. Even though he wasn't high on the list of recruits, Willock remained on their radar. He committed to Penn State in September but decided to de-commit in December. Matt Luke knew about Willock from his days at Ole Miss and stayed in contact with him when he took the job at UGA. Luke then offered him after Willock opened up his options on Dec. 12. He then took an official visit to Athens the next day and the rest is history.
Where he fits: Willock suffered a pretty serious leg injury in 2019 and it may still bother him today. He's listed as a tackle but we see him moving his way to guard in the near future. He has a lot of raw talent and will need to develop his skills to be able to compete at the next level. The upside is that he has size and his very athletic. He can move well for his size and could be an incredible run-blocker down the line.
2020 Impact: If Willock gets to play during his freshman year, that means a lot has gone wrong for the Bulldogs or that he has exceeded expectations. There is so much talent in front of him and Willock will have to turn a lot of heads for us to see him right away. It is probably going to take a few years for him to be able to see the field, but it all starts this summer.