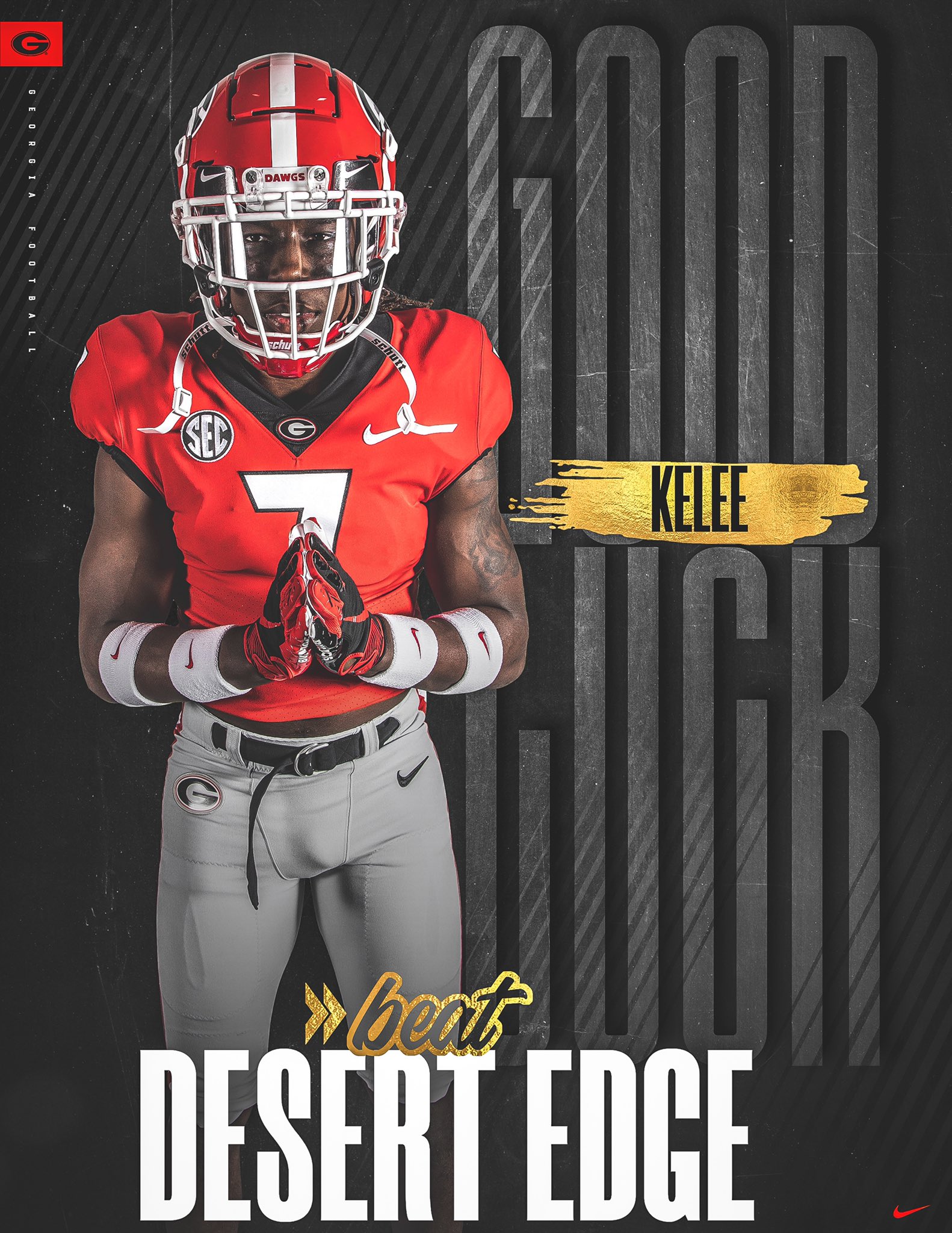 Over the next couple of weeks, we here at Bulldawg Illustrated are going to be looking at Georgia football's incoming freshman class of 2020 in a new series called First Year Look. The Bulldogs' 2020 class features 25 signees that collectively finished as the No. 1 recruiting class in the country, according to 247Sports and Rivals.
All 25 of Georgia's incoming freshmen have reported to campus before workouts started on June 8. Now, they are prepping for their first preseason camp. Over the past couple of days, Bulldawg Illustrated has taken a look a good portion of the 2020 class, and today we will move on to Kelee Ringo.
Per the 247Sports Composite, Ringo is the No. 4 ranked player nationally, No. 1 ranked cornerback in the class of 2020, and No. 1 prospect in Arizona. When he committed to UGA, you could tell Athens was on his mind when he signed his letter of intent. He made several visits to the Classic City and developed a strong relationship with defensive backs coach Charlton Warren.
It seemed like UGA took the lead in his recruitment early and before his senior season last summer. There was never really a doubt about him going elsewhere. He committed on Jan. 4 at the All-American game and signed during the early period. UGA waited to announce that signing once he had a chance to commit on live television during the game.
"Long, projectable frame with muscular build. Carries 205 pounds very well. Room to add mass and maintain flexibility. Explosive athlete with terrific straight-line speed. Length to cover big receivers out wide. Highly competitive and thrives in man coverage. Stingy near the line of scrimmage. Opens hips and stays with speedsters. Very good ball skills. Tends to get too physical at times, so will need to harness the aggressiveness. Potential to start at any Power Five program as true freshman. Upside as first-round NFL Draft selection."

Blair Angulo, 247Sports
Ringo has the potential to be the next elite cornerback in the SEC because he's big, he's extremely quick, and he is extremely aggressive on the field. When you watch his tape, you see a guy who's eye is always on the quarterback and receiver at the same time. He just has a lot of raw talent and the possibility to make a play is always there. He also has the tools to help on specials teams as well, especially as a kick or punt returner.
The five-star product is the highest ranked prospect in UGA's 2020 class, but he's going to have a tough time seeing action right away. Georgia has three stud cornerbacks in the rotation with more than 10 games of starting experience. Eric Stokes, DJ Daniel, and Tyson Campbell are what the Bulldogs rolled with last year, and Ringo will more than likely be in that fourth spot. The great news is that Ringo is almost a lock fo start or play a ton in 2021. You may see him at cornerback during garbage time in some games or either he will get some action on special teams.
Check out the these other First Year Look profiles as well: