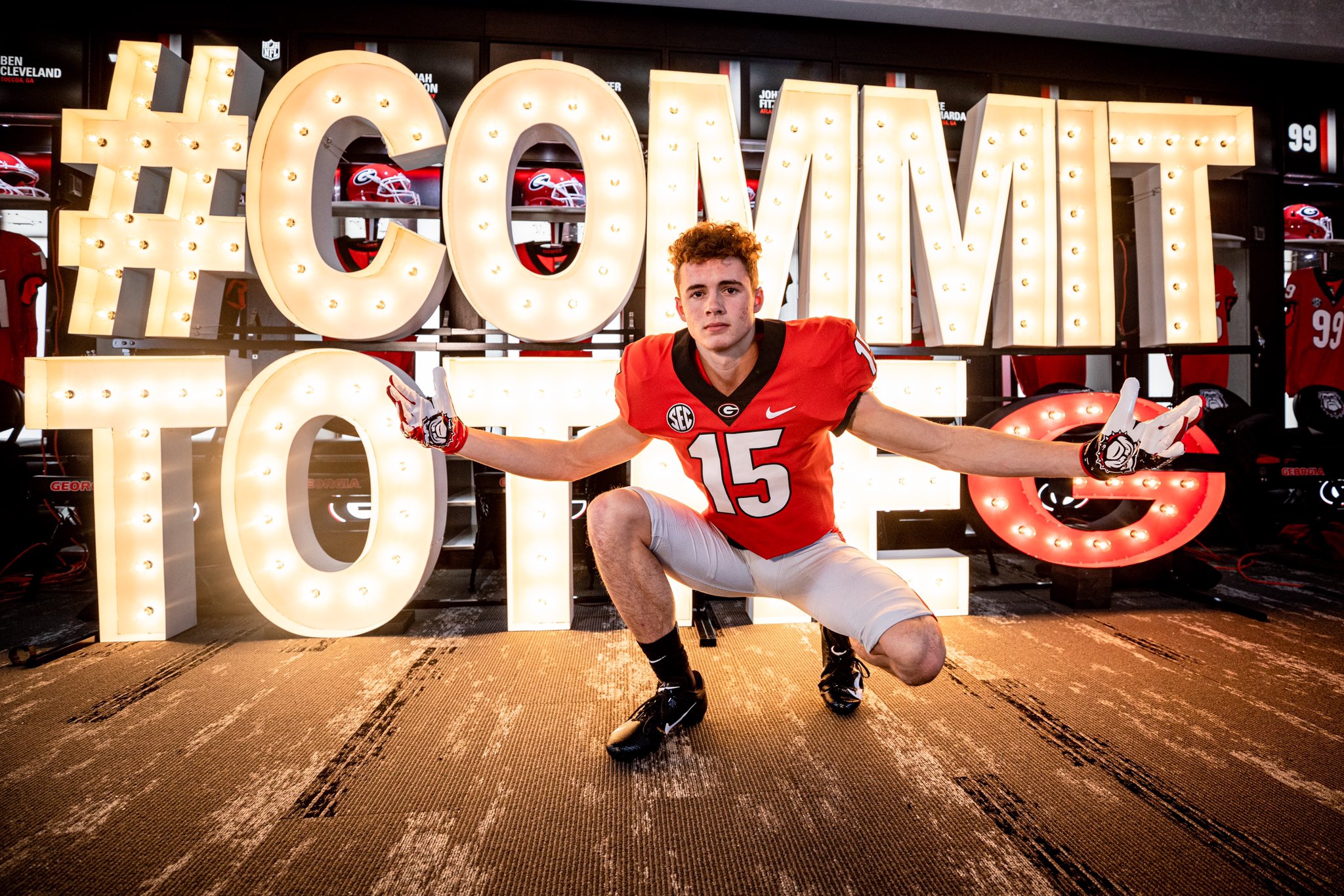 Over the next couple of weeks, we here at Bulldawg Illustrated are going to be looking at Georgia football's incoming freshman class of 2020 in a new series called First Year Look. The Bulldogs' 2020 class features 25 signees that collectively finished as the No. 1 recruiting class in the country, according to 247Sports and Rivals.
All 25 of Georgia's incoming freshmen have reported to campus before workouts started on June 8. Now, they are prepping for their first preseason camp. Over the past couple of days, Bulldawg Illustrated has taken a look a good portion of the 2020 class, and today we will move on to Ladd McConkey.
Ranking: Per the 247Sports Composite, McConkey is ranked the No. 1,157 player nationally, No. 167 wide receiver, and the No. 121 ranked prospect from Georgia.
McConkey's Story: McConkey's situation is very similar to Cameron Kinnie's, but there is a few key differences. There wasn't a coaching change at McConkey's position with a new set of eyes to recruit him. But his recruitment did blow later to National Signing Day. McConkey had three SEC programs offer him in January but the Bulldogs were able to find a spot for him in their class. He committed on National Signing Day and that was all she wrote.
Where he fits: Even though he is a three-star prospect, the UGA coaching staff went after McConkey for a reason. He has a lot of natural speed and some kick or punt returner ability. He's elusive and his speed can make defenders miss. We can see him in the slot position too because of that quickness. He has an incredible burst off the line of the scrimmage and could easily separate himself from defenders. Look for him to help out in the short passing game and when running jet sweeps.
2020 Impact: Georgia needs some receivers to step up in a big way, but McConkey has a long uphill battle. Out of the five receivers in the 2020 class, he has to bulk up quite a bit if he wants to see the field. If he can pack on some weight and keep his speed at the same time, then McConkey might surprise some people next season.