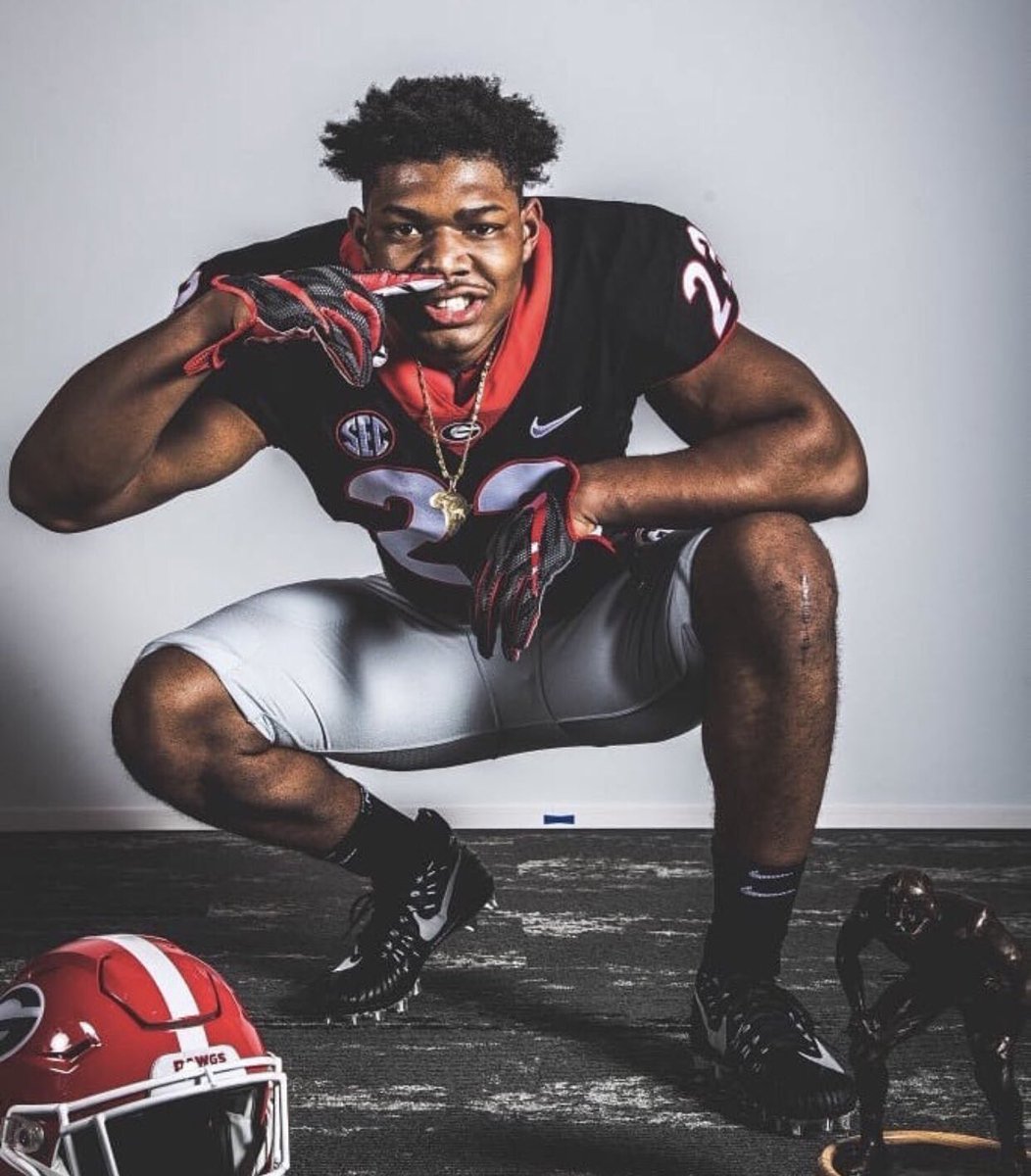 Over the next couple of weeks, we here at Bulldawg Illustrated are going to be looking at Georgia football's incoming freshman class of 2020 in a new series called First Year Look. The Bulldogs' 2020 class features 25 signees that collectively finished as the No. 1 recruiting class in the country, according to 247Sports and Rivals.
All 25 of Georgia's incoming freshmen have reported to campus before workouts started on June 8. Now, they are prepping for their first preseason camp. Over the past couple of days, Bulldawg Illustrated has taken a look a good portion of the 2020 class, and today we will move on to Mekhail Sherman.
Per the 247Sports Composite, Sherman is the No. 32 ranked player nationally, No. 2 ranked outside linebacker, and No. 2 player in the District of Columbia. Sherman's commitment to UGA was drama-free as he gave his pledge to the Bulldogs before the start of his senior season. In fact, he was one of the program's biggest sellers to other prospects to help secure more commits. After suffering an injury midway through his junior season, the Bulldogs still stuck with him through it all.
"Great frame with college-ready size and strength. Carries 234 pounds like 220. Missed nearly all of junior season with torn ACL. Versatile enough to play inside our outside linebacker. Verified 4.53 in 40. Tremendous acceleration and change of direction. Can cover running backs and tight ends. Physical in running game. Quick to diagnose run plays. Moves well in traffic. Disengages and finds ballcarrier quickly. Strong, physical tackler. Able to turn and run in coverage. Has to show he did not lose agility with injury. Consistency needed with drop depths in zone coverage. Impact player at elite college program. First round NFL draft pick potential."

Brian Dohn, 247Sports
When Sherman committed, that really gave UGA some flexibility at the linebacker position. He's an outside linebacker first, but he has the tools to play all four position's in Dan Lanning's scheme. His versatility is going to be something Lanning and Kirby Smart love. He is very fast to move off the line of scrimmage and is an elite pass rusher. But he's going to have to completely show that he is over his knee injury, even though it was almost two years ago.
Sherman will more than likely get some time playing specials teams next season because it will be hard for him to see the field immediately on defense. UGA played 10 linebackers on rotation in 2020 in and nine of them return,. The Bulldogs are loaded with experience and talent at the outside linebacker position, and Sherman could use a year in the system to learn the defense from those ahead of him. Still, expect him to come in and compete right way.
Check out the these other First Year Look profiles as well: