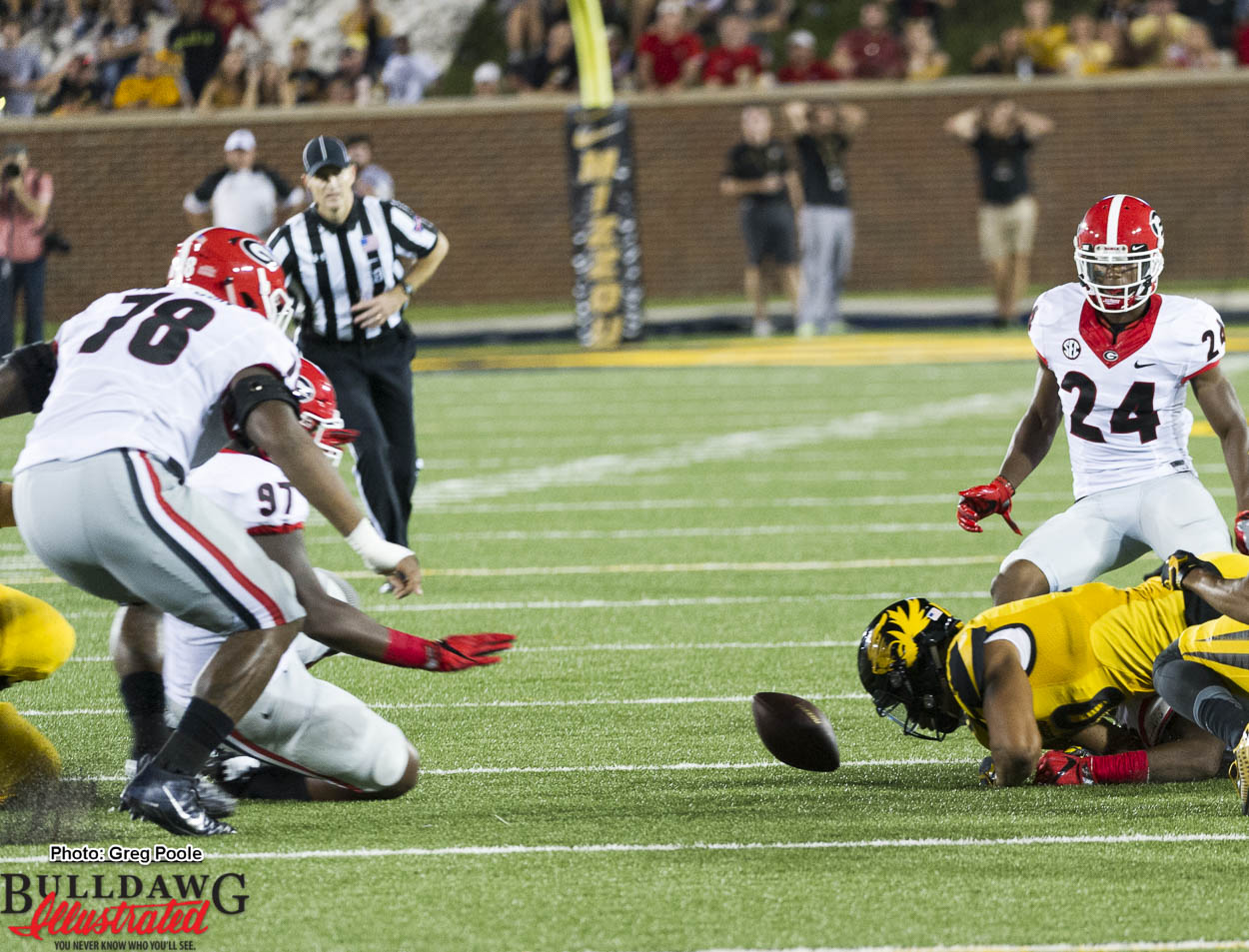 Georgia is looking for their second conference win and to go 4-0 on the season, but face an Ole Miss squad that played a top ranked Alabama squad to the last man this past Saturday. Jeff Dantzler has five keys to a Dawgs' victory if they want to remain unbeaten.


1. O-LINE
The Rebels defensive front is fast, strong and tenacious. Even though they lost a first round draft choice standout in Robert Nkemdechi, the Rebels D-Line is one of the deepest and most talented in the Southeastern Conference. Georgia's offensive line is going to have to get some push in the running game, give the quarterbacks time to throw and communicate at a high level to hold off those blitzing Land-Shark defenders.


2. FORCE AT LEAST THREE TURNOVERS
When Chad Kelly is on, he is one of the most dangerous quarterbacks in the SEC. But he is turnover prone. Points figure to be tough to come by for the Bulldogs, so some short fields and limiting the Rebels scoring opportunities are is an absolute essential.


3. MAKE THAT KICK
William Ham must be true on the medium to short field goals when Georgia drives bog down. Ole Miss is explosive and the defense tough. It will take touchdowns to win, but when the Dogs try for three, gotta have it. Rodrigo Blankenship has to be good on kickoffs too.


4. HIT A COUPLE DOWNFIELD
For Georgia to win, the running game must show the way offensively. But that rugged Ole Miss defensive front will be stacked up against the Bulldogs offensive line, trying to negate the effectiveness of the outstanding Georgia tailback corps. The Bulldogs passing attack is going to have to deliver and have success in the vertical game. The protection has to be there, the throw delivered and the catch made … maybe with some wiggle and a long run after.


5. JOYSTICK JAUNT
Isaiah McKenzie has made a bunch of big plays in his Georgia career, and the Bulldogs need him to have a big day to have a chance to win Saturday. Whether it's in the punt return game – making the catch first is at the top of the list – or in the variety of ways Kirby Smart, Jim Chaney and the staff have found to get him the ball, McKenzie could hurt the Rebels, especially if that running game is consistently picking up yardage.