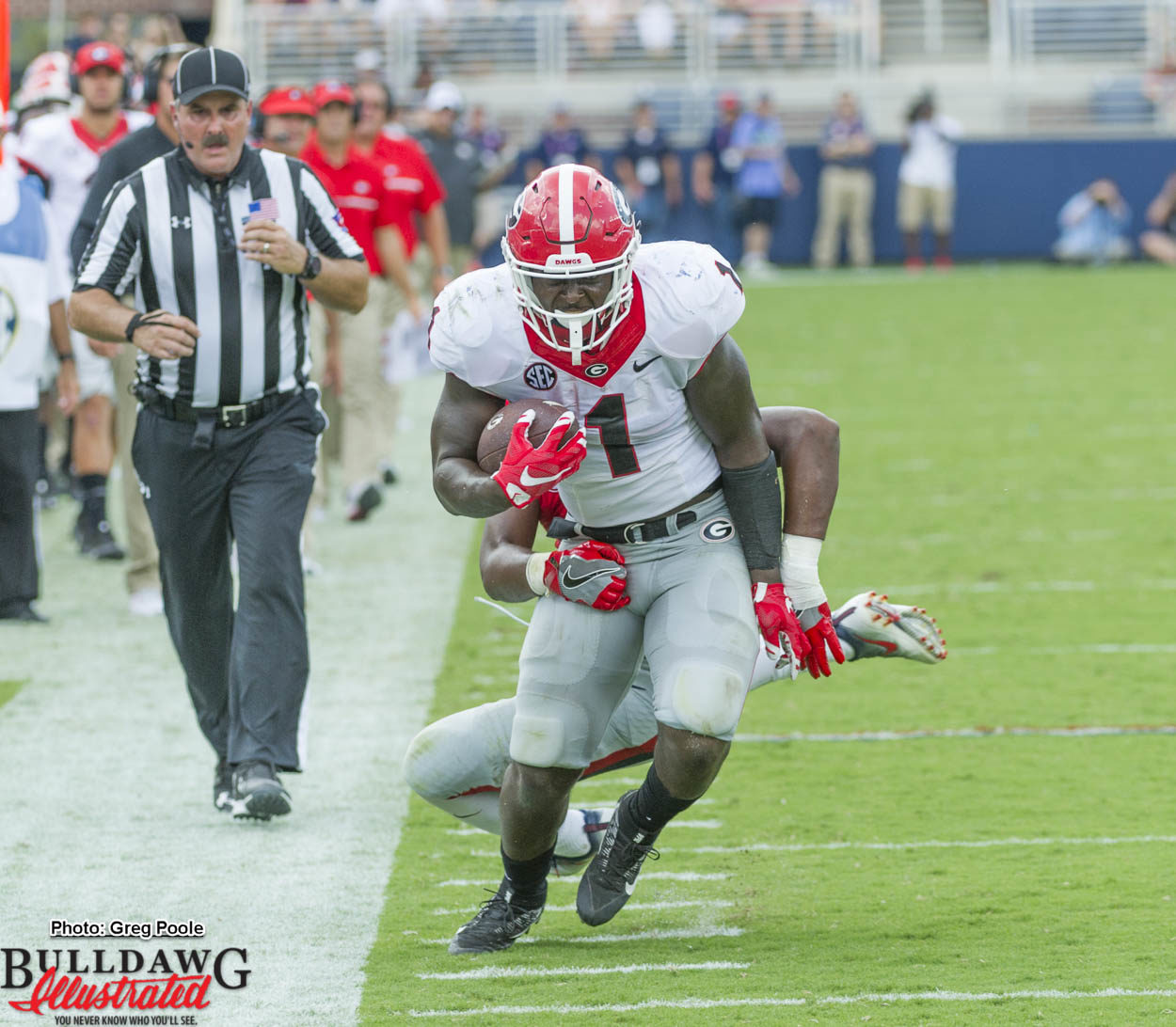 Georgia comes limping home from Oxford, losing their first game of the season, and look to host Tennessee for a battle between the hedges. Jeff Dantzler has five keys to a Dawgs' victory if they don't want to lose two in a row.


1. GET THAT PUSH UP FRONT
Georgia's offensive line will have another stern test against Tennessee's outstanding defensive front. Derek Barnett is one of the best defensive tackles in the Southeastern Conference, an All-American candidate who will be charged with disrupting the Bulldogs offense. Georgia has an impressive corps of skill position personnel, and that front, with Sam Pittman leading the way, must be at their best for Jacob Eason to get the pigskin to the first down and touchdown makers.


2. BOTTLE UP DOBBS
Sacks are great. But keeping Joshua Dobbs bottled up and in the pocket is vital for Georgia's defensive success. When ends go for the sack, and the speedy Dobbs eludes them, that's when he's at his best – a double threat running and passing. Making him uncomfortable in the pocket gives the Bulldogs the best shot at making big plays and creating … Wait for it …


3. TURNOVERS
It's the best chance Georgia has, win that turnover battle. It was certainly the Number One key in the Bulldogs 28-27 win at Missouri, though the Bulldogs didn't score any points off the five takeaways. That's the second part of the equation, cut short Tennessee drives and possessions and put points on the board.


4. GANG TACKLE HURD
Jalen Hurd is an outstanding tailback who runs hard and tough. He gives the Volunteers offense tremendous physicality. When Hurd is unleashed between the tackles that makes Dobbs lethal on the corners and with the quarterback draw. Georgia also has to keep an eye out for misdirection to Alvin Kamara and Josh Malone. Hurd is the table setter for the offense. Georgia's defensive front will have to be at its best to pull this one out.


5. SANFORD ELECTRICITY
In Georgia's last two home games, the Bulldogs beat Georgia Southern 23-17 in overtime last season and edged Nicholls State 26-24 on September 10.
One of the top priorities for Kirby Smart's Bulldogs is to be dominant at Sanford Stadium. Great teams don't lose at home. Making Sanford Stadium, playing between the hedges, an intimidating venue that opposing teams fear is at the top of the Bulldogs "to-do" list. The Georgia faithful, raucous, loud and proud will have an enormous role in Saturday's outcome.