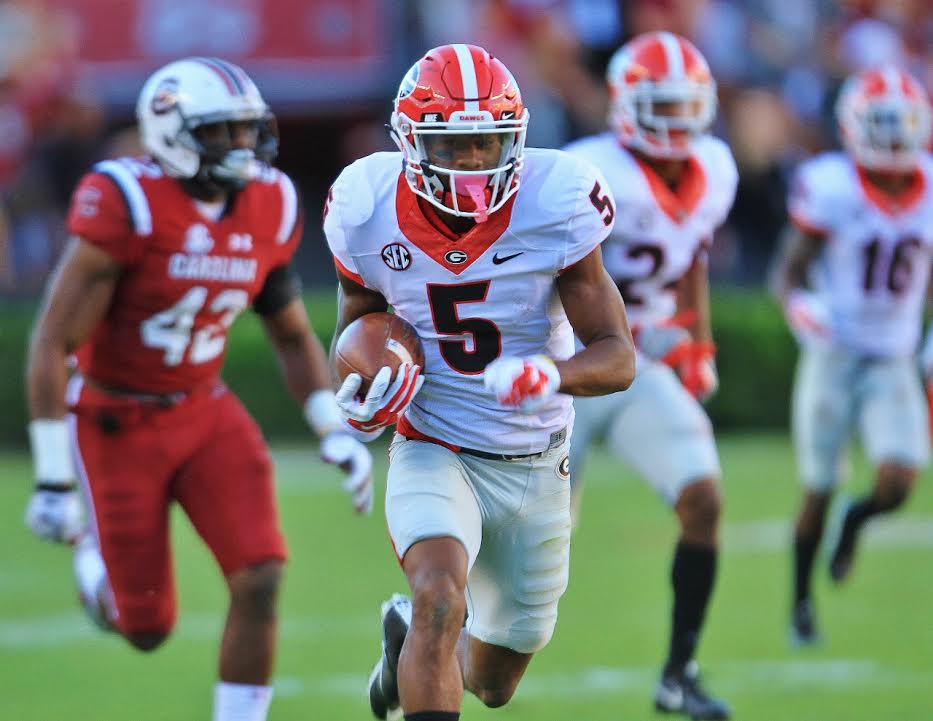 A (4-2) Georgia team returns to Athens for Homecoming against a (2-4) Vanderbilt team looking for their first conference win of the season. To avoid a downer on Saturday, here are Jeff Dantzler's five keys for a Dawgs' victory.
1. CONTAIN RALPH WEBB
One of the SEC'S top running backs, Ralph Webb is the centerpiece of the Commodores offense. Georgia's defense, filled with freshmen and sophomores on the front seven, figures to improve week to week and be a great strength in the near future. Their performance and slowing the workhorse Webb is of the highest importance if Georgia is to emerge victorious Saturday afternoon.
2. BLOCK CUNNINGHAM
When making a list of the best linebackers in the league, it begins with Vanderbilt's big-play tackle master Zach Cunningham. He can single handedly disrupt the most high-powered of offenses. Cunningham has also the talent and intangibles. Georgia's offensive line and fullback Christian Payne will have to be at their best to keep him from completely disrupting the Bulldogs attack by zeroing in on the outstanding top of red-clad tailbacks.
3. GET A PUSH UP FRONT
It all starts up front, and if Georgia's line can't get a push against the Commodores, expect Cunningham to approach 20 tackles and the running game to struggle. Sam Pittman is an excellent offensive line coach, and he is pushing this unit to gel and improve as the campaign goes along. The "Big Uglies" can set the tone for Georgia and get that running game cranked up. That's what the Dogs do when the Dogs succeed.
4. AVOID THOSE TURNOVERS
Georgia's offense has been plagued by not just turnovers – but the catastrophic turnovers – this season. The pick and long return and fumbled punt against Nicholls State, the interception at Mizzou, a pick six in Oxford, and fumble for a touchdown against Tennessee. A lot of that is growing pains with a freshman quarterback. With all of the big plays and tremendous potential for Jacob Eason and this offense, the crushing turnovers have to be greatly reduced.
5. BIG PLAYS ON OFFENSE
Whether it's a one of those sterling tailbacks breaking a long run or Eason connecting on long throws downfield, Georgia needs that long pop to put the Commodores in a hole. If, and this goes for just about any team when facing a struggling offense doesn't it?, the Dogs don't give it away to the 'Dores and there are some big strikes, things set up well for Georgia to succeed Saturday.