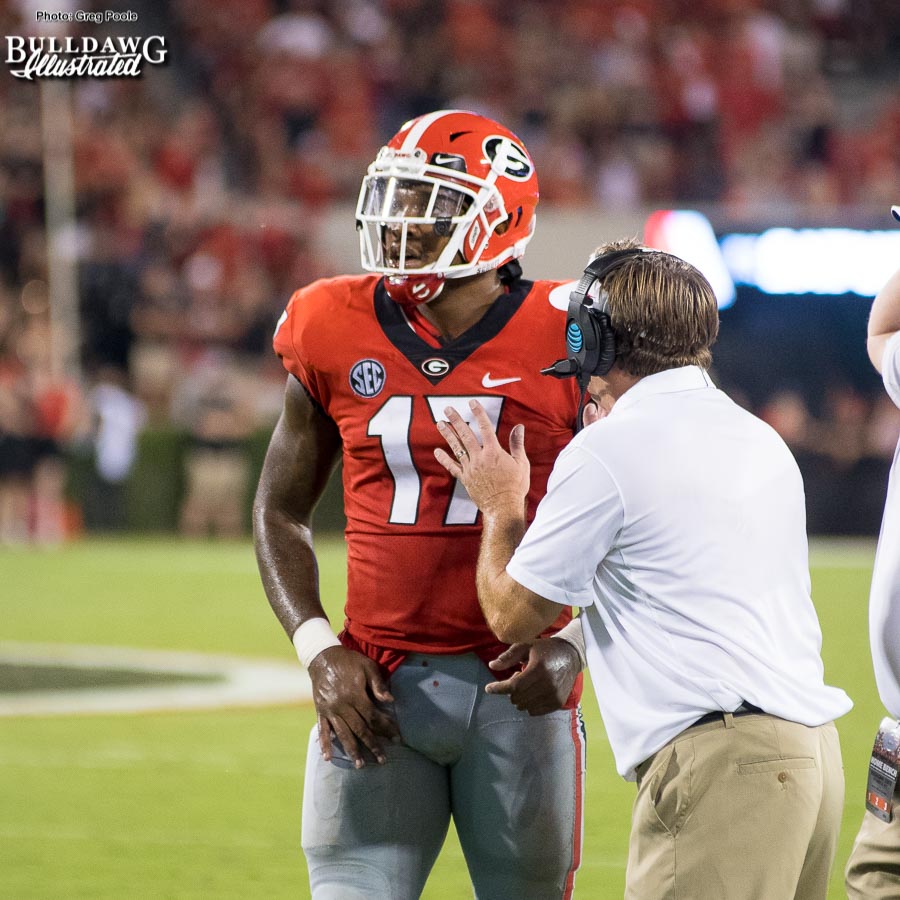 Jeff Dantzler's five keys for a Dawg's victory in Saturday's Georgia-Auburn game.


1. O-LINE EXCELLENCE:

Without a doubt, this Is the best defensive line the Bulldogs have faced this season. Despite losing Carl Lawson and Montravious Adams, the Tigers front is still stacked. Georgia's offensive line has made massive strides under Sam Pittman's guidance. The Bulldogs big uglies must open enough holes for the backs and protect the passer to avoid big Tiger defensive plays.


2. KEEN DISTRIBUTION:

Georgia's a superb, and one of the big reasons the offense has thrived has been the Jimmy's and Joe's and getting them the pigskin in whatever fashion necessary. This tailback ensemble is simply outstanding, and there is talent all around them, out wide, in front and under center. Georgia has been riding the big guns and that figures to continue on the plains.


3. WIN THE KICKING GAME:

Georgia's special teams improvement has been off the charts this season. The Bulldogs last season realistically went into games hoping for a "push" in this department. But in 2017, the kicking game is a big reason that the Bulldogs are sniffing a berth in the SEC Championship Game.


4. RATTLE JARRETT STIDHAM:

Auburn's quarterback is outstanding. The transfer from Baylor has solidified a position for the Tigers that has been shaky since Nick Marshall's senior season of 2014. Stidham can throw the football down the field and he has excellent touch and a threat to run. If Georgia's defense is on its heels, that's big trouble. The Bulldogs must make him uncomfortable to win. Stidham can do it all, and then there are those backs.


5. CONTAIN THE RUN:

The Tigers have a typically big, strong, physical, nasty offensive line, and always have outstanding tailbacks. With Kamryn Pettway out, Kerryon Johnson will get most of the carries. He is big and physical and strong … did you just hear that about the O-Line? When Auburn tailbacks get going downhill, it's lights out. Georgia has to slow down the run game. That's a given. That's the path to greatness in the SEC.



---
Recent Articles by Jeff Dantzler


[pt_view id="b358db4n1f"]