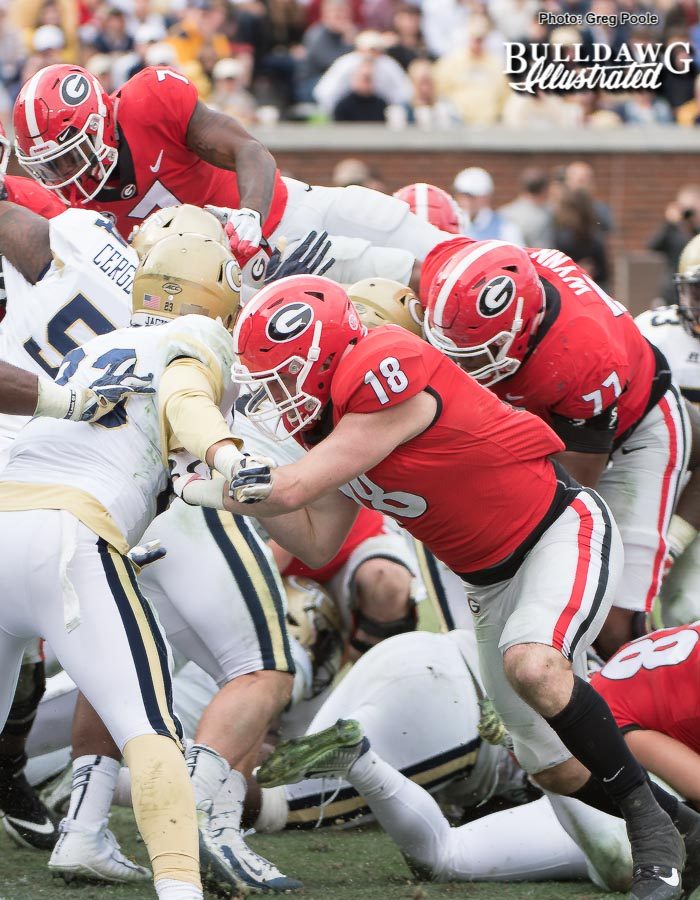 Jeff Dantzler's five keys for a Dawg's victory in Saturday's SEC Championship game between Georgia and Auburn in Atlanta at Mercedes-Benz Stadium.


1. Run That Ball:

When Georgia runs the ball successfully, the Bulldogs are as good as any team in the country. The only game this season when the run game was shut down, was the loss at Auburn. The staff might have to come up with some different formations and fashions to get the ball in the hands of these elite backs, but in the end, those X's and O's get it to some of college football's best Jimmy's and Joe's.


2. Stop The Run:

When Auburn gets the power game going with the tempo, this high-octane offense is absolutely lethal. Georgia's defense front got beat up front on the Plains, especially in the second half. The Bulldogs defensive front must rise to the challenge, and make Jarrett Stidham, Auburn's outstanding quarterback uncomfortable. He did a great job leading the offense to victory, along with Kerryon Johnson and that great line, over both the Bulldogs and Bama.


3. Win the Kicking Game:

Common theme in Georgia's great season, the Bulldogs have been great on special teams – with the exception of the Auburn game. In every other game, Georgia won at least two, and usually all three phases, while going 11-1. But there were some dreaded special teams disasters that proved oh so costly on the Plains. It will be a top priority for Kirby Smart and the staff to get the Dogs as clean and sharp as possible Saturday.


4. Turnovers:

This is a no-brainer in any game. But in a game of this magnitude, if the margin is two or more, that is a 95 percent win rate for whichever team is on the plus side. The offense and special teams must protect the football, and the defense needs to get off the field and perhaps set up a short field with turnovers.


5. Manage Emotions:

Smart said the Bulldogs didn't play with the proper poise at Auburn. Mercedes-Benz Stadium will be rocking with a horde of Tiger and Bulldog fans in an incredible atmosphere. Expect Georgia and Auburn to both handle it. If one team can't, if one loses that focus, penalties, turnovers, and mistakes crop up. That controlled fury Georgia has displayed all season, while playing off the Bulldog faithful, could carry this team to the top of the mountain in Atlanta.
---
Recent Articles by Jeff Dantzler


[pt_view id="b358db4n1f"]