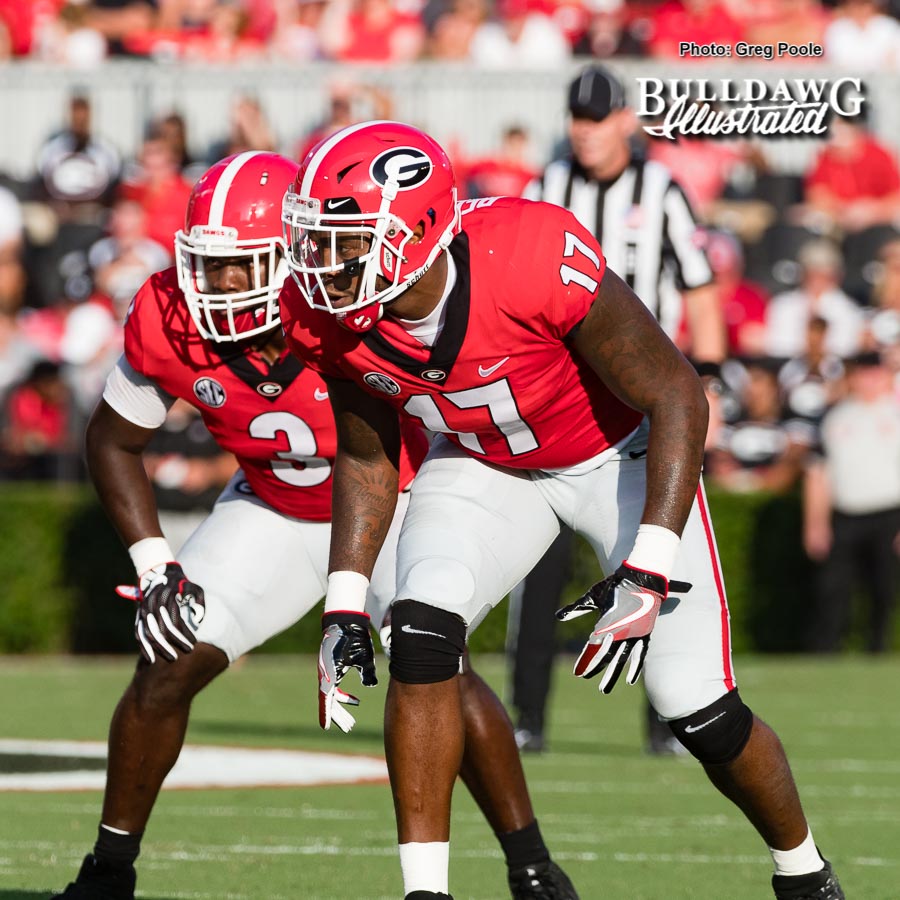 Jeff Dantzler's five keys for a Dawg's victory as UGA hosts Missouri for homecoming weekend on Saturday.


1. FOCUS

Georgia is heavily favored and Missouri is struggling this season. If the Bulldogs are to continue to progress to a special season, this is a Saturday night in which no slip up can be afforded. Yes, there is an open date, and then that neutral site game that garners a bit of attention, but each and every Saturday, the focus and intensity that set the tone this season is required for victory and the continued path to greatness.


2. OFFENSE SHOW THE WAY

Georgia's defense has had some sensational moments this season and been the backbone of the team. For the Bulldogs to accomplish their goals, that defense must be stout. But it would be huge for Georgia's offense, or perhaps the D/kicking game via a Non-Offensive Touchdown, to put up a bunch of scores. That offense, as the line continues to blend, along with those special skill personnel, needs to be clicking and rolling.


3. SHUT DOWN THE RUN

This is a must each and every Saturday, isn't it? The Bulldogs run defense was stout and tremendous against Notre Dame, Mississippi State, and Tennessee in particular. Forcing teams to throw is the ticket to dominant defensive performances. Can that front seven and the run D come through and make Mizzou one-dimensional?


4. RATTLE LOCK

It has been a tough season, granted, for Missouri, but make no mistake, quarterback Drew Lock is one of the top passers in the SEC. Last year in Columbia against the Bulldogs, he threw for 376 yards and three touchdowns, two to J'Mon Moore, one of the top receivers in the country. At 6-3, 205-pound with hands and speed, the SEC's leading receiver from a year ago is one of the toughest pass-catchers in the country to defend. The Dogs can't have Lock comfortable seeking his favorite target.


5. DOMINATE KICKING GAME

College Football Hall of Fame and Super Bowl Champion record-setting kicking legend Kevin Butler emphatically points to games like this when Georgia has the more talented roster as a must-win on special teams. The depth, the athleticism, it should show against Mizzou. It's an area where Georgia should be able to gain a huge upper hand. With Mizzou struggling, the Bulldogs will have to be en garde for fakes and the like.



---
Recent Articles by Jeff Dantzler


[pt_view id="b358db4n1f"]