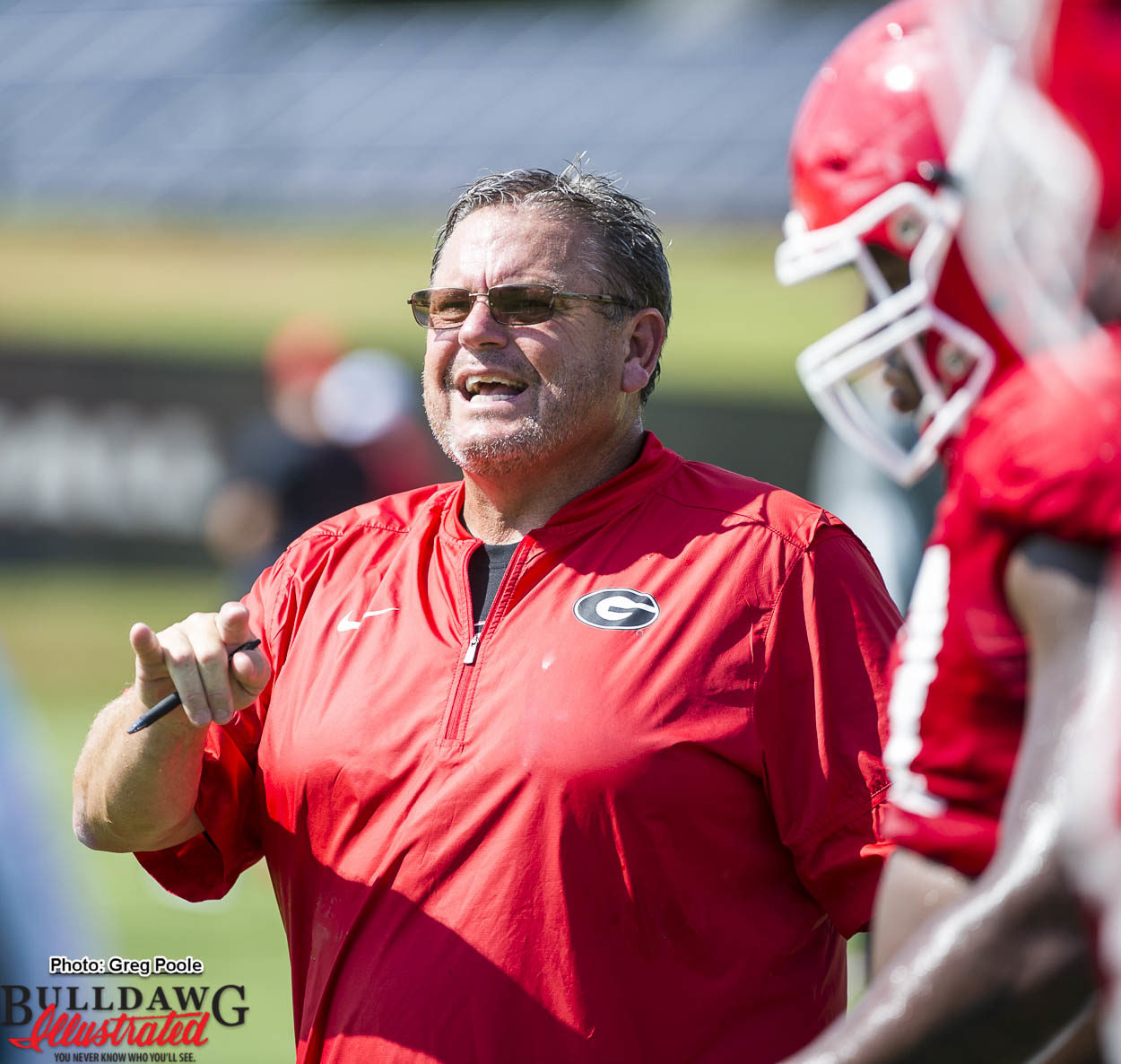 So what does this 2016 Georgia team need to do in order to drive into the winner circle this Saturday? Here are my Five Keys for a Dawgs victory.


1. FEED OFF THE BULLDOG NATION

The Dome is going to be a sea of red and black Saturday night with Georgia fans likely outnumbering the blue-and-white-clad North Carolina fans something like 3-to-1. And the noise level inside the place will reflect as much. So the Bulldogs need to play off this great "home crowd" advantage and use it to their benefit, both when the defensive and offensive units are on the field. Feel the intensity inside the Georgia Dome and play with that same intensity and emotion.


2. PLAY THAT BAMA-STYLE DEFENSE

Alabama's defenses under Smart's tutelage were ball-pursuing, gang- tackling and in general caused havoc for opposing offenses going against the Tide. Smart has brought that same style of defense to Georgia; now, however, the Bulldogs have to prove they can indeed resemble Alabama when they line up on that side of the ball. This first game against an explosive Carolina offense is the time to start doing it.


3. DEAL WITH MR. TRUBISKY AND MR. HOOD

Speaking of playing good defense, Georgia's stop-em gang can't allow the Heels' new quarterback, Mitch Trubisky, and junior tailback Elijah Hood to put up huge numbers Saturday night. The accurate-throwing Trubisky drilled 40-of-47 passes in a back-up role last season while Hood (6-0, 220) was the third- leading rusher in the ACC last year when he ran for 1,463 yards and 17 TDs as a mere sophomore. Truly, the Bulldogs are going to need big games off the edge from outside linebackers Lorenzo Carter and Davin Bellamy and stellar play up front from DT Trenton Thompson.


4. O-LINE, WIN THE WAR UP FRONT

Let's face it, the Heels were shaky on defense last fall but you can bet they will be a rededicated bunch under coordinator Gene Chizik this season. So Sam Pittman's (pictured above) road pavers up front must stand tall in clearing the way for that man Nick Chubb and the rest of the Bulldog running corps. Controlling the football with the running game is always a formula for victory. And, oh yes, also give Greyson Lambert/Jacob Eason/Brice Ramsey — whoever is on the field at QB — time to complete a few passes.


5. PLEASE, PLEASE WIN THE SPECIAL TEAMS BATTLE!

Georgia has lost a number of games in recent seasons due to falling short in special teams' play. Punt the ball well, don't miss field goals, have great kick coverage — especially in smothering the Heels' dynamic punt returner, Ryan Switzer — and use a big return or two yourselves to electrify the partisan Bulldog crowd.


Do all this, Dogs, and you'll likely go between the hedges the following weekend seeking win No. 2.