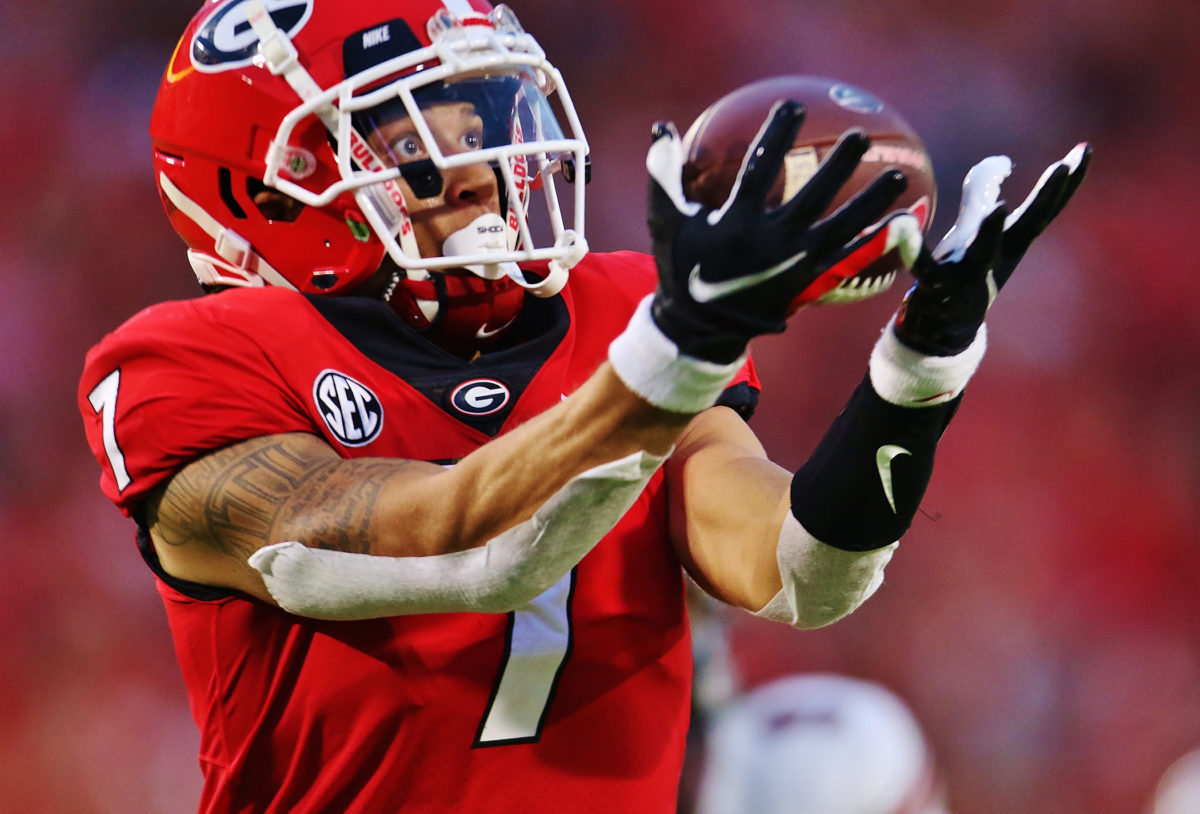 1
Bring the heat up front – Georgia's defensive line is one of the most talented in college football, and they can set the tone for the Bulldogs Saturday in Nashville. For great teams, the best players and units show the way if a special season is in the cards. The Bulldogs line and linebackers will get Vanderbilt's best shot, and for Georgia to win, this bunch must once again be a wrecking crew. Get Vanderbilt behind the chains, sacks, tackles for loss, forced holding penalties, these are the plays that can put the Commodores in uncomfortable positions.
2
Stellar Running Game – A consistent running attack is at the top of Georgia's wish list, not just for Saturday but for the entirety of the remainder of the season. The Bulldogs have an outstanding running back corps. Getting these fleet and powerful runners rolling is a must for Georgia to maximize its offensive prowess. Through the years, Georgia has had many a grand day on the ground against the Commodores by legends like Herschel Walker, Garrison Hearst and Todd Gurley. Let's see if that Bulldogs line can get the push, open the holes, and get those backs rolling.
3
Stuff the Run Game – Back to that first key and the defensive front. Georgia's run defense has been one of the best in college football, and that's where it all starts on Saturday morning (11 a.m. local Central time in Nashville). If Georgia can slow down – check that – shut down that Vanderbilt running game, the Bulldogs should be in good shape to chalk up a victory in Nashville.
4
Make the Plays in Special Teams – Okay, we all know, the quickest way to an upset is turnovers and those dreaded Special Teams Disasters. These Bulldogs have the depth and talent to win the kicking game and make the special teams a weapon every game. Making the kicks, carrying out assignments, protecting the football, limiting the penalties … the basic musts. Georgia has to check those boxes. Can Georgia then go 'next level' and make the game changing play(s) in the kicking game.
5
Be Ready – It's an early kickoff. The crowd in Nashville can be sleepy at the beginning. We know this trap. Well, Kirby Smart's Bulldogs have a lot on the line, and the crowd in Music City figures to be a very heavy red. It's a good bet there will be more Georga fans in attendance than Vanderbilt. When the Bulldogs beat Vandy in Nashville to open the 2019 season, the crowd was around 75% Georgia. In 2017, coming off a 41-0 at Tennessee, kickoff was set for 11a.m. Scary. Well, the Dogs responded and won 45-14, going straight Elvis TCB. Can these Dogs do what that great 2017 team did en route to the SEC championship?